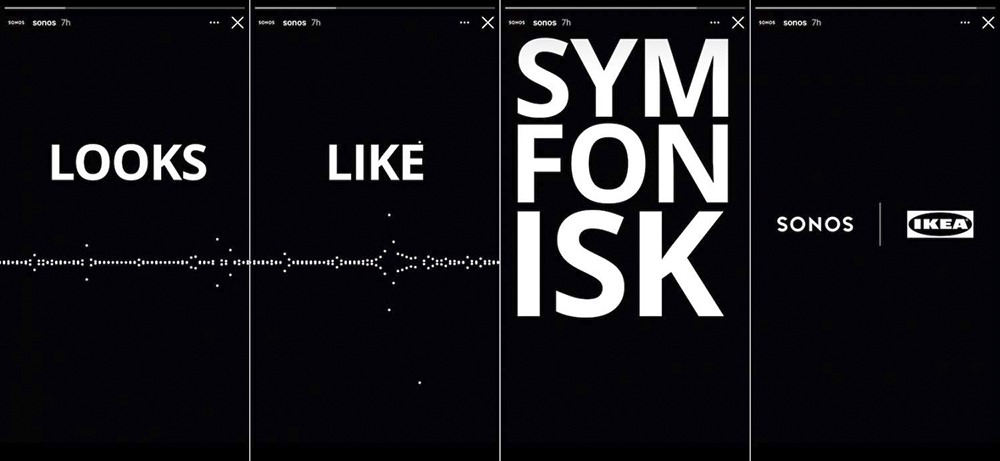 As many of you will remember, at Fuorisalone 2019 Ikea presented Symfonisk, a new piece of the Ikea Home Smart line. The collection consists of a table lamp with wi-fi speakers and multifunctional wi-fi speakers for the shelves. The products are interesting for their very competitive price, but above all, because they are designed with a dual purpose: sound and light on one hand, and sound integrated into the furniture on the other.
The Swedish brand recently posted a story on Instagram that directly mentions the Symfonisk line and displays the Sonos logo, so we can deduce that Ikea and Sonos will soon unveil the next collaboration. From the rumors online, we can say that there will be an updated version of the Symfonisk table lamp, which will probably feature new software, but with the same aesthetics. The second product, on the other hand, could be completely new: a wall art piece with an integrated speaker. There are no details yet, it's unclear whether the artwork is fixed or can be changed. There are already similar products, such as those of Soundwall or Stealth Acoustics, but even in this case, the price that Ikea will propose could be the winning factor.
For now, neither company has announced a release date, but it will probably take place in 2021. If you want to have more details on product updates click here.
c