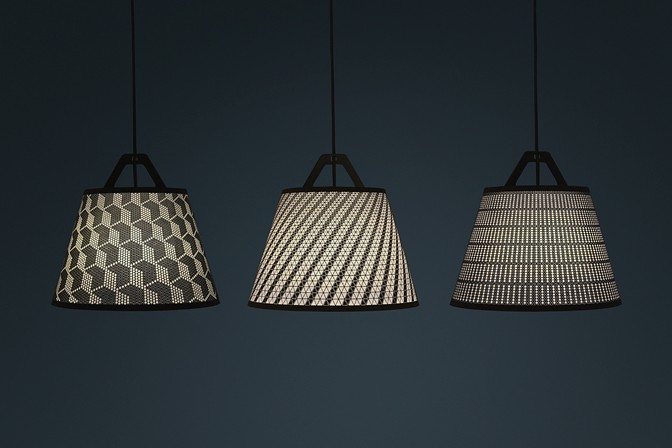 Take Off – The light by Fifty-Fifty
Users creativity/Interaction/Customization: this is Take Off.
Nice and simple idea, to build up your own lamp.
The steel frame, the paper templates (perforated triangles or circles and underlining), and the magnets to assemble (socket, bulb and cord not included) will let you compose and adapt Take Off to your needs.
Nice and pure, as German design thinking is.
(http://www.fifti-fifti.net/de/katalog/take-off-light.html)