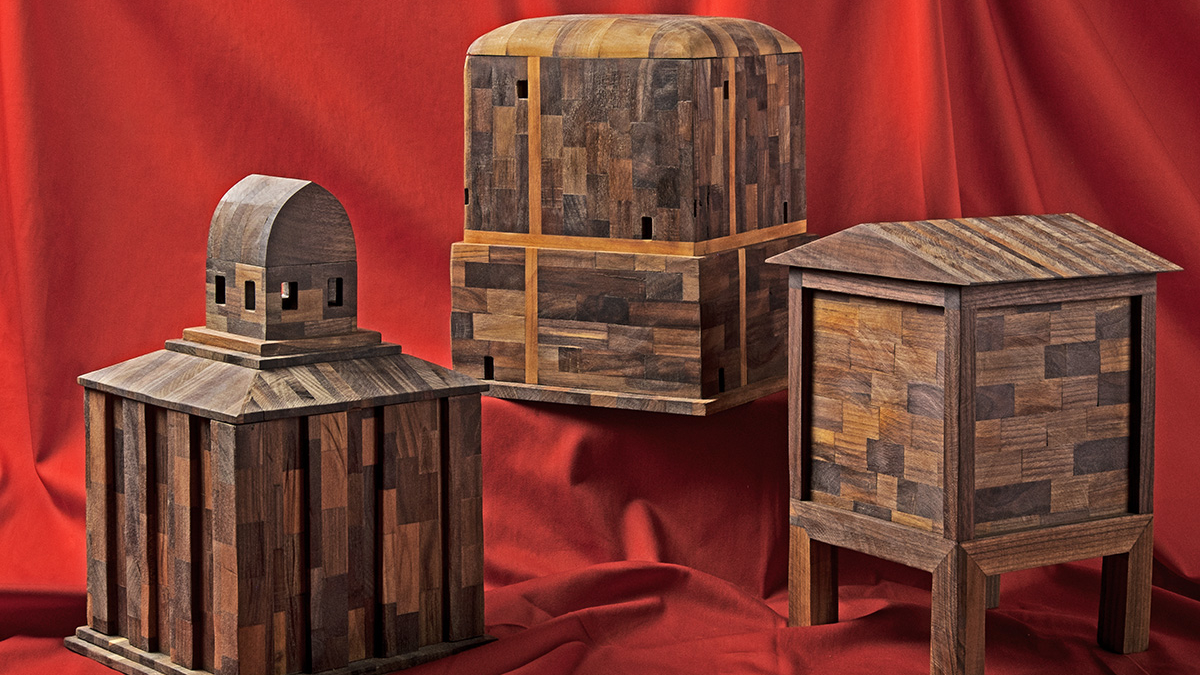 TEMPLI E SARCOFAGI_Matteo Di Ciommo
Matteo (1987) is a designer based in Milan, from 2013 to 2015 he has collaborated with Francesco Faccin and since 2013 he has been working at Michele De Lucchi studio. He strongly believes in the wonder of things.
Temples and sarcophagi is the latest project by Matteo Di Ciommo, a poetic celebration and contemplation of a simple yet powerful item, that we usually take for granted but it's fundamental for its function, the box. "We should open our boxes every time as if we were discarding a gift, the same, but for the first time. Respect every little thing as it is the greatest."
"I think it's not right to call a box simply a "box". We should call it coffer because there is our life inside. Even sarcophagi are boxes, but a little bigger and even temples are boxes but they are even more bigger. I would like that simple boxes could return to be custodians of our little daily rituals, caskets of peaceful riches. For these reasons I decided to made by hand these 14 boxes studying shapes that recall ancient temples and sarcophagi."
Visit Matteo's page for more projects!
All Rights Reserved to Matteo Di Ciommo
Photos by Aziza Vasco
Please seek permission before using