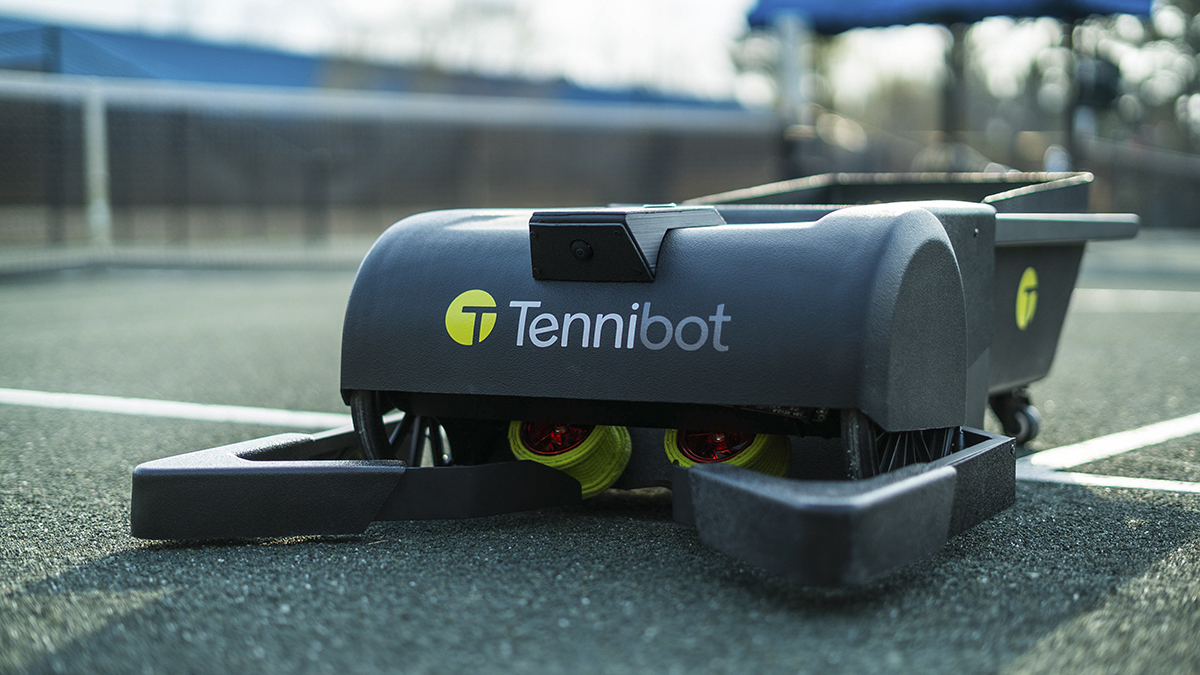 Have you ever played tennis? One of the major frustration for tennis players is wasting their time collecting balls all over the court. To put it in simple words, Tennibot is a robotic "ball-boy" that never gets tired. Haitham Eletrabi, the founder and CEO of Tennibot, Inc., came up with the idea during his time at Auburn University where he received his Master of Business Administration and PhD in Civil Engineering.
"Tennis players and coaches have to pick up hundreds of tennis balls every time they are on the court, whether they're hitting with the ball machine or practicing serves," Eletrabi said. "Tennibot was created to solve this problem – saving players and coaches time and effort picking up stray tennis balls, and allowing them to use their time on the court more efficiently, whether it is hitting more balls or hydrating."
Tennibot uses object detection and sensor fusion to detect tennis balls, while the app lets the player customize where on the court Tennibot will clear during a session. It collects up to 80 balls, works on both hard and clay courts and has a battery that lasts up to five hours on a single charge. It also automatically keeps track of the number of balls the player hits and how frequently they practice. Tennibot, a featured product in the LA Times, Time Magazine and more, has already received international recognition and prestigious awards including the Tennis Industry Association Innovation Award and the 2018 Honoree Award from the Consumer Electronics Show (CES2018).
Support Tennibot Kickstarter campaign here!
All Rights Reserved to Tennibot, Inc.