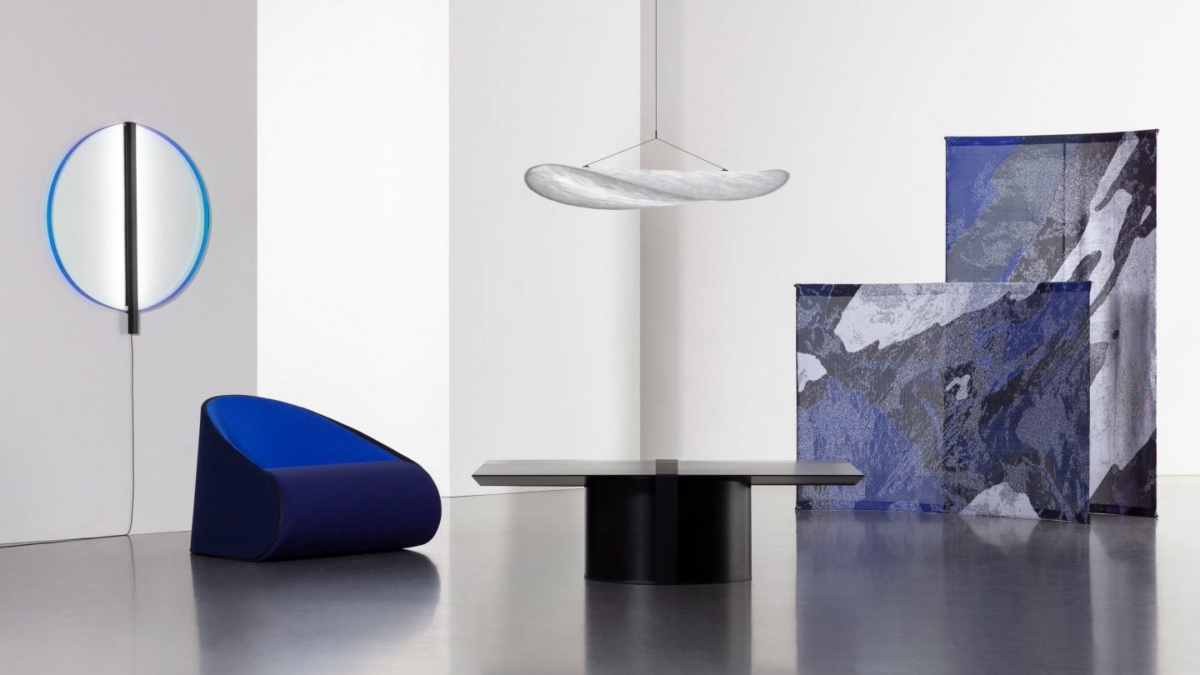 The Swiss studio Panter&Tourron researches new formal codes and visual experiences exploring the intersections of technology, design and society. Through material investigation and technical innovation they work to define a new vision of luxury for tomorrow.
Their latest project is Tense, a research project that explores the evolution of living in a time of global mobility and fluid identities. They designed five "neo-nomadic" essentials – a table, a lamp, a seat, a mirror, and room dividers – easily transportable, tool-free and entirely connected by the force of tension allowing one to recreate and rebuild a home anywhere in a few simple steps.
c
No more screwdrivers, the Tense pieces are held together by the force of gravity and interlocking systems, assembling does not require any tools. Weighing less than 20 kilograms collectively, all the pieces can be either flat packed or rolled into a tube.
An interesting research project in which the young studio Panter&Tourron was able to experiment, trying to give another point of view about contemporary living. This is why Tense feels like a breath of fresh air and the chance to see a new kind of furniture, as the result of our new habits and lifestyles.
Visit Panter&Tourron to know more about this young and talented studio!
v
All Rights reserved to Panter&Tourron