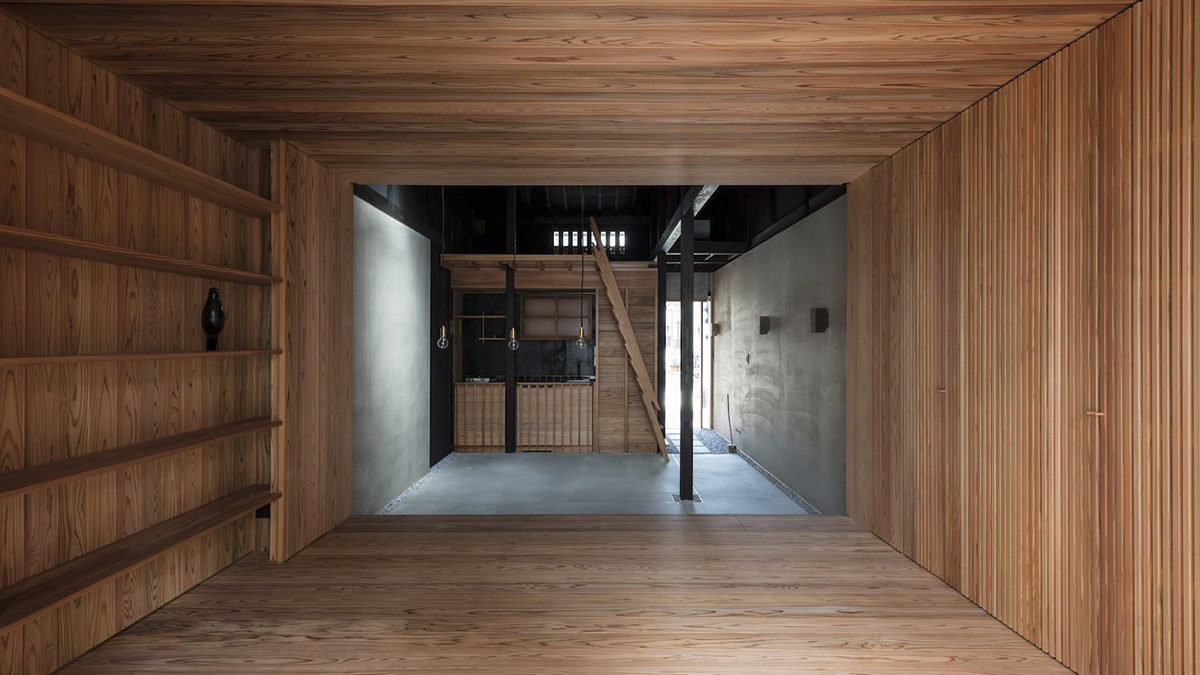 TERRACE HOUSE NEAR DEMACHIYANAGI
atelier Luke is an architecture and design studio led by the Australian architect Luke Hayward and the Japanese interior designer Junko Nakatsuka. Founded in 2013 in Osaka, the atelier has extensive experience in the field of architecture and construction in Japan, Australia, and Southeast Asia. Collaborate closely with local customers and artisans to create personalized and culturally sensitive projects. One of their latest projects is the renovation and extension of Terrace House, a typical post-war Japanese row house, located in the quiet northern suburb of the city of Kyoto City.
Originally built in the 1950s, the single-family house had been empty and in ruins for over a decade. Over the years, it has been modified with a series of minor interventions that have not, however, changed its traditional character. The approach for the renovation was therefore to restore the spaces to their original form and carefully create a series of interventions, differentiating the old and new in a legible way.
c
c
Internally, all linings have been removed, leaving bare the timber structure. This process of peeling back revealed large timber roof beams that had been concealed for over half a century. Painted entirely in black, the new home is designed within this large space.
The ground floor features two wooden boxes that bring lightness and warmth. One connects the interiors to the street through a tiny private garden, the other, opposite the first, contains the services of the house: a new bathroom, a kitchen, and a laundry room. Between these volumes, there is a full-height space with a hand-made cement floor. A timber ladder allows access to the top of the bathroom box, with a sleeping loft of tatami mats, immersed in darkness.
Terrace house is characterized by some distinctive elements, such as the mushikomado, a type of lattice window used to ventilate the old ceiling space, and by the use of simple and refined materials. All timber was sourced from the famous Yoshino region in Nara. It was used for the structure, but also for the internal and external cladding. The cement floors and walls are natural greys, with textures that celebrate local craft techniques. The brass trims and custom lights were chosen to bring reflections and glows into the dark space.
Visit the atelier Luke website to find out more about Terrace House and follow them on Instagram to stay up to date!
Photography by Yohei Sasakura
c