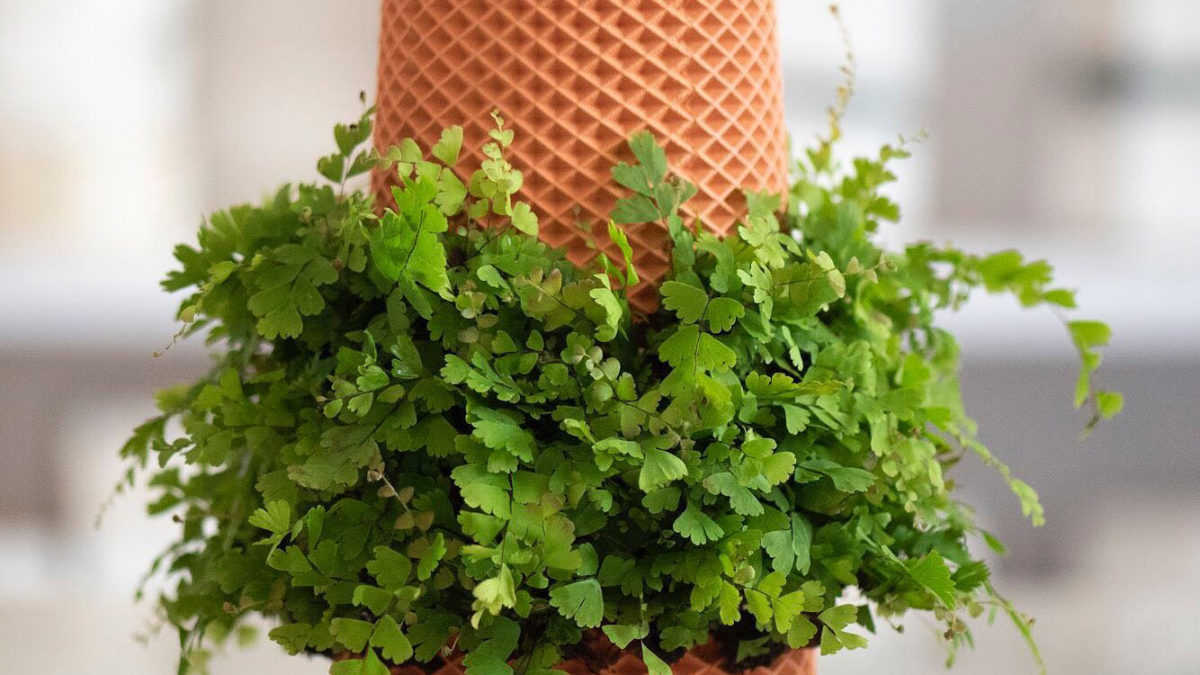 Terraplanter is a soil-free growing system, bringing a new design-based approach to indoor gardening: when it's in use, roots grip the lattice-like outside, which imprints their dense entanglements with a geometric pattern. The vegetation reveals its tessellating design when it's removed.
The system has four planting methods: rubbing spores onto the surface, germinating seeds in the grooves, wrapping an already blooming vine around the pillar, or propagating a rooted plant by attaching it to the side. Water stored in the center of the vessel then diffuses through the porous material, hydrating the roots and ensuring they require little maintenance.
Because of its unique design, Terraplanter exposes root growth as it occurs, while securing it on the exterior. "We believe in nature-inspired-technology, we love plants, and we see things differently. Bound together with a passion for natural material, plants, and ecological products, we combined our knowledge and experience to create a user-friendly product and an optimal solution for plants to thrive indoors," the New York-based company said in a statement.
Terraplanter already has raised more than $3,000,000 on Kickstarter, and there are a few rewards still available. To see more examples of the hydroponic propagation, check out Instagram, Facebook, and the video below, which was directed and animated by Kobi Vogman.
c
via colossal