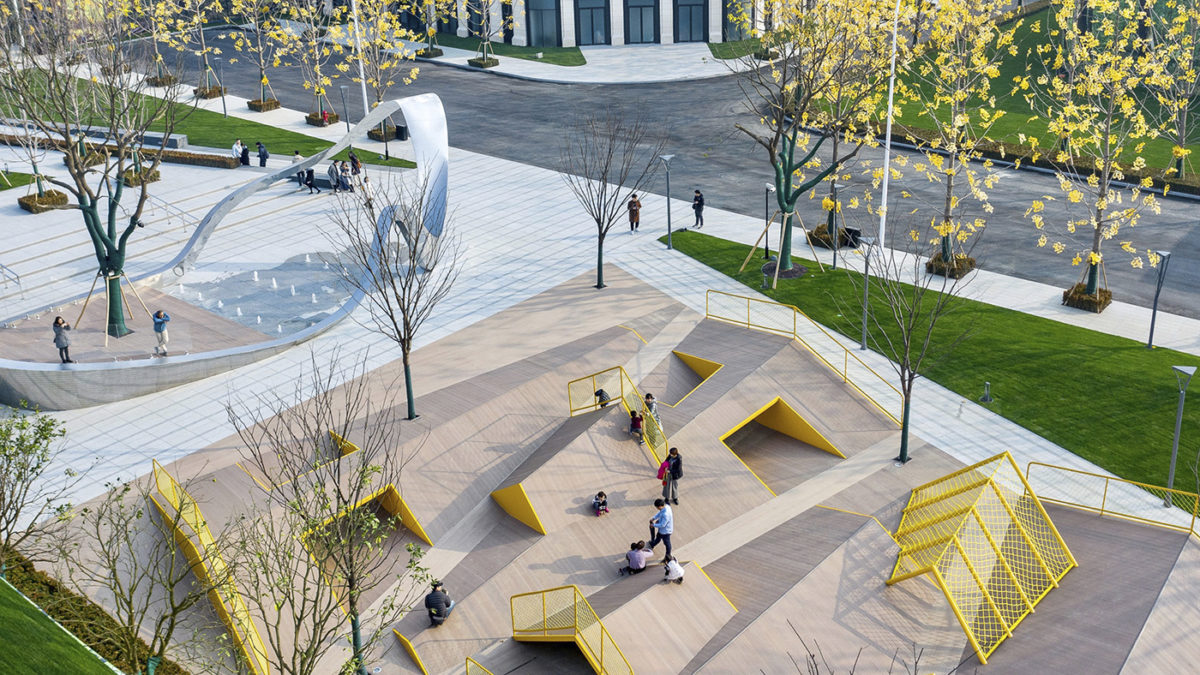 THE FOLDS Playground, Atelier Scale
Atelier Scale is a Los Angeles-based landscape studio that focuses on people's livelihood with the power of design. It aims to explore the relationship within different scales in landscape, finding creative solutions and expressions from the relationships between the whole and parts, groups and individuals. An example of the studio's method is one of their latest projects, The Folds, in Changzhou, China.
The Folds is a community playground that mobilizes children's perceptions with landform, it is designed with the notion of returning to the basics, through folding of spaces. Atelier Scale deliberately minimize the use of playground equipment, to allow children to play with the folded shapes of the place itself and explore it. They believe that the folding landform can encourage children to perceive the space with their hands and feet.
The shape of the playground, which features also a separate seating area with a fountain, was inspired by the movement of water. Children can run, climb, play Hide and Seek, and decide how to have fun by themselves. Atelier Scale used plastic timber in a light wood colour for the folding decks to create a "warm and safe" atmosphere. Metal safety fences and edges were painted a bright yellow hue.
The Folds, which is located in the corner of the central public space of a mega residential development, has already been turned into a number of different play spaces by local children. The studio hope that the playground will not be bound by function or program, but will be a space "with less purpose and more instinct."
c