THE GALLERY, The Attico e Superhouse: Super Group 2.5
Per la Milano Design Week 2022, The Attico ha lanciato, in collaborazione con la galleria di New York Superhouse, l'evento THE GALLERY per presentare Super Group 2.5, una mostra di vasi e contenitori – sperimentali e non – creati da una selezione di artisti e designer.
c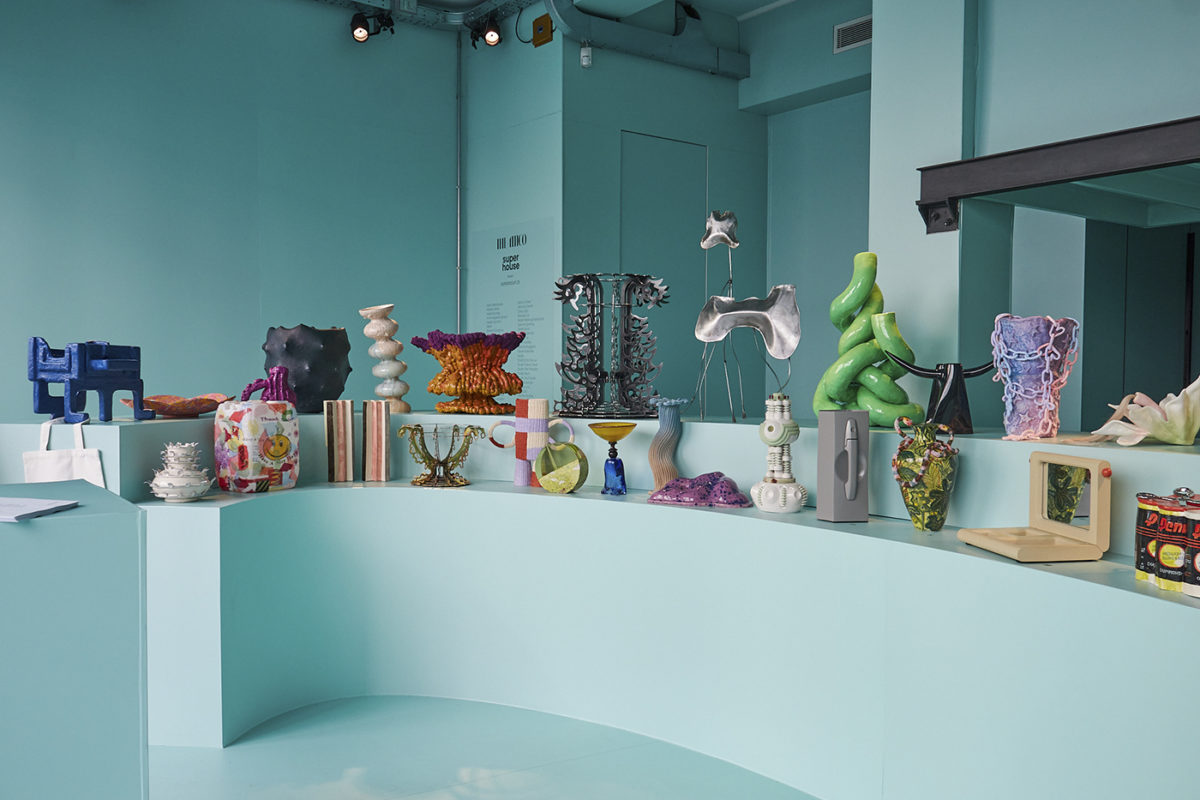 c
La vetrina comprende 50 oggetti funzionali e decorativi, tra cui vasi realizzati con materiali differenti e tecniche uniche. L'artista cileno Alberto Vitelio espone per l'occasione un vaso in resina a forma del caratteristico tacco a piramide di The Attico. Alcune opere parlano dell'eredità degli artisti, come la versione contemporanea del tulipiere dello Studio olandese Fabius Clovis o l'anfora tropicale dal manico di serpente di Fernanda Uribe-Horta. Altri hanno esplorato forma e materiale, come il porta fazzoletti trompe l'oeil di Ellen Pong, o il vaso in alluminio di TipStudio.
Gli altri artisti e deigner partecipanti erano: Aaron Blendowski, Alexis Nunnelly, Anna Aagaard Jensen, Atelier Duyi Han, Braxton Congrove, BVAR, Charles-Antoine Chappuis, Chen Chen & Kai Williams, Emily MacCloud, Forma Rosa Studio, Hannah Bigeleisen, Isabel Rower, Jolie Ngo, Leo Maher, Lindsey Lou Howard, Luca Casillo, Lukas Milanak, Malwina Kleparska, Martina Guandalini, Melly Lym, Nancy Green, Nicholas Devlin, Oliver-Selim Boualam, Olivia Vigo, Parasite 2.0, Robert Mateusz Marciniak, Salomé Sperling, Sarah Burns, Sarah Roseman, Savvas Laz, Sean Gerstley, Stefania Ruggiero, Steven Bukowski, studio, Studio Enzo Zak Lux, Studio Gert Wessels, Studio Noon, Studio Teun Zwets, Thomas Barger, Tiantian Lou, touche-touche, UAUPROJECT, Uchronia.
Super Group 2.5 segna la prima mostra di The Attico sotto THE GALLERY. Per maggiori informazioni sui prodotti visitate il sito ufficiale di Superhouse e seguite la galleria su Instagram!
Cover image, ph. Giorgio Tonicello
c