THE GALLERY, The Attico + Superhouse: Super Group 2.5
For Milan Design Week 2022, The Attico launched a brand new format, THE GALLERY. The Attico partnered with New York-based gallery Superhouse to present Super Group 2.5, an exhibition of contemporary vessels by top artists and designers.
c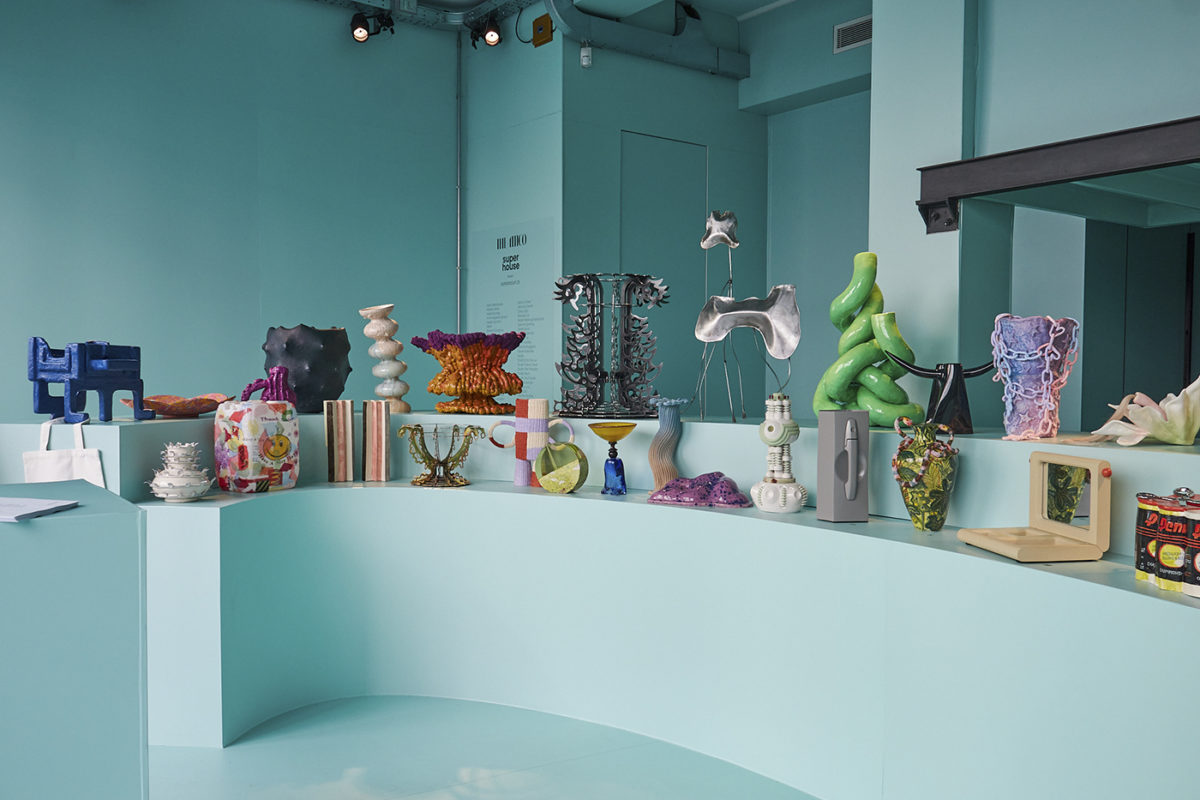 c
The showcase included 50 functional and decorative objects and vases crafted from varied, unique materials and techniques. Chilean artist Alberto Vitelio exhibited a resin vase in the shape of The Attico's signature pyramid heel for the occasion. Some works spoke to the artists' heritage, such as Dutch Studio Fabius Clovis's contemporary take on the tulipiere or Fernanda Uribe-Horta's tropical, snake-handled amphora. Others explored form and material, such Ellen Pong's trompe l'oeil tissue holder, or TipStudio with their aluminum vase.
Other participating artists and designers were: Aaron Blendowski, Alexis Nunnelly, Anna Aagaard Jensen, Atelier Duyi Han, Braxton Congrove, BVAR, Charles-Antoine Chappuis, Chen Chen & Kai Williams, Emily MacCloud, Forma Rosa Studio, Hannah Bigeleisen, Isabel Rower, Jolie Ngo, Leo Maher, Lindsey Lou Howard, Luca Casillo, Lukas Milanak, Malwina Kleparska, Martina Guandalini, Melly Lym, Nancy Green, Nicholas Devlin, Oliver-Selim Boualam, Olivia Vigo, Parasite 2.0, Robert Mateusz Marciniak, Salomé Sperling, Sarah Burns, Sarah Roseman, Savvas Laz, Sean Gerstley, Stefania Ruggiero, Steven Bukowski, studio, Studio Enzo Zak Lux, Studio Gert Wessels, Studio Noon, Studio Teun Zwets, Thomas Barger, Tiantian Lou, touche-touche, UAUPROJECT, Uchronia.
Super Group 2.5 marks The Attico's first exhibition under THE GALLERY. For more info on the products, visit the official Superhouse website and follow the Gallery on Instagram!
Cover image, ph. Giorgio Tonicello
c