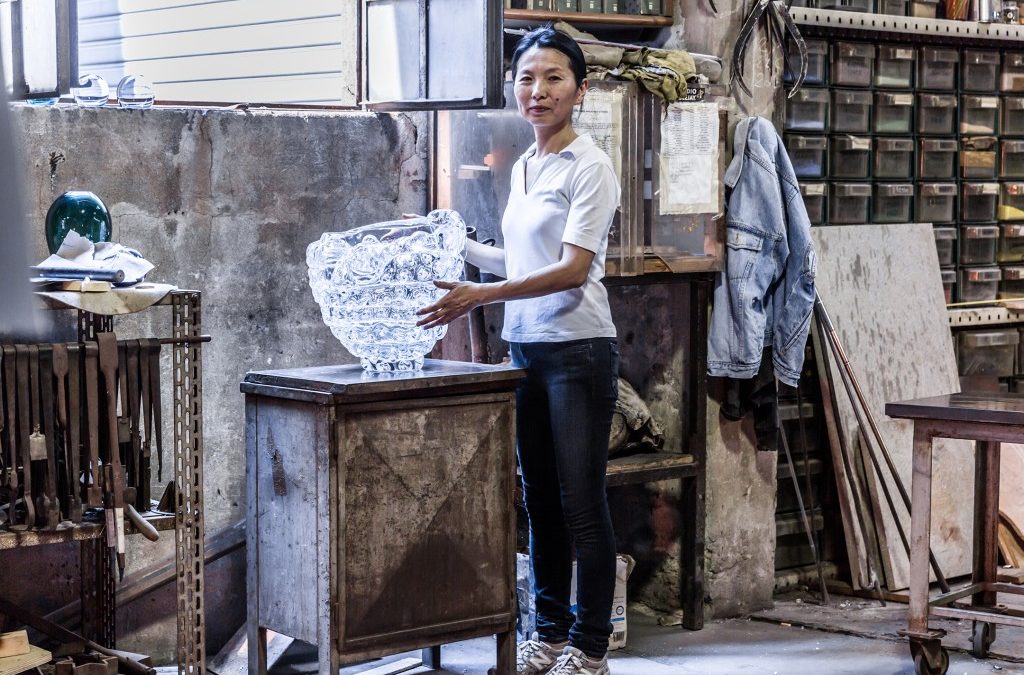 Ritsue Mishima was born in Kyoto. In the late eighties she moved to Italy (Venice) where she lives and where she found the perfect place to create her glass artworks in a Murano furnace, where she collaborates with master glass blowers.
She tries to depict natural forms and show the infinite reflection of light through her glass vases and sculptures.
Her glass is colourless and this allows to transmit the sensation of purity and brightness. Her glass works are able to capture and reflect light depending on the context in which they are located.
All Rights Reserved to Ritsue Mishima