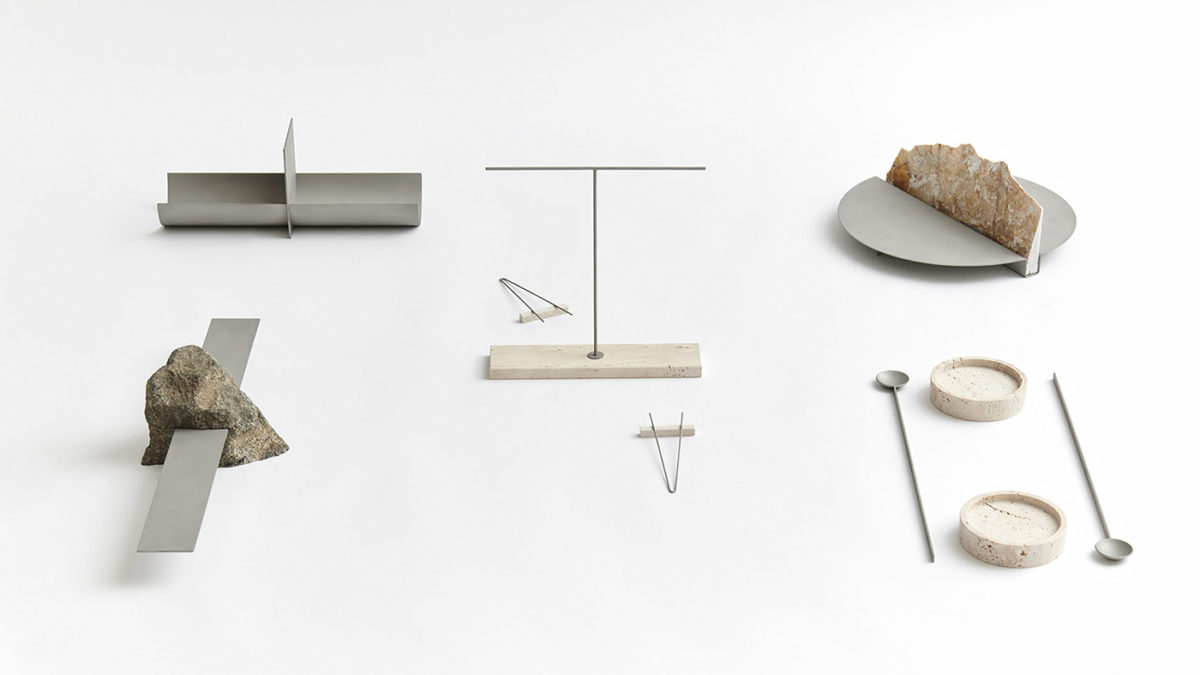 B O I R 's an interdisciplinary duo composed by Vlatka Leskovar – Zidar, a product designer, and Ivan Zidar, a graphic designer turned chef. Together, they create a unique platform for the development of design concepts – previously on WeVux.
The Croatian studio B o i r has designed a conceptual tableware collection for dining during the coronavirus pandemic, featuring a series of steel and stone objects that enable food sharing at a safe distance. Called The New Normal, it comprises five items, including a bread basket divided by a barrier and long spoons that enable couples to feed each other from a distance.
In designing the dining objects, the studio aimed to achieve a balance between "intimacy and safe distance" within the context of the coronavirus pandemic – often informally referred to as the "new normal". They also hope to revive traditional dining rituals while taking into consideration any potential further restrictions in the future.
Visit B O I R 's page to see more about the project and click here to see more food related projects!
Photography is by Nikola Zelmanović.
c