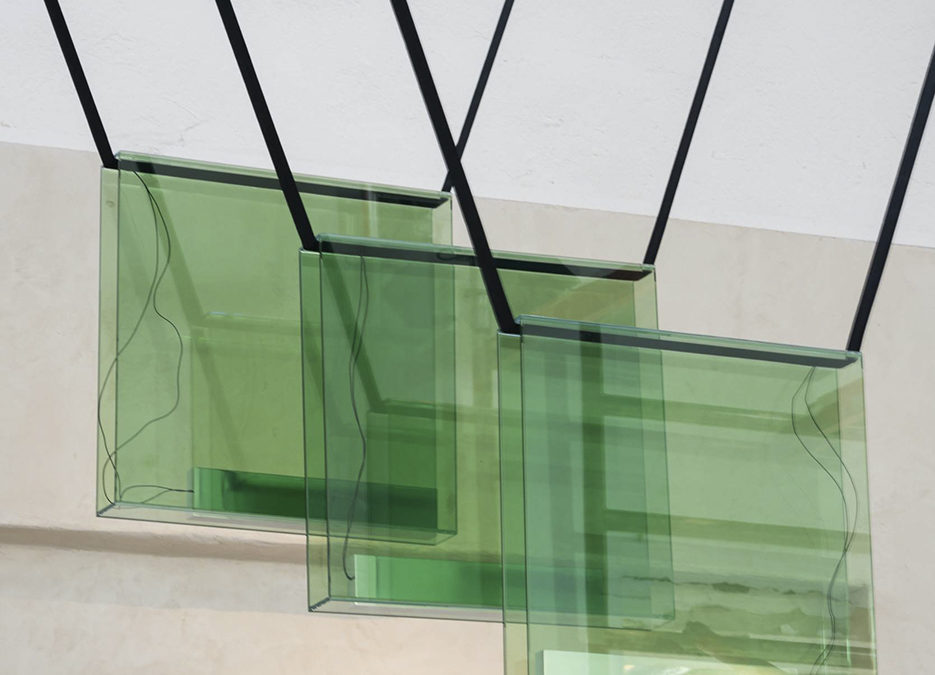 Rachel Bussin is an object and space designer located in Montreal. In 2019 she co-founded interior design company Studio Kiff where she is currently working as creative director. One of her project is the Sainte Collection, a range of eccentric products that seem to challenge gravity.
Sainte is a collection of lights that portray a relaxed elegance. Gravity acts as the main link between all the components: a linear LED housed in a solid block of aluminium rests in a glass rectangular prism, which is suspended from nylon webbing. This collection was done in collaboration with Lambert et Fils.
Visit Rachel Bussin page for more projects and follow her on Instagram!
v