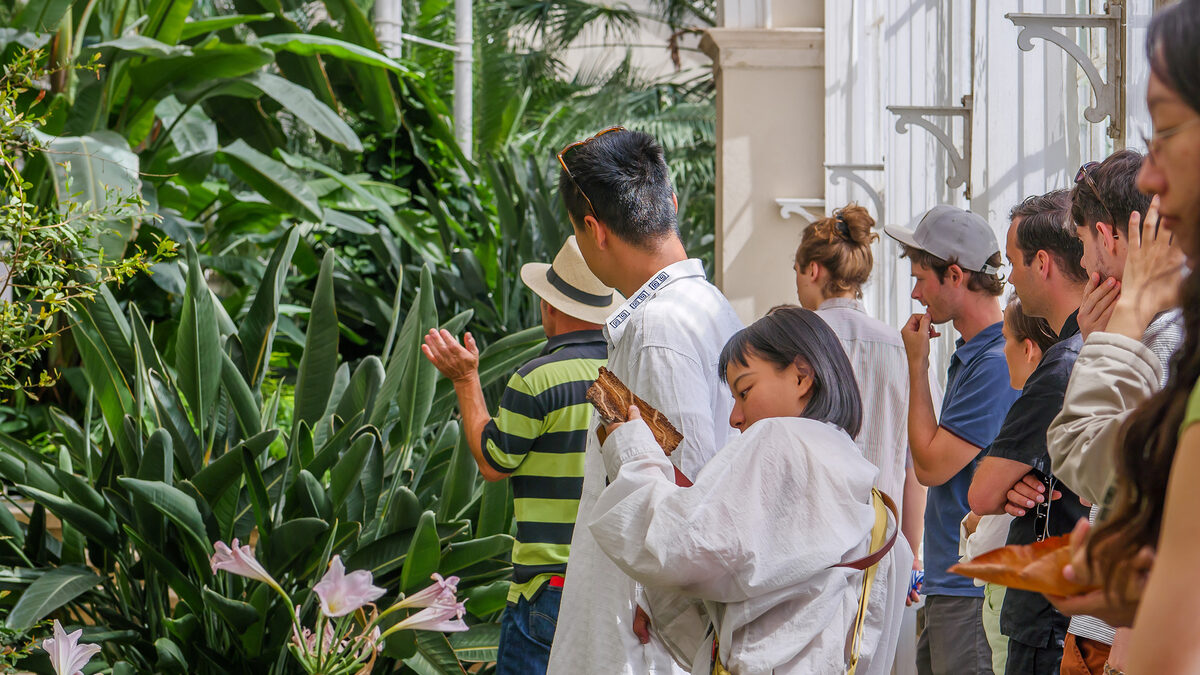 THE SCHOOL OF PHYTO-CENTRED DESIGN 2023
On the occasion of the Plant Fever exhibition at CID au Grand-Hornu (Belgium) in 2020, d-o-t-s studio presented the Manifesto of Phyto-centred Design, a seven-point call to professionals and the public to establish a new sense of respect, responsibility and empathy for plants. d-o-t-s is a nomadic curatorial practice founded by Laura Drouet and Olivier Lacrouts. Their work focuses on the diverse and questionable relationships that – through design – human communities establish with each other, with other animals, plants and landscapes. (Cover image by Tilmann Finner)
For the new opening of the exhibition Plant Fever at the Kunstgewerbemuseum Dresden (Germany) – from 29 April to 31 October 2023 – d-o-t-s has also created a summer program for the Design Campus, "School of Utopias".
The Campus is the think tank and research and development platform of the Kunstgewerbemuseum, part of the Staatliche Kunstsammlungen Dresden. Through its four pillars – the Museum, the School, the Laboratory and the Network – the Design Campus is a space to guide and empower creative professionals to act on the many changes, challenges and uncertainties of the 21st century.
c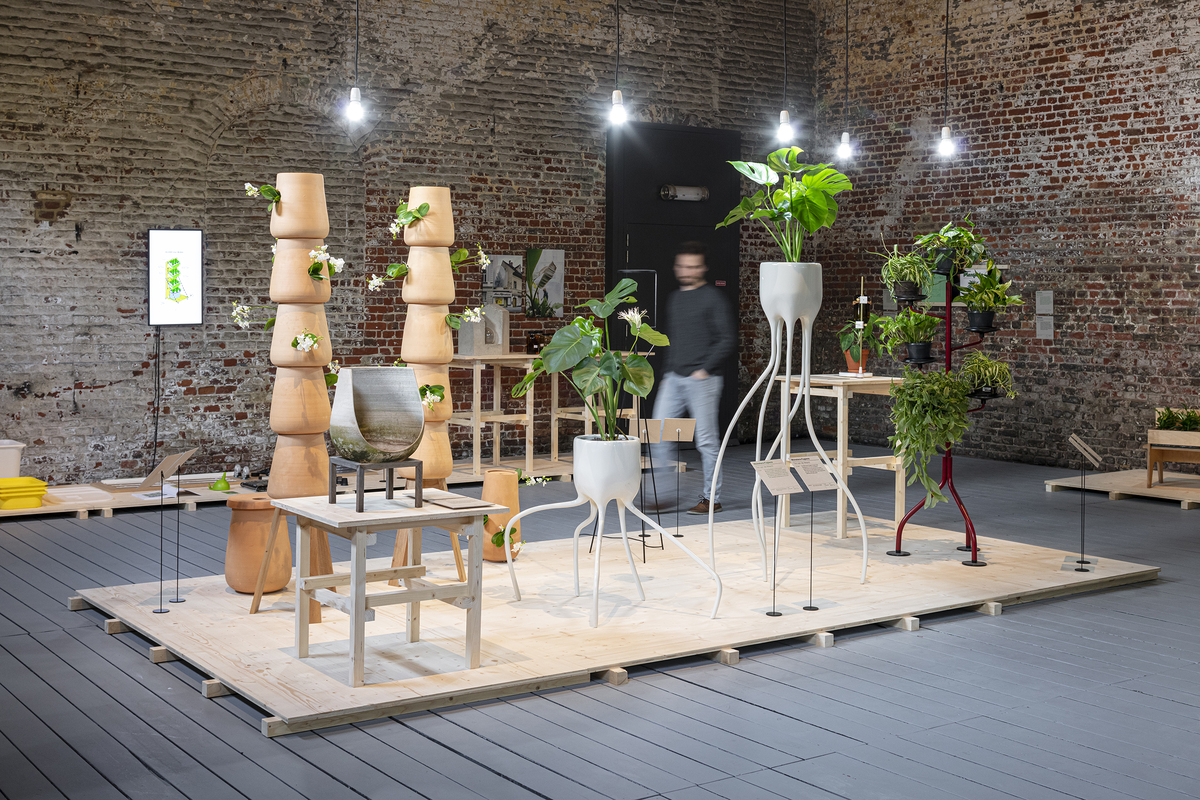 c
"The School of Utopias" wants to explore complex problems, dream up bold ideas and collaboratively build new ways forward. Each year it is curated by a different Head of School who brings a specific theme to be explored. Students and faculty will explore the research through a series of workshops, lectures, exhibitions and other activities. After the 2022 edition curated by the Italian studio Formafantasma (focused on "materiality"), Thomas Geisler – Director of the Kunstgewerbemuseum Dresden – invited studio d-o-t-s to curate the third edition of the School of Utopias for the museum.
Entitled The School of Phyto-centred Design, the program created by Laura and Olivier offers six 9-day courses that look at the plant world from different perspectives: product design (Fernando Laposse), fashion (Emma Bruschi), performance (Simone Kenyon), sound (Passepartout Duo), food/installation (ERBA), curation (d-o-t-s). Parallel to the workshops, the interventions of scientists, anthropologists and philosophers – Prof. Catriona Sandilands, Prof. Paco Calvo, Prof. Michael Marder) – will further enrich the conversation.
The program aims to "help us rethink harmful practices such as monocultural production, but also to patent ancestral knowledge related to nature. Today more than ever this effort makes sense if we consider that many of the industries related to design rely on the productivity of plants to thrive, but are generally responsible for the great loss of habitat of plant and animal communities (humans included)."
The School of Phyto-centred Design invites the participants to discover and get inspired by the vegetal world and to imagine new design approaches that could benefit all beings without distinction. Adopting The Manifesto of Phyto-centred Design as a moral compass and informed by the exhibition Plant Fever on display on-site during the summer school, the programme will value multidisciplinarity, multiculturalism, collaboration, and critical thinking.
The School of Phyto-centred Design will take place from 20 July to 25 August, at the Design Campus of the Kunstgewerbemuseum Dresden. It will be a unique opportunity to explore the plant world from various perspectives related to design, but not only. For more information you can visit the Design Campus website and follow it on Instagram. To learn more about Phyto-centred Design, visit studio d-o-t-s website and follow Laura and Oliver on Instagram!
c