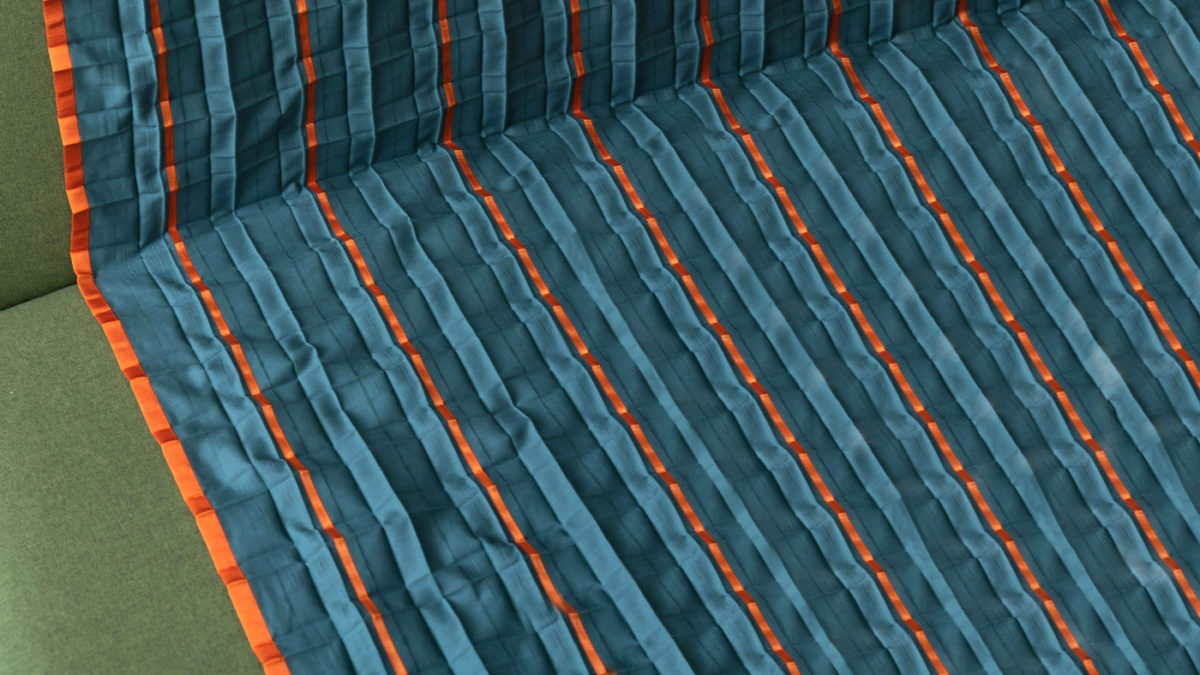 THE SOLAR BLANKET by Mireille Steinhage
The recent graduate of the Master Material Futures at Central Saint Martins in London, Mireille Steinhage has created the Solar Blanket, part of the People Power project, which aims to make renewable energy products more accessible and affordable.
The project aims to support people to keep warm by alleviating some of the strains of soaring energy
prices. The UK Parliament reported that in 2020 that 14.5 million people lived in relative poverty
after housing costs in the country.
The proposed product, the Solar Blanket, is a heated blanket powered by the sun: it uses solar energy to generate electricity. The "solar blanket" saves energy by directing the heat towards the user, and avoiding waste of energy to heat an entire space.
c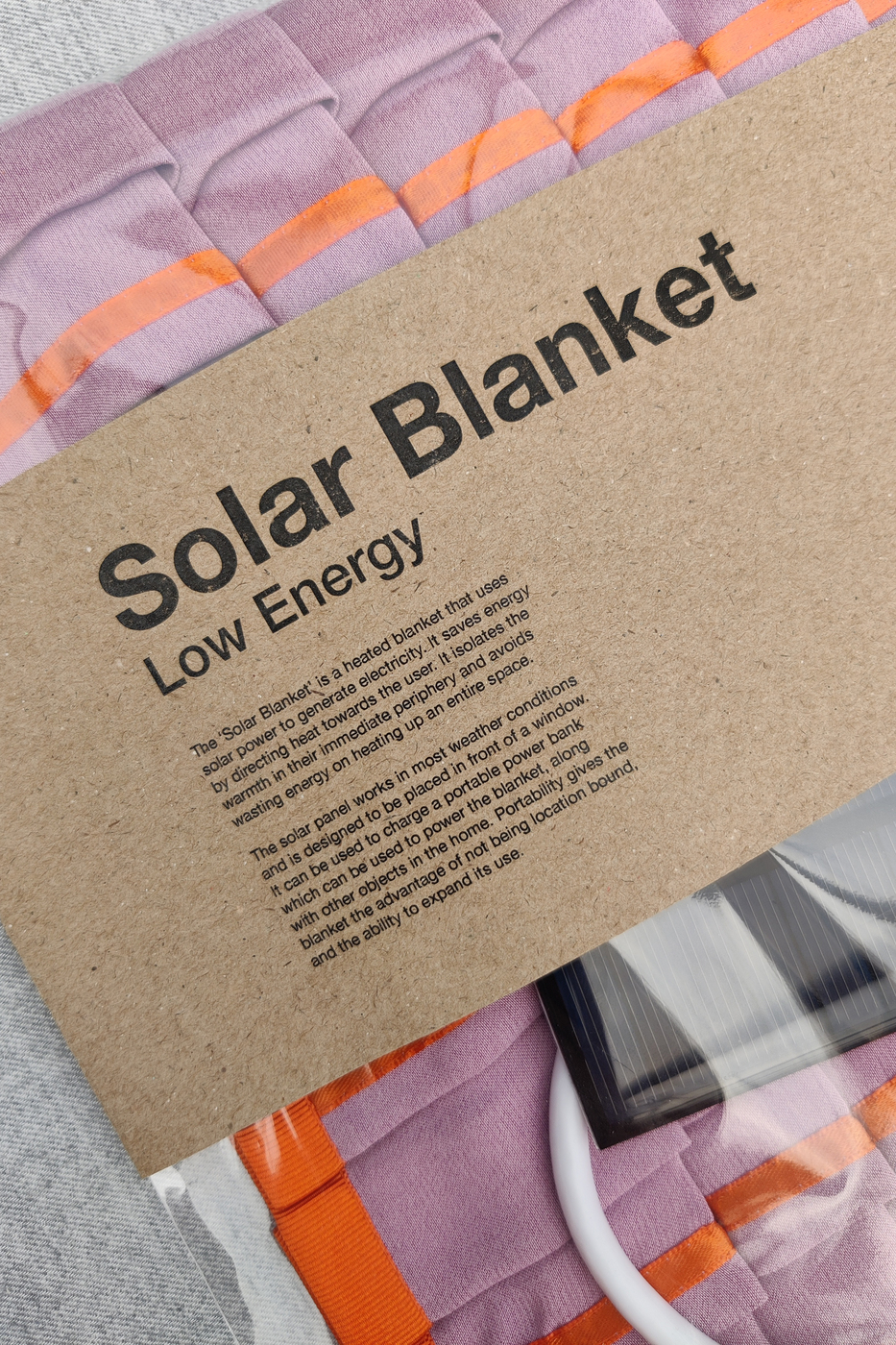 c
The solar panel, which works in most weather conditions, is designed to be placed in front of a window. It can be used to charge a portable power bank which then can be used to power the blanket, along with other objects in the home. Portability gives the blanket the advantage of not being location bound, and the ability to expand its use.
The blanket is made from polyester striped with a conductive yarn, to generate heat. The thread is covered with another polyester ribbon to prevent it from coming into contact with itself when folded. At this moment of the research, the designer has developed three prototypes, each with a low voltage of between 5 and 12 volts. The 12-volt blanket heats up to around 30 degrees Celsius and runs for two hours on a full charge.
Mireille aspires to extend the People Power line with other economic products. As the blanket won't be used much in the summer and the solar panel could be sitting unused, the next product could be a table lamp or a fan.
For more information visit Mireille Steinhage's website and follow her on Instagram!
Ph. Maël Hénaff
Here you will find other projects dedicated to solar energy, such as Sunne by Marjan Van Aubel or the Portable Solar Distiller, winner of the Lexus Design Award 2021.
c