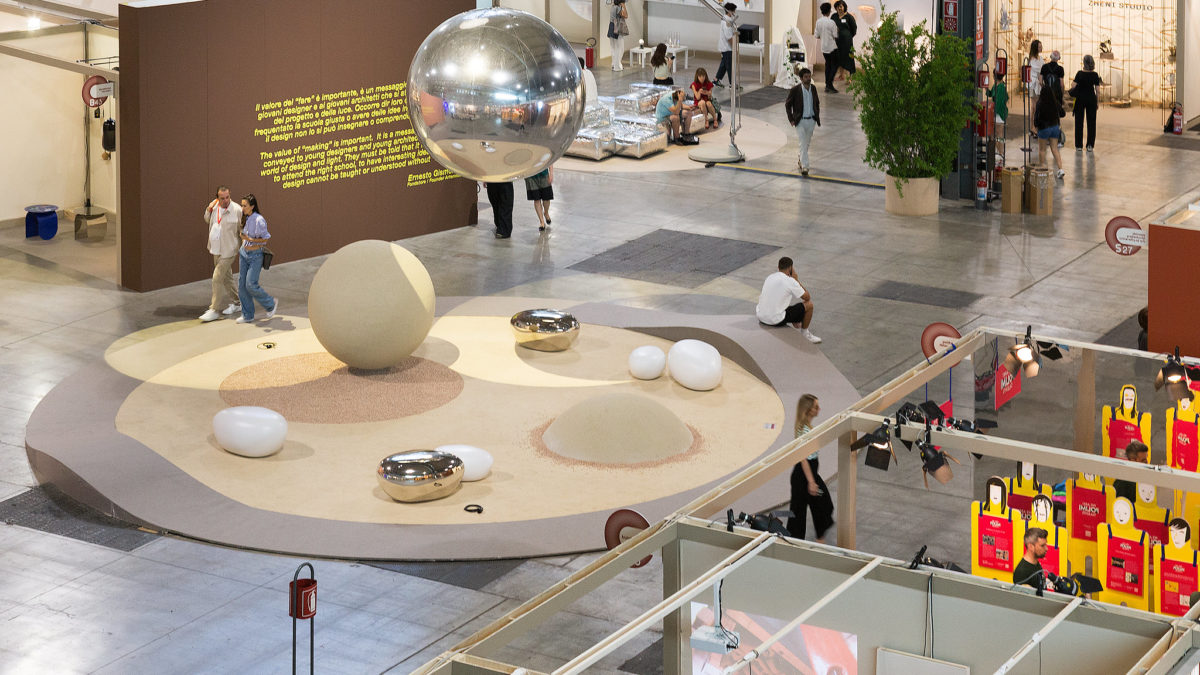 THE TALENTS of this year's SALONESATELLITE
Design for our Future Selves was the theme of the 23rd edition of the SaloneSatellite. The event saw the participation of 600 under 35 designers, universities and schools specialized in the world of design but also international collective groups (Belgium is Design, Design Week Lagos, Young Balkan Designers). (Cover image SaloneSatellite 2022, ph. Ludovica Mangini)
Founded by Marva Griffin in 1998, in addition to the path between the stands, to this year SaloneSatellite has been added a "showcase" of new sustainable materials from selected research centers around the world. Two "piazzas" and the Arena, where 3 talks (likethe one with Paola Antonelli and Alice Rawsthorn) and a screening – Green Grads – took place. Another contribution to the theme was the panel "The Future is Now", created by the journalist Giuliana Zoppis who collected quotes from designers and professionals such as Formafantasma, Johannes Bödecker, CEO of Pentatonic, hub for sustainable development, Victor Papanek and many others, accompanied from the illustration Circular economy systems diagram (February 2019) by the Ellen Mac Arthur Foundation.
c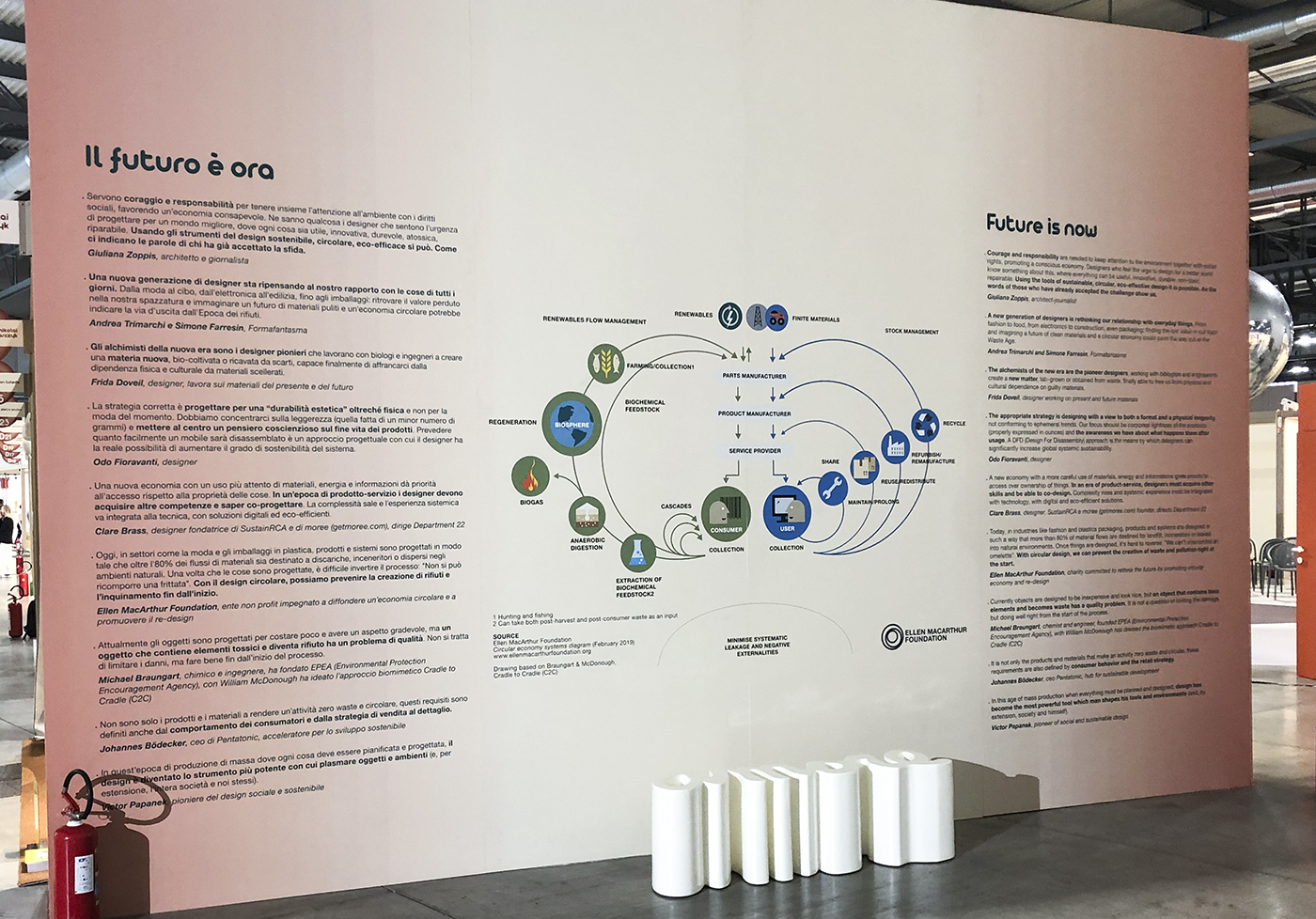 c
However, speaking of products, the theme has not been interpreted only as Design for All, but also as material research, reinterpretation of traditional techniques and modern redesign of furniture and accessories. First of all, we should mention the winners of the 11th edition of the SaloneSatellite Award. Lani Adeoye, Studio Lani, from Nigeria, won first prize with RemX, a walker that "is a good example of contemporary craftsmanship" and "marries elegance and dignity" in a product for everyone. The second prize went to Belgium Is Design / Studio Gilles Werbrouck, Belgium, for Lamps, a limited series of lamps in plaster and black VHS tape, which he creates with the fusion of two techniques. Meenghe of Young Balkan Designers / Djurdja Garčević, Serbia, won third place for the use of tire shavings used to model street furniture such as waste bins, bumpers, vases, stools. Special mentions went to Rasmus Palmgren, Finland, and his Ease Chair, a seat conceived as a point of balance between material, comfort and aesthetics. And at Atelier Ferraro, Germany, for the +1.5 Celsius session. Thanks to flexibility and aesthetics, it transforms into different furnishing elements, reusing chipboard scraps.
Also worth mentioning are: Andrea Maggiarra, with Victory and Cinzia chairs, designed for those who have difficulty getting up and sitting on their own. Instead of using technology or the help of a second person, Andrea has designed chairs that accompany and facilitate the action. Ntaiana Charalampous – Dedaleo and her Ilo + Milo Kitchen Modular Elements 2.0. A real kitchen forever, modular, stackable, with the ability to adapt to different spaces and add / remove modules over time. A product suitable for the contemporary lifestyle, especially for younger people. Also noteworthy are the colorful industrial products of Studio Marfa and Alexander Rehn Design Studio: the former are characterized by a Mediterranean look and a line that plays with curves, the latter by a more industrial aesthetic, but aesthetically pleasant and in harmony with the environment you want to create.
c