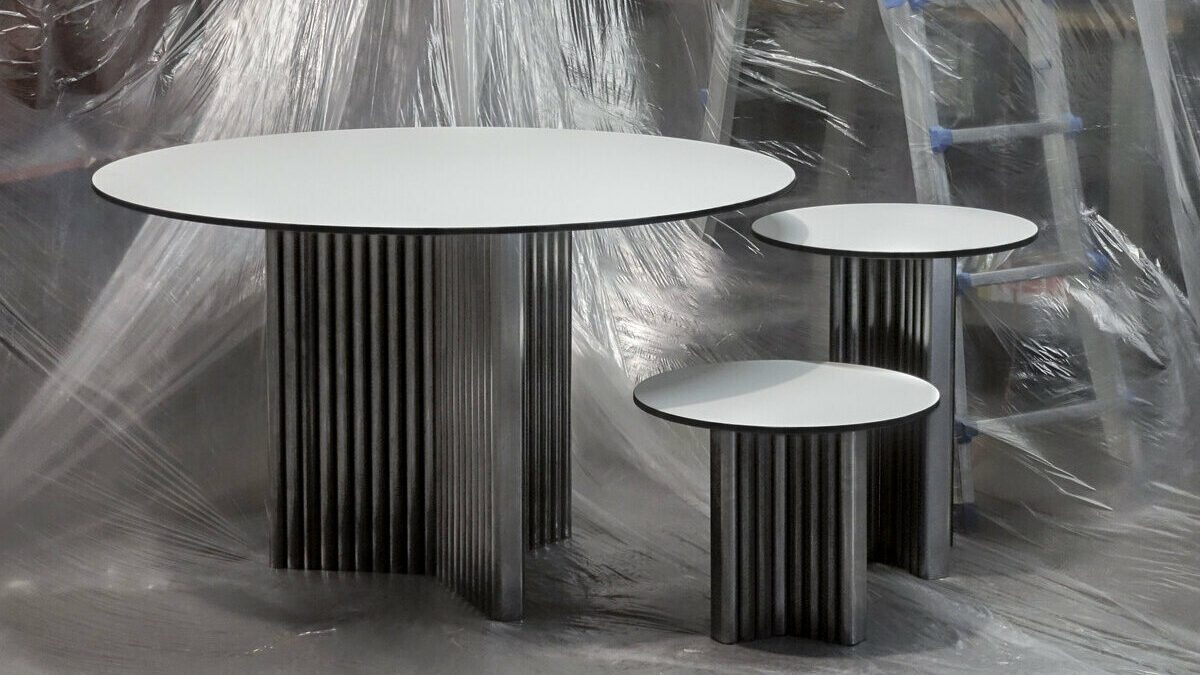 The tempered beauty of the new TEMPER brand
From the territory of Brianza comes a new design brand, Temper, which takes shape from the desire to transform expertise in metalworking into high-design objects, strong, original, suitable for new contemporary scenarios. A precise idea, which arose from the happy encounter between Eleonora Aguzzi – founder of the brand – Omar Sporzon – co-founder and lead design craftsman- and Alessandro De Vecchi, who holds the role of artistic director. A family story, which mixes and unites design thinking and craftsmanship.
Temper draws its concept from the Latin word tempĕrātĭo, which indicates balance and proportionality of component parts, and at the same time suggests the idea of the union of two elements after a process of synthesis, like alloying of metals. The brand is introduced with the MONO collection, emphasizing the balance of proportions and sculptural volumes.
c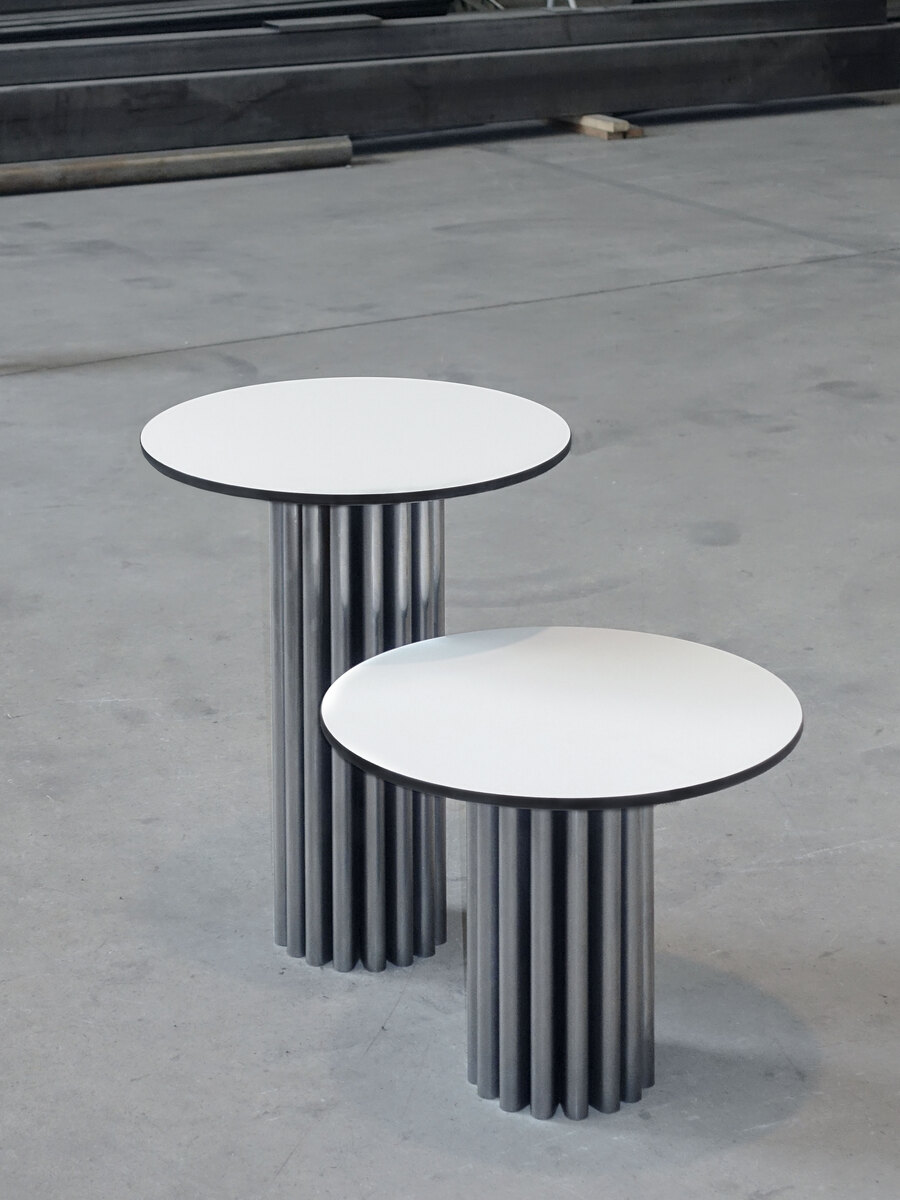 c
Objects on the borderline between unique pieces and limited series, Temper products are made entirely by hand. Experience in light metalwork transforms profiles, tubulars, and sheet metals into furniture of unprecedented beauty, characterized by a Brutalist resonance. At the same time, the use of pure geometries and classic proportions lends each object a balanced and timeless elegance.
The pieces of Temper's first collection, MONO, are characterized by sculptural aesthetics, with consistent and accentuated volumes. Pieces whose complexity is concealed by the accuracy of execution, where little is conceded to decoration, objects-totems that emanate a charismatic presence capable of fitting, between harmony and contrast, into any contemporary interior design context.
The collection consists of four series:
Cubica | table T-T01 and sidetable T-ST01
Dorica | table T-T02, sidetable T-ST02 and centrepiece T-A02
Assiale | table T-T03 and sidetable T-ST03
Profilata | bench T-S02, stool T-S01 and wheeled storage crate T-A01
All pieces are fully customizable in size and available in pickled steel and black iron finishes, while each tabletop is covered in Fenix.
c
c
From the perspective of sustainability, on the other hand, the company tells us:
"Temper's philosophy lies mainly in optimizing manufacturing to minimize waste production. Processing within the craft workshop is therefore planned by calculating the actual need for material to make a given object. Six-meter iron rods are used, on which cuts are made according to the amount of material needed to create the product being processed – so as to obtain a reduced amount of waste and thus minimize it from the start already. The waste that is inevitably generated is instead reused for the development of new products. An example of an object made from recovered material is our candle holder, which is produced from the cuts in the structure of the T-T02 table. We are also developing the project of reusing the scraps generated by drilling material to again make home decor objects."
To discover the new Temper brand and the MONO collection series, visit the official website and follow
Temper on Instagram!
c