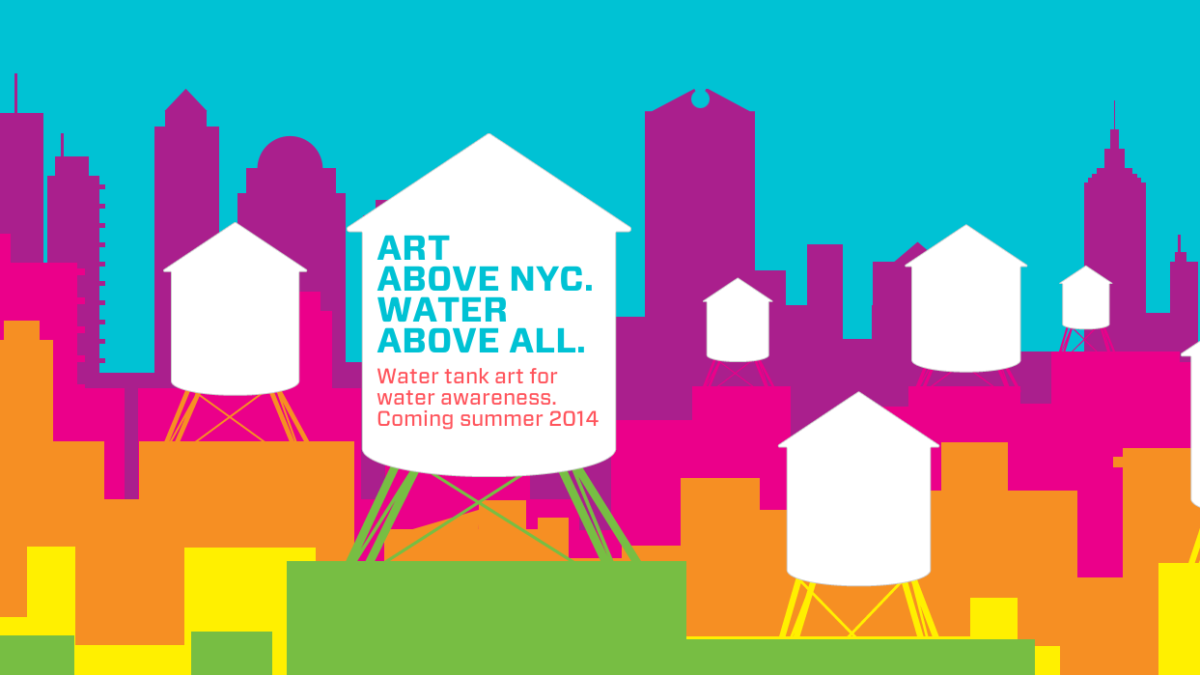 THE WATER TANK PROJECT, NY
Riconosciamo lo skyline di New York per i suoi famosi grattacieli, la loro forma immortalata dal cinema e dai notiziari ce li ha resi uno scenario quasi familiare. Ma c'è una figura dello skyline che nemmeno i cittadini della grande mela ricordano spesso: le cisterne di acqua, enormi contenitori di quell' elemento essenziale che troppo spesso dimentichiamo, sottovalutiamo e sprechiamo. Così Mary Jordan (artista, attivista e regista) e Bettina S. Bryant  (curatrice) hanno pensato di creare un evento d'arte pubblica coinvolgendo nomi del calibro di John Baldessari, Jeff Koons, Catherine Opie, Carrie Mae Weems e Andy Goldsworthy lasciando a loro le cisterne come vere e proprie tele bianche. L'obiettivo è "far alzare la testa" ai cittadini e, osservando queste "eroiche figure" di metallo  che si innalzano nel cielo, far riflettere sul tema dello spreco dell'acqua. Il tutto è nato da un viaggio in Etiopia della Jordan che,  dopo aver visto li la vera "battaglia" per l'acqua, ha deciso che i cittadini di New York dovevano rendersi conto di queste silenziose figure, tanto importanti quanto anonime, che permettono ai cittadini di una metropoli di vivere.
"I observed the people there fighting this constant, daily battle for water.Back in New York, I came to see the water tank as a heroic figure — it's like an altar up in the sky. They're icons that everybody knows, and yet they've never been used for something creative." M.Jordan
"Aside from a few city guidelines that prohibit things like profanity and nudity in a public space, we've allowed the artists to be free in their interpretation.Some artists have reacted to the commission in a very humorous way. Others have done things that are deeply moving, with stark images that really get you to think about the plight that a lot of people do suffer." B.S. Bryant
Per vedere come procedono i lavori (previsti per quest'estate ) ecco il sito.