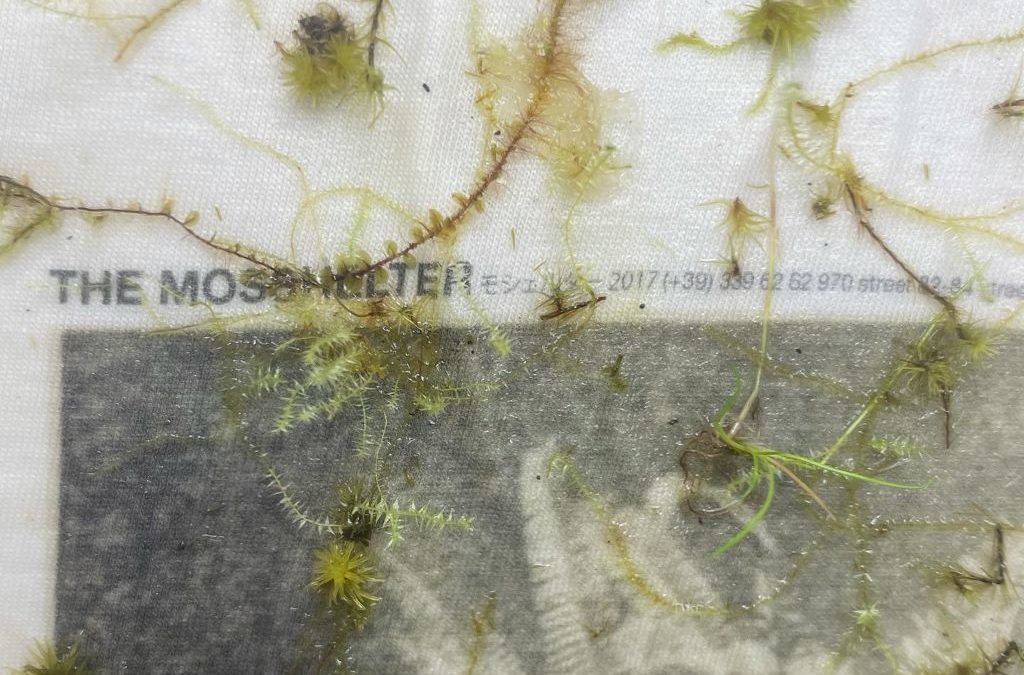 THEMOSSHELTER at Design Antidoto, City Eden
Following this period of closures, In Italy the world of design is finally able to organize more and more events; one of these is Design Antidoto, City Eden, at the Serre dei Giardini Margherita, (Bologna, 9 – 12 September). In this special location you will have the opportunity to see 7 unpublished designers (we already unveiled one, Officine 27) and 3 innovative startups. As media partner of the event, WeVux will unveil another projects on display, TheMosshelter. An interesting story that combines a love for greenery with a new point of view.
TheMosshelter was created in 2016 by Marco Cesari (1993), a green designer coming from the Agricultural Institute F.lli Navarra, in Ferrara. During his experience in Australia, a trip around the country in a van, he had the opportunity to know and study the local flora, which he immediately loved. Following a period of work in the field of garden architecture in private homes, he returned to his hometown to fulfill his dream: to bring greenery to the foggy Ferrara. Making use of what he had previously learned, Marco managed to combine his skills in the world of plants with that of aquariums, starting to create mossariums and terrariums. For the less experienced, it's an ecosystem in a semi-closed glass container, made with moss or plants. In addition to these, also other typologies such as kokedama and wabi-kusa: the first are the so-called flying bonsai, which don't have pots, the others refer to compositions with a small portion of the vegetable substrate (usually soil), with different aquatic plants growing on it. A passion that led Marco to specialize in domestic terrarium ecosystems, perfect for small apartments and in general for those who love interesting, eccentric and customizable green solutions.
Another project by TheMosshelter that should be mentioned is the Moss t-shirt, an installation that aims to create a new environment for mosses and a criticism of soil pollution: "Mosses are natural bio-regulators therefore they are always looking for new spaces to spread and survive. The challenge of this installation is to maintain them in the long term and make the mosses propagate completely in a sterile manner, through an automatic operation with external batteries. Every 10 minutes a mechanical arm will immerse up to 70% of the t-shirt so that, by capillarity, it's always wet. For the 4 days of the exhibition this movement will be constant". The estimated time for the complete propagation of the mosses is about 5 months. An interesting experiment that shows us TheMosshelter's point of view.
To see the installation and learn about the project, visit Design Antidoto and follow TheMosshelter on his Instagram or Facebook page!
DESIGN ANTIDOTO, City Eden.
9 – 12 September @ Serre dei Giardini Margherita, Bologna
Curated by Illuminazioni Exhibit
Partner: Baustudio, Azeta Print Services.
Supported by: Advanced Design Unit
c