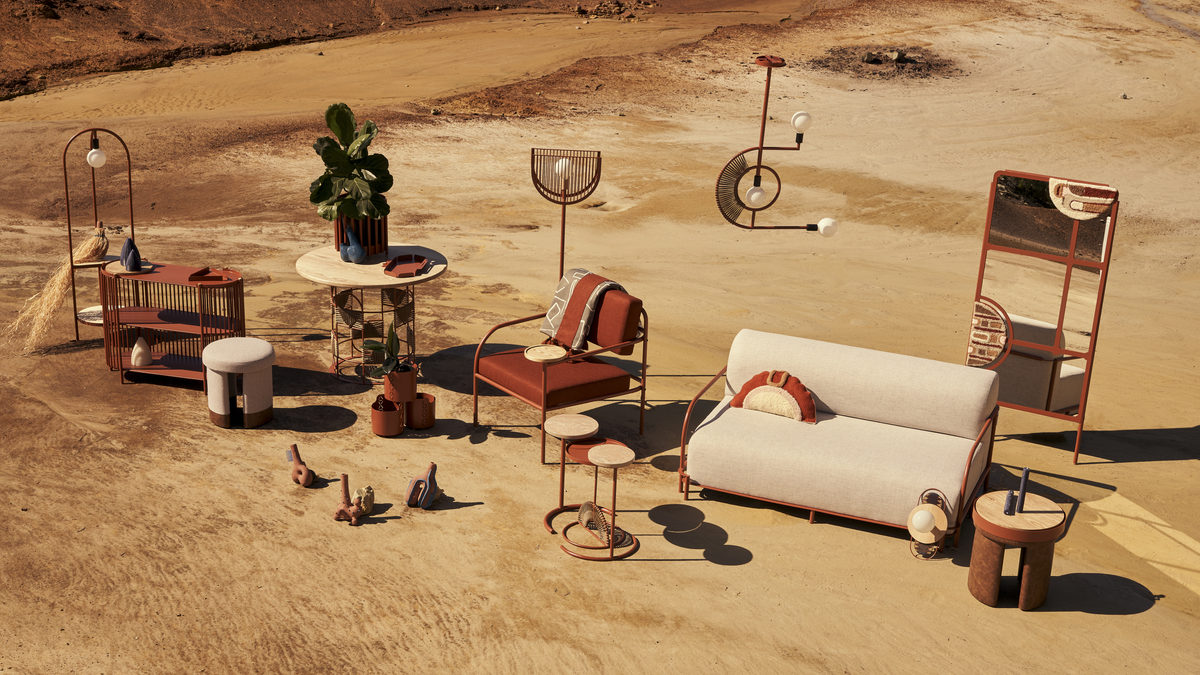 THEURBANATIVE, explore African heritage through furniture
Founded by Mpho Vackier, an engineer who has rediscovered herself as furniture designer, TheUrbanative is an multi-award winning contemporary African furniture and product design company, based in South Africa. Their products are characterized by the juxtaposition of abstracted African cultural inspirations with the functionality & look and feel of modern materials, technologies and shapes. The company is guided by the philosophies of craftsmanship, collaboration and the evolution of design and all pieces of furniture are designed and manufactured locally. TheUrbanative's work is a constant exploration of the role of culture and heritage representations. Along with that concepts of visibility & representation of African cultures in modern societies with the ultimate intention of telling African stories through modern furniture and product design. A concrete example of this approach are TheUrbanative's two new collections: Homecoming and Outdoor 2022.
This collection began with the design of the AKAYA (home in Xi-tsonga) Lounge Chair during the long and difficult Covid-19 lockdown in 2020, in South Africa. A year later, the brand reveals a new 24-piece collection created along with an amazing local community of makers, designers and craft people, among them Jan Ernst, Neimil, Okra Candles, The Herd, The Mill Fabrics, Wolkberg Casting Studios. The aim of this collection is to illustrate through design, colour, and texture that the idea of home is not a physical place, but rather a feeling of warmth and comfort. Homecoming includes sculptural lights, ceramics, candles, soft chairs, a large sofa, the modern version of a quilt and a mirror. All the pieces have names that are inspired by the ideas of home in a multitude of languages from the Continent: the Pumzika sofa is named after a word in the Swahili language – to rest – the Hlutha table from the Xhosa language – fullness, and so on. The design and palette of the entire collection are inspired by African vernacular architecture. (continues)
c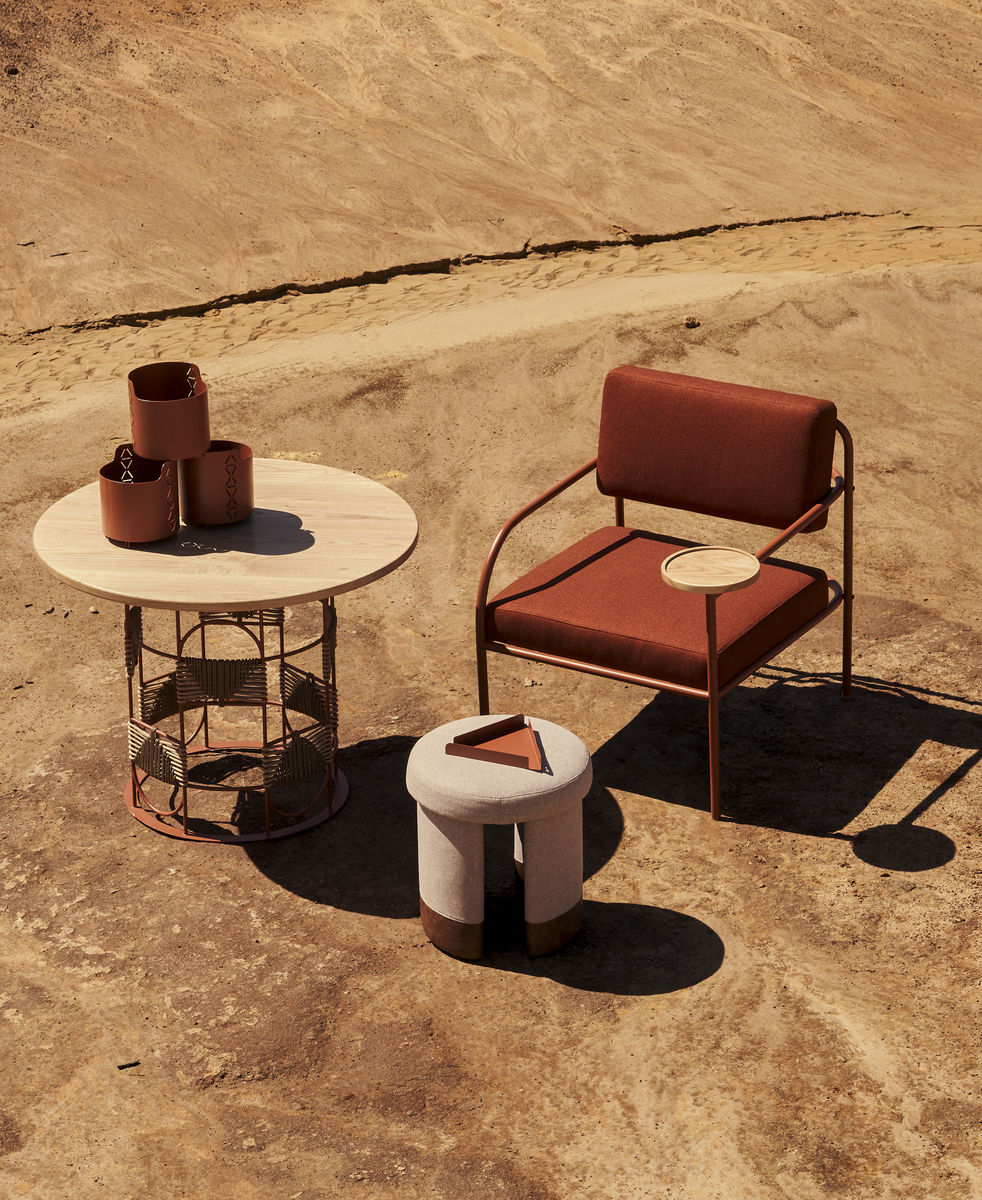 c
Outdoor 2022 is inspired by pieces within their past collections as well as summer memories spent in family gardens or sitting on steel & wire mesh chairs watching the sun set. This outdoor collection has been a couple of years in the making with researching of materials and ways of manufacturing. The result is a series of pieces of furniture inspired by the Homecoming collection lines, which have led to partnerships with local producers and communities. For example, for furniture that can withstand outdoor conditions, the brand selected local fabrics from The Mill Fabric and Hertex; which have a wide range of qualities such as breathability, anti-mold, resistance to water, stains and UV rays. The framework of the pieces are resistant to corrosion while the finishes to UV rays. The colors are inspired by lazy summer days and the names, just like for Homecoming, recall the mood of the collection: coral, sand, palm, ocean…
Visit TheUrbanative to discover other furniture collections inspired by the African culture and don't forget to follow the brand on Instagram!
Homecoming photography by Aart Verrips. Images courtesy of TheUrbanative
c