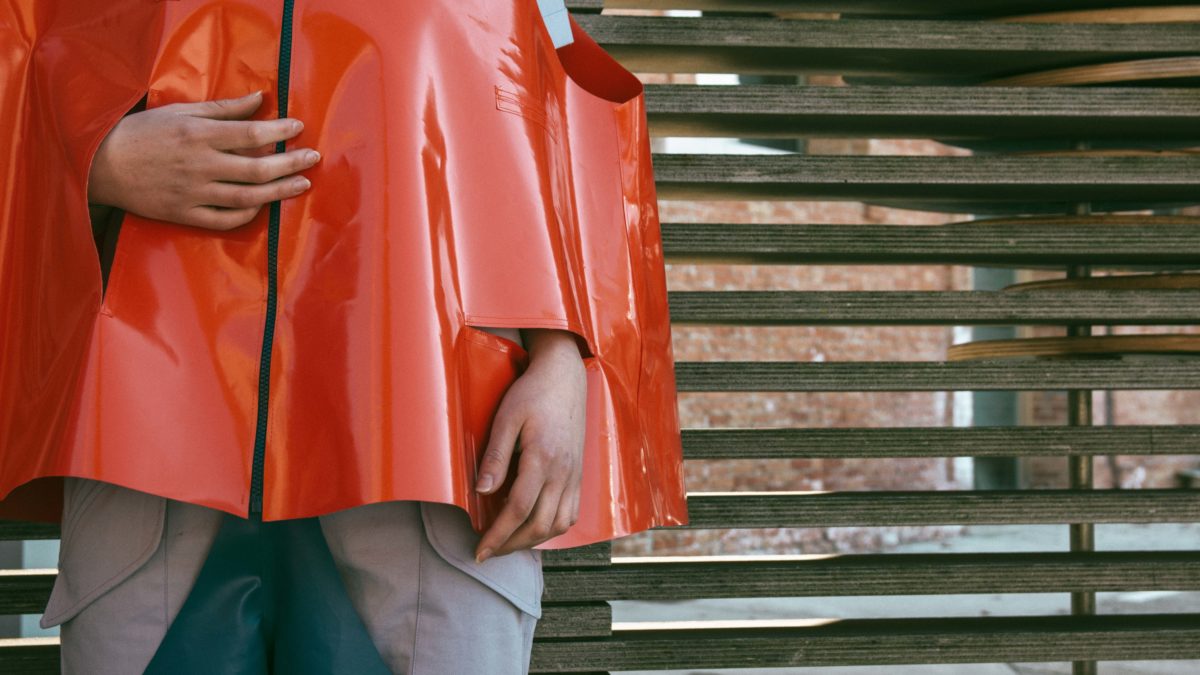 PLASTIC FASHION_E. Boscolo, F. Bernardello
Eleonora and Francesca are students at IUAV, University of Venice; they recently collaborated merging their two field of interests, Fashion for Francesca and Photography for Eleonora, to investigate the concept of Gesamtkunstwerk ("total work of art") by Wagner. The result is a project where Fashion is working for Photography and viceversa.
Francesca designed her pieces inspired by the style of Rei Kawakubo and the one of public restrooms guardians, plus an initial moodboard. Two cotton suits work as neutral base for different personalities; the upper cloak is in PVC, a more provocative material. Everything comes in 2 complementary colors, blue and orange, with details and retro-reflective tapes in opposite colors.

The photoshoot has been done in a real urban environment, the university campus. The site, usually crowded with students, presents vending machines and wood public structures, chosen to find the right contrast with the plastic material.
All Rights Reserved to E. Boscolo, F. Bernardello and WeVux
Please seek permission before using.