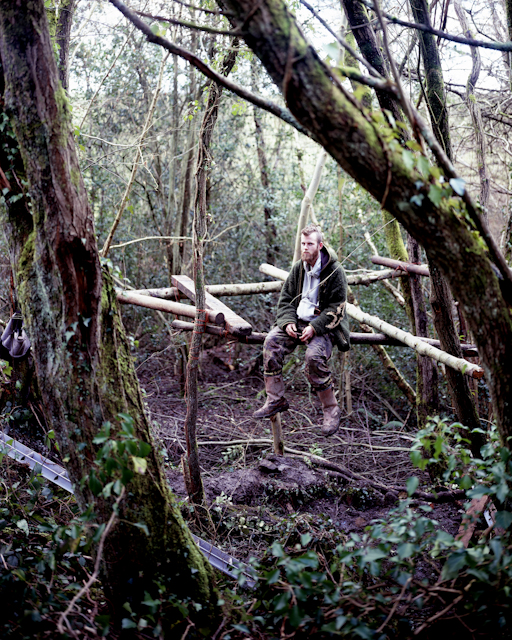 TO BEGIN AGAIN FROM THE BEGINNING
"To begin again from the beginning" è un progetto fotografico del 2014 di Fabrizio Bilello, fotografo documentarista e film maker con base a Londra.
Il progetto non è altro che un reportage su due eco-villaggi situati nelle foreste inglesi, abitati da giovani che nutrono profondo rispetto nei confronti della natura, cercando di vivere in maniera auto sufficiente e sostenibile. La particolarità degli scatti è che sono stati fatti con un banco ottico, per poter rallentare drasticamente lo scatto, avvicinandosi così ad uno stile più riflessivo, in accordo con lo stile di vita di un eco villaggio. Gli scatti sono stati composti con molta precisione e in tre mesi sono stati scattati meno di 100 negativi.
All Rights Reserved to Fabrizio Bilello