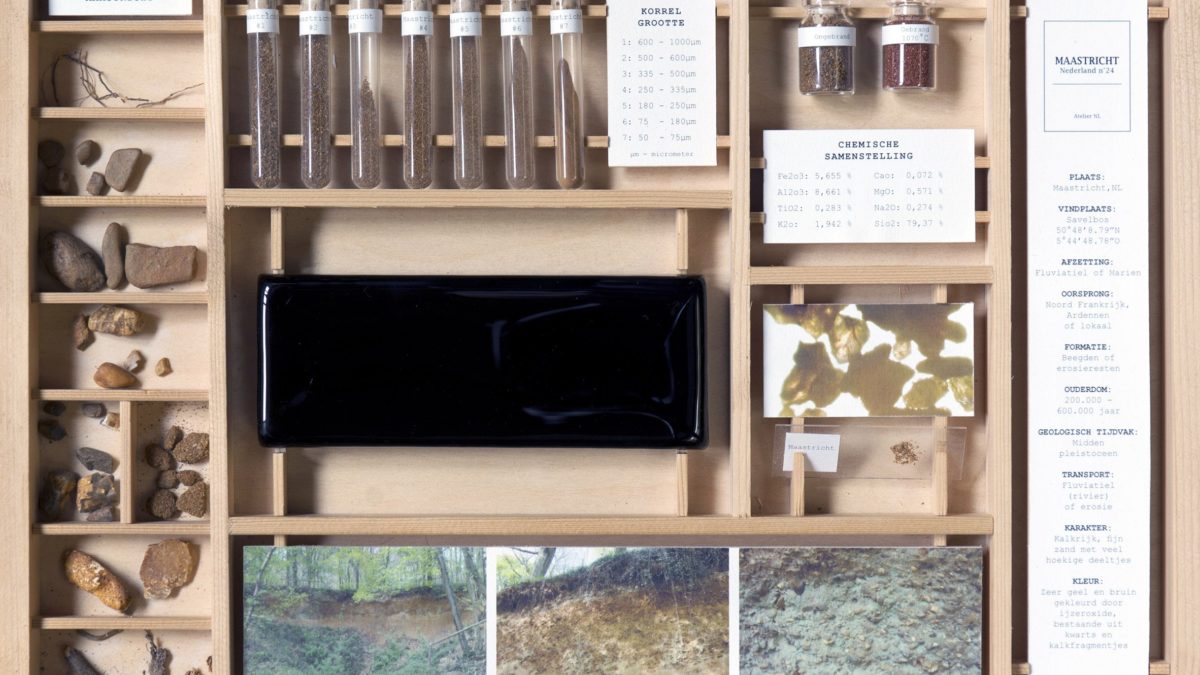 TO SEE A WORLD IN A GRAIN OF SAND
Atelier NL translates the convergence of environment, history, and human experience into objects and systems that enrich everyday life. Atelier NL uses design as a method to reveal hidden informational patterns and stories that lie beneath the mundane. As ambassadors at this year's Dutch Design Week (2015 – 2016), they will present To See a World in a Grain of Sand, an exploration on local variations in sand composition all over the world, following its ZandGlas glassware line specific to regions of the Netherlands and ZandBank study of 80 sands from across Europe.
As in those projects, for To See a World in a Grain of Sand, Atelier NL will melt each site's "wild" sand sample into glass, with location-specific variations encouraged. The studio will directly ask for sand contributions from people across the world, interested parties will be able to send in 330-millilitre bottles of sand from their own local environments – from August 2017. The different composition of sand are expected to produce glass with colours and textures unique to their specific areas. Atelier NL co-founders Nadine Sterk and Lonny van Ryswyck, among this year's ambassadors for Dutch Design Week (DDW), said that they saw the project as a way to engage audiences with both design and the environment.
"From students and scientists to neighbours, children and artists, we bring people into our process…By becoming part of our work, they begin to appreciate the wealth of local areas in new ways and thus identify more deeply with their surroundings…As DDW ambassadors we would like to engage people both with our work and the future possibilities of design via sand as a versatile and diverse medium. Each grain of sand tells a story of connection between local materials and humankind over time."
Atelier NL will present To See a World in a Grain of Sand at the 16th edition of Dutch Design Week, which will take place in Eindhoven from Saturday 21 October to Sunday 29 October 2017, don't miss it!
All Rights Reserved to Atelier NL
(via Dezeen)