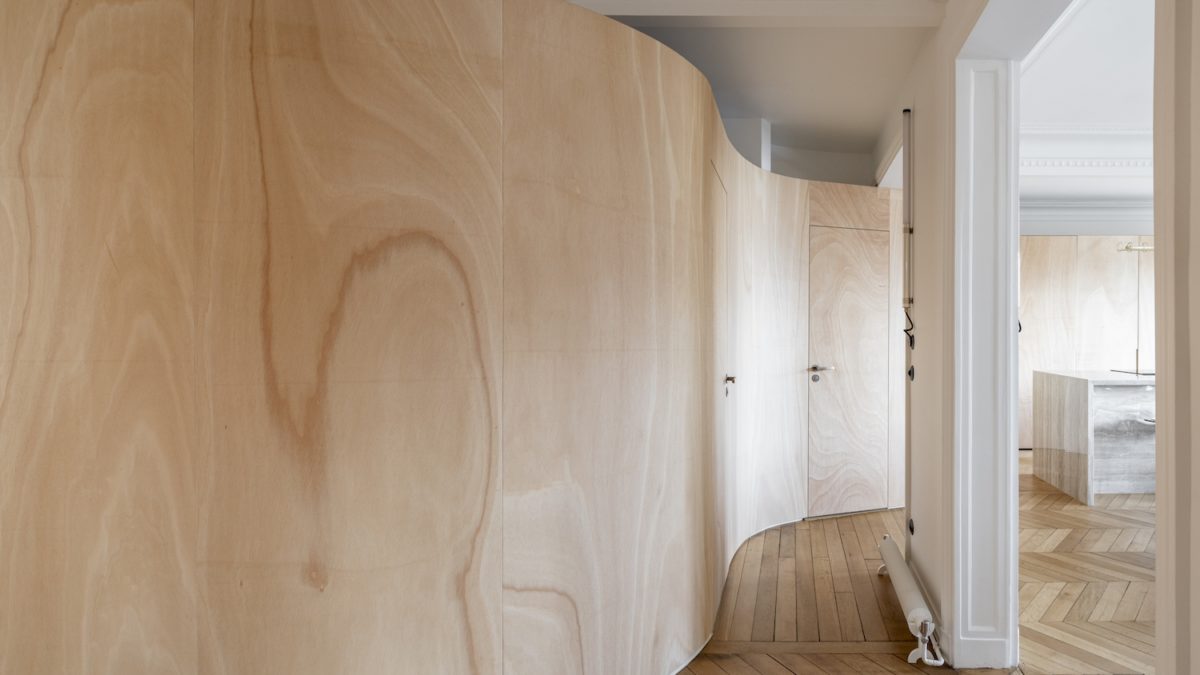 TOLEDANO + ARCHITECTS is an Architecture and Design firm working mostly in Paris and Tel Aviv.  The studio was generated by the idea that architecture is at the crossroads between many different fields such as sociology, urban thinking, landscape, design, sustainability, technique, philosophy and art. They consider that each project is a totally new experience and they work hand by hand with each and every client, from the conceptual stage to the last detail to ensure the best results. The office was created by Gabrielle Toledano in 2013.
This apartment is a typical Haussmanian Parisian one with its mouldings, fish bone parquet and a linear long balcony. The whole concept was to create some contemporary architecture, a light element that would allow to preserve all the existing historical elements that confer a strong character to the place while unveiling new uses and a new appreciation of space, suited to its 21st century inhabitants. Preserving the layers of history while giving a strong contemporary identity. That was the challenge.
The answer to that is a wood ribbon that circulates through the bearing molded walls. All along its curves, the wood is an inhabitable wall /sculpture, like an installation, that dissimulates the entrance to the rooms and bathrooms, creates niches for storage or for the kitchen and so on. The ribbon is lower than the ceilings in order to keep the signs of the former historical layout plan. Along with the carpenter, the studio created walls entirely made of wood, from the rails inside, cut with a lasercut to the curved surfaces manufactured with moulds. All the walls were pre- fabricated and assembled at the carpenter's workshop and then reassembled onsite within a day.
Photography by Salem Mostefaoui
Visit TOLEDANO + ARCHITECTS to know more about the project!
v
via leibal