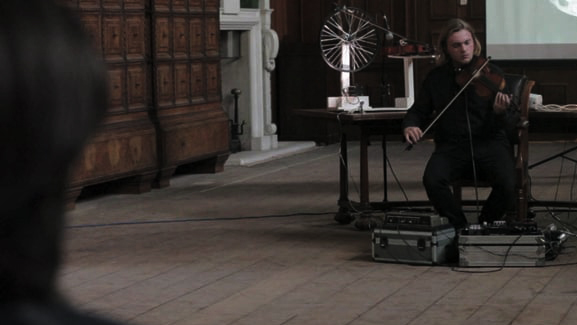 TOM MOORE – THE AUTOMATIC TRIO
Tom Moore is a young musician, student at BMus Popular Music at Goldsmiths University, playing English traditional music, contemporary acoustic music and sound art. He's primarily a violinist, but also plays viola, hardanger, percussion, and works with assorted electronics and hardware.
In his "Automatic Trio", two bows, attached to bycicle wheel, play a violin and a cello, accompanying Tom's violin performance, through impressive improvisations.
For more information, check out his official website: tommooremusic.co.uk
See you next Saturday, with latest news on sound design!
Simone