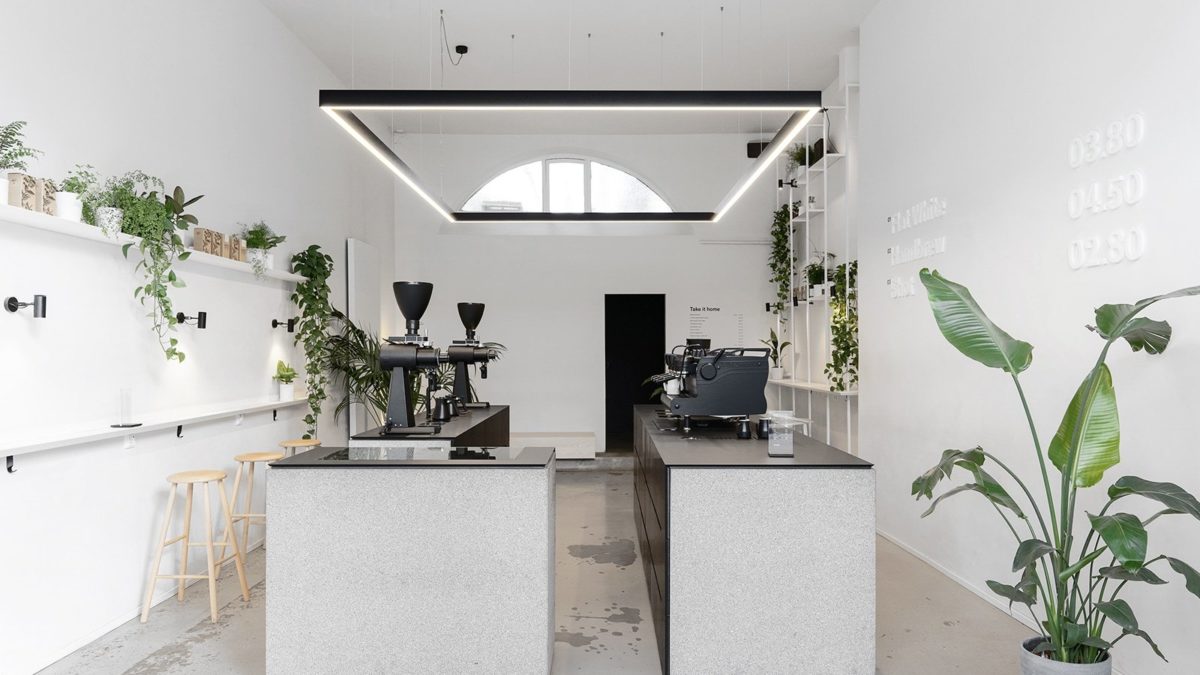 Designed by AENY, Törnqvist is a lively coffee shop in the creative district of Hamburg, Germany.
The space is designed thinking about transparency: the long black and grey counters take the stage and customers are arranged around them. According to AENY: "The composition of the elements encourages equal interaction between barista and guest. A reduced colour palette of white, black, shades of grey, and wood, and the minimalist look of the interior put the spotlight on coffee and its preparation." Clean white walls are the canvas for Törnqvist's design elements. The walls are adorned with delicate displays of cups and beans for purchase, as well as several live plants. The greenery brings a lot of life to the interior and lends itself to a comfortable, inviting atmosphere.
Törnqvist is a coffee shop that centres around a great cup of coffee as well as the story behind it. The lovely design from AENY highlights the coffee experience in an If you are in Hamburg don't miss the elevated and elegant Törnqvist coffee shop! Follow AENY for more projects!
Photography by Malte Dibbern & Jasmin Göttling
v
All Rights reserved to AENY