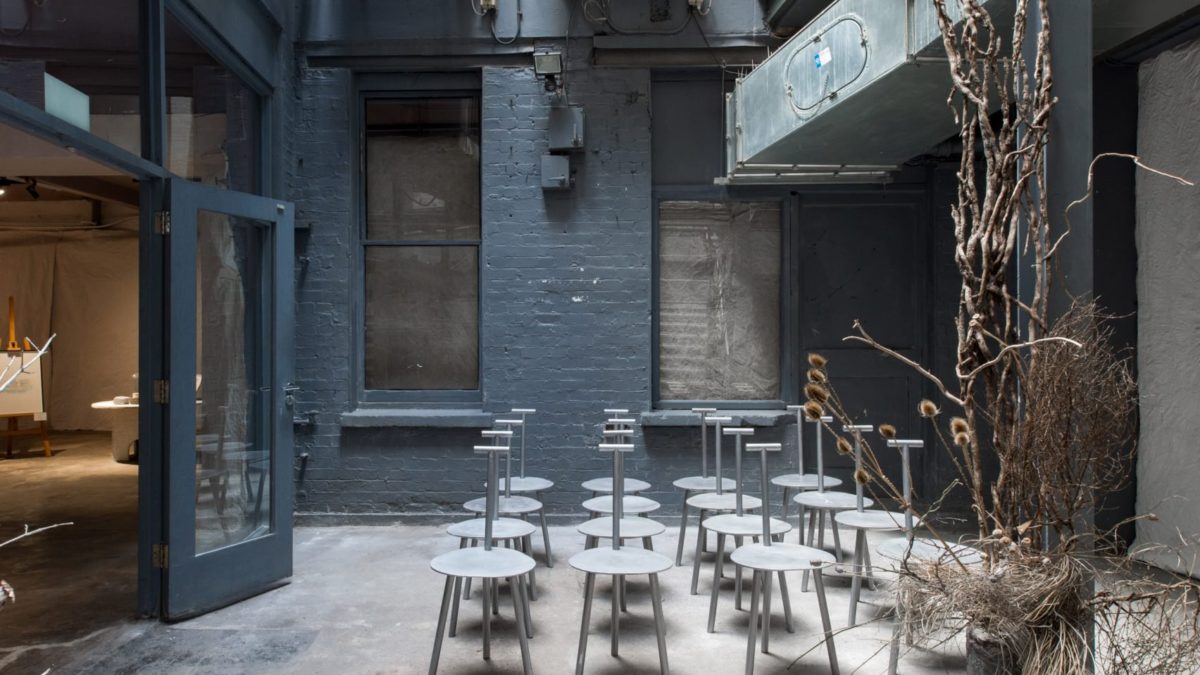 Faye Toogood is a British artist and designer based in London whose body of works ranges from interiors, exhibitions and installations to fashion and furniture design. Faye graduated in art history and worked for many years as a stylist at The World of Interiors magazine until 2008, when she decided to start her own multidisciplinary practice.
Since 2015 the designer has created intriguing installations for London Design Festival, such as The Drawing Room and The Cloakroom. This year, Faye's installation is called Trade Show.
Maybe the title was simply a very literal way to refer to what the artist proposes: she exchanged – 'traded' – one of her signature pieces (an aluminum version of the Spade Chair) for other 50 works of designers and artists, and put it on display – on 'show', thus – in the same venue where she presented her first furniture collection. I can't help thinking, however, how far the exhibition is from what one would expect today a 'trade show' to be… Isn't it an extremely subtle and elegant protest against how highly commercialized design fairs have become (as also questioned by WeVux in a previous post on Milan Design Week)?
Among the names involved in the show are Tom Dixon, Bethan Laura Wood and Max Lamb. Hato Press was responsible for the graphics.
Read more about Faye Toogood on her website!
All rights reserved to Faye Toogood.
(via architecturaldigest)