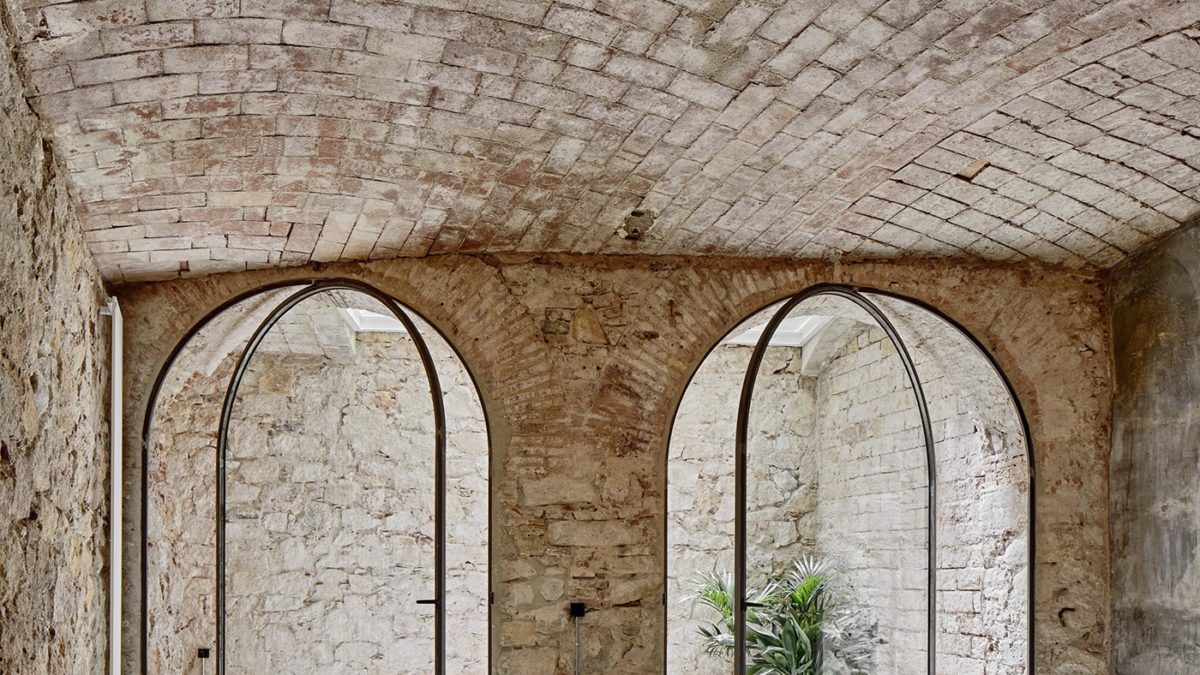 This dwelling/business place in the barrio Sant Antoni, Barcelona, was a ruined and healthiness home. Its underground floor was used to store bananas for the neighborhood's market and the building was bombarded during Spanish Civil War. These facts, associated with the specific architectural elements typical at 1900's building, have represented the basis to create a new dwelling project, with new necessities but showing the ancient scares.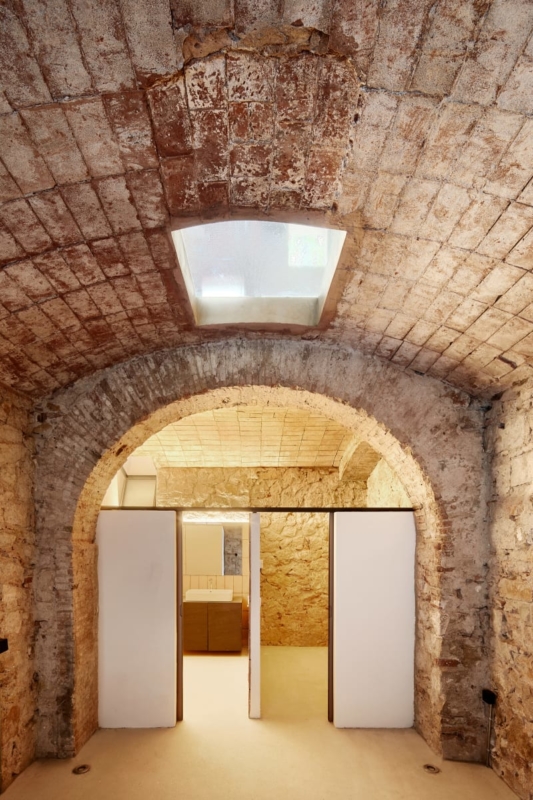 The project starts creating a new courtyard and two facade doors, the lower floor now is bathed in light besides provided with a crossed ventilation. The overlapped skins are eliminated leaving the original paraments bare and the ceramic brick boards ("rasilla"), used as a basic material all over the structures, is taken to be the new coating. This provides a careful and respectful action with the original nobility of this material used now as the new pavement for the bathroom and the new stair.
In the attic floor part of the slab is knocked down to be substituted by a crystal leave that gives the necessary amplitude for the limited height from the first floor. The studio area consists of a continuous table that works as an edge and ends in the bathroom as a support for the wash basin. The stair to access the attic floor changes the geometry to adjust to the courtesy bathroom's door that is hidden in the cabinet under the doorsteps. The stair rail, supported in four welding points, forms a triangle that does its function on the stairway and in the attic floor.
All rights reserved to
Photos by José Hevia
(via morewithless)