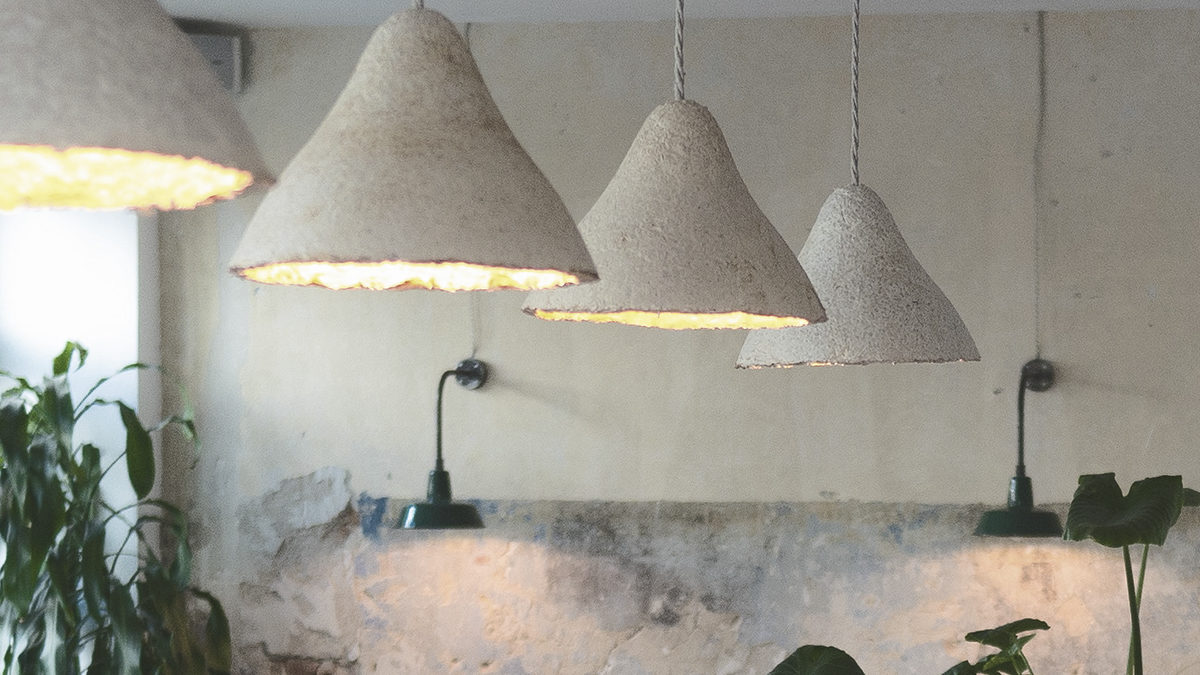 TŶ SYML and the search for new sustainable materials
The search for new sustainable materials is one of the many focuses of contemporary design and some designers and studios are increasingly exploring this sector of the discipline. Tŷ Syml is one of these practices and was founded in February 2019 with the intention of providing an avenue to explore the research that Adam Davies started during his university career. With a focus on sustainability, the materials Tŷ Syml develop are designed to be responsible and to have a negligible impact on society and the environment. After less than 2 years, thanks to the success of their products, the studio moved from Cardiff to Pembrokeshire, Wales, to operate from the Bridge Innovation Center in Pembroke Dock, a significantly larger facility that allows them to continue to expand their research and to respond to the growing interest in biomaterials.
The decision to move from Cardiff to a local rural community within a National Park offers the company many opportunities for collaboration and expansion. One of the reasons is the aspiration to have a positive influence on the local economy: Tŷ Syml wants Wales to become a reference point for innovation and responsible design, but also to provide quality employment and training opportunities for local residents. A longer-term aim is to be involved with local schools and universities, to emphasize the importance of creating materials that will not further pollute natural environments. They hope to provide training opportunities and also support the teaching of the importance of sustainability and being a responsible business.
The Welsh Government is already implementing legislation including 'Towards Zero waste: our waste strategy' and the 'Well-being of Future Generations Act 2015 (Wales)'.  Tŷ Syml can provide support for such policies by diverting waste from landfills, developing new products from materials deemed 'waste', and in turn, creating a positive impact on the local environment and society.
c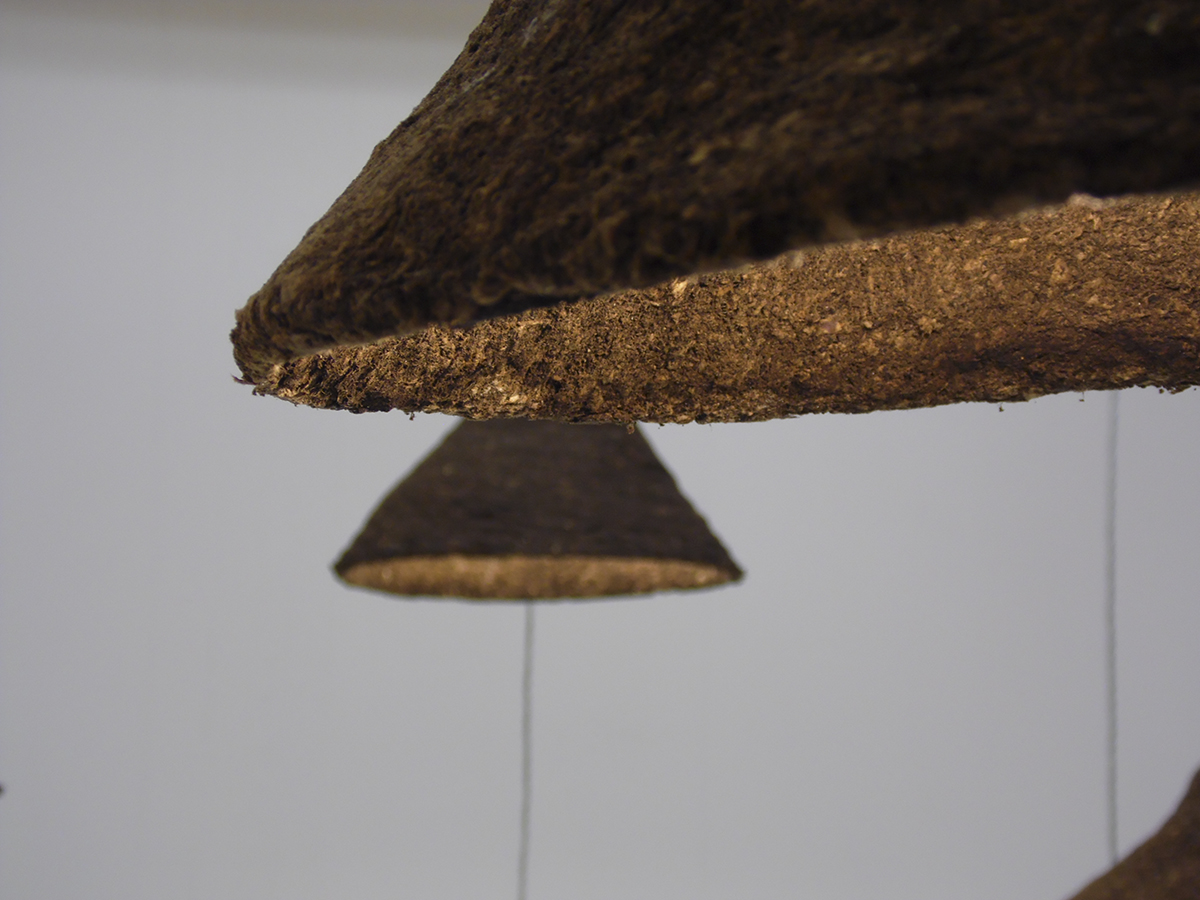 c
Tŷ Syml acts according to the principles of Cradle to Cradle, in short, the idea of ​​an industrial system that not only looks at profit and efficiency but also at ecosystems and environmental compatibility. The studio uses organic materials and local resources to create products that do not have a negative impact on the environment. Tŷ Syml's materials have received a significant amount of interest, leading to projects in the UK and on an international scale. They were able to expand their research and to develop further products in order to meet the needs of an increasing number of clients. Among other projects, in 2019, the studio was commissioned by SILO London & Nina+Co to design new lampshades for the opening of the London branch of Silo. They developed new products using two of their new biomaterials. Five of their ALGAU lampshades were made from Seaweed biocomposite, which combines local Seaweed from Pembrokeshire with used rail tickets collected from local train stations. The other five are SILO lampshades, created by combining local wood waste with Mycelium. 
And it is precisely this material that immediately attracted the studio. Mycelium (a microorganism that people have been growing for thousands of years) when combined with a natural substrate, can actually out-perform current existing complex materials. This can be in terms of strength, durability, and adaptability to name a few positive features that have come to light. Such properties can allow Mycelium to be used to create composites with a wide range of applications within the design. The main reason being that it is very versatile in terms of the size and shape of products it can be used to create. This is also why the studio decided to focus on this material. At the moment, for example, they are looking for a sustainable alternative to the styrofoam that would typically be used in takeaway food packaging. It is estimated that 10 million tonnes of packaging waste is produced each year in the UK. We are seeing innovation within technology, and how people buy their food, such as delivery and subscription services, yet the packaging associated with it seems to be lagging behind in terms of innovation.
The research process with regards to the Mycelium is particularly challenging as with any new material, and continuous experimentation is needed to have possible results. This often means beginning the process without any preconceived outcomes and letting the materials evolve into the product. However, thanks to the recent expansion, the studio is ready to expand the current range of products, adapt production processes, and improve efficiency. An interesting challenge that will allow Tŷ Syml to respond to the demands of a changing industrial world.
To find out more and learn about all their projects, visit the studio's website and follow them on instagram!
c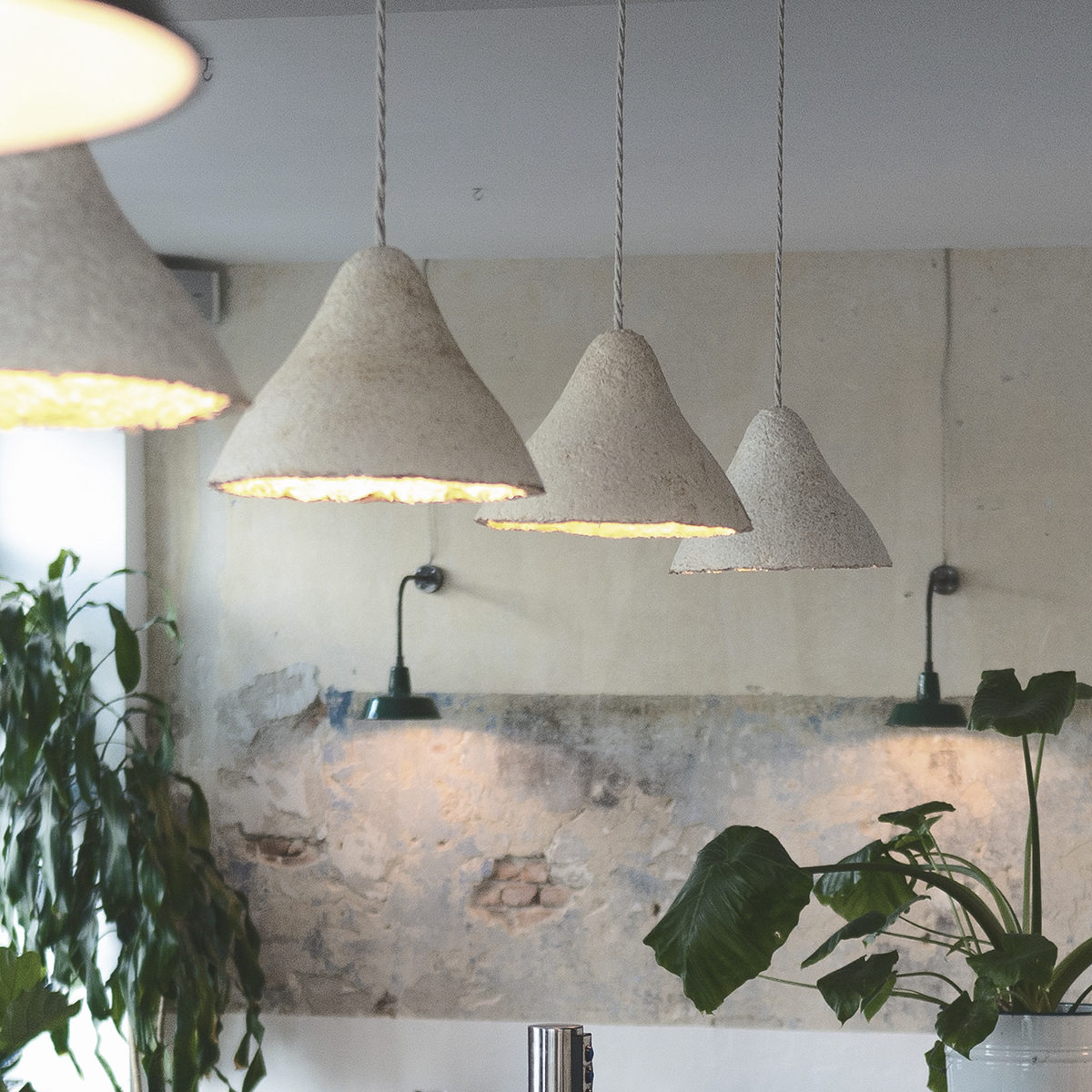 c
Do you want to see your project featured on WeVux? Feel free to send us an email at [email protected] to know more, or visit our About page