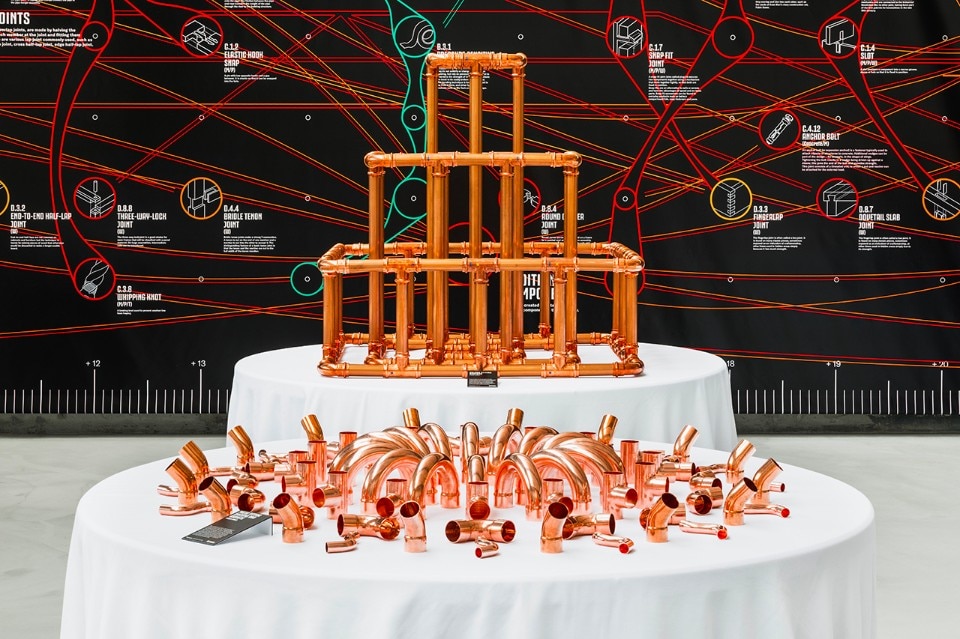 For Milan Design Week 2018, PlusDesign Gallery in collaboration with Juventus Football Club presented U-JOINTS, one of Fuorisalone's most interesting exhibition, that took place from 17 to 22 April at Via Archimede 26 in Milan. Exhibition design curated by Andrea Caputo and Anniina Koivu.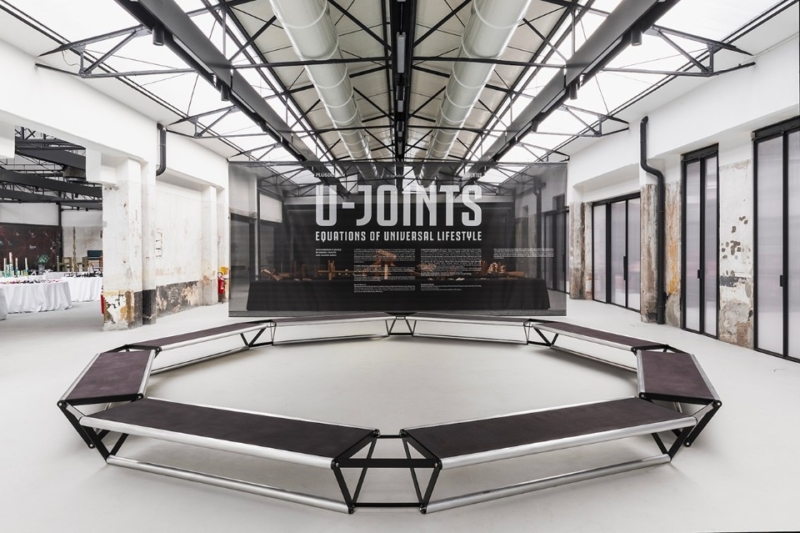 U-Joints is a group exhibition that explores the theme of connections in design by taking a look at the multifaceted world of joints. The exhibition features all kinds of joints, from the most common to the most innovative, as well as those that have had the greatest influence on contemporary design. The joint comes in every possible size and material: nanoscale or the size of a room; plastic, steel, carbon fibre, wood or wool. A joint might be ingeniously engineered or the result of garage tinkering. Truly multivalent, the joint is a fundamental element in almost any designed object, be it a bridge, a piece of furniture or an everyday product. It is the kind of detail that holds the world together. The theme has rarely been explored apart from specific usage, such as the world of Japanese joinery. U-Joints tries to deal with the concept of connection and its organization.
More than 50 contemporary designers and industry professionals display new products, prototypes and conceptual pieces – many especially conceived for the show. In addition, the exhibition features examples of some of the world's most ingeniously engineered joints; private collections of knots and fasteners; and masterpieces of traditional Japanese and Chinese wooden joinery. U-Joints features the work of 50 invited contemporary designers, design studios and research institutes, among them Ronan & Erwan Bouroullec, Francesco Faccin, Martino Gamper, Konstantin Grcic, Chris Kabel, Rio Kobayashi, Kohei Kojima, Ville Kokkonen, Max Lamb, Cecilie Manz, Enzo Mari, Alberto Meda, Jasper Morrison, Dirk Van der Kooij and many more.
Images by Delfino Sisto Legnani, Marco Cappelletti
(via domus)