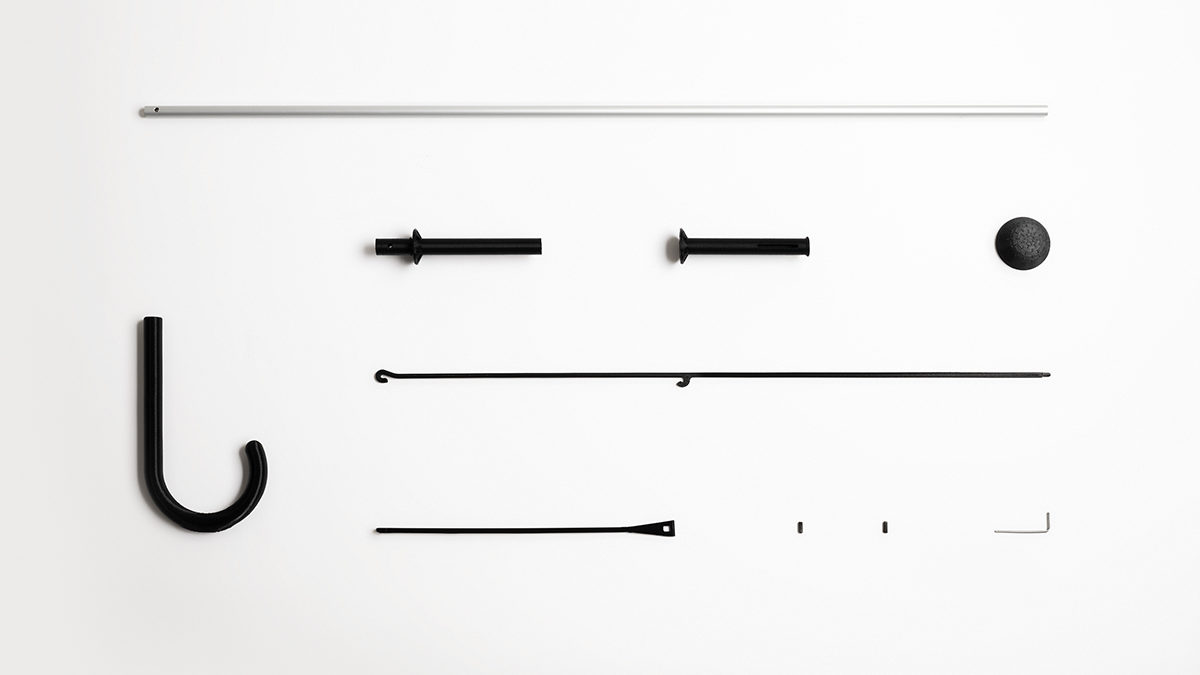 U211, POCODISEGNO. The umbrella designed to last
Pocodisegno is a young design studio founded by Gianluigi Frezzini and Fabrizio Gagliano. They believe that industrial design can be a tool to improve our society: not only from the point of view of needs and necessities but by developing projects that respond to contemporary themes, such as reparability, overproduction, production optimization… A concrete example of this responsible method is U211, an umbrella designed to last.
When we think about this typology of products, we can't help but count the number of umbrellas bought, and then broken, that have occurred in our life. As the studio reminds us, "we are so used to the fragility, the disposable nature of these objects, sold for little money on street corners, that it's normal to forget them when we leave a restaurant." But as designers, they saw the opportunity for a new solution that could respond to our contemporaneity.
c
c
They involved Ombrellificio Torinese, a historic workshop in Torino, to understand which elements could affect the durability of this product. The most fragile parts of the mechanism are the joints, which are often difficult to repair. A broken joint compromises the use of the whole umbrella, which becomes difficult to open and close. The end-user is therefore forced to buy a new one. Furthermore, to recycle an umbrella, efforts are required to separate the different materials, a difficult task especially for the use of glues.
Pocodisegno has therefore designed a mechanism with semi-open joints to replace only the damaged component while preserving the entire umbrella. To allow this, no permanent glues or fixings are used, but only two screws: one fixes the handle and one the entire mechanism. In this way, all components can be easily separated and replaced. The choice of materials, aluminum for the handle and PET-G for the mechanism, allows you to recycle all the damaged parts
U211 is not just the redesign of an umbrella, but the desire to be as coherent as possible with our contemporaneity. It's not just about design, but HOW we do it. If we think about the result then, we have another level of the project interpretation, that is to re-educate/rethink how we consume objects. In order to apply this method, Pocodisegno takes care of the entire product research and development process. From marketing to manufacturing, the studio asks the right experts at the right moment in the design process, working as one multidisciplinary team. Even the sale, which takes place through the project partners' distribution channels, plays an important role because it is a "certification" that the idea is adopted and spread, that is, that the product can enter our daily life.
U211 is just one of Pocodisegno's projects, I invite you to visit their website and their Instagram page to see their other works and learn more about their approach!
Photo by Federico Villa
c
C
Do you want to see your project featured on WeVux? Feel free to send us an email at [email protected] to know more, or visit our About page