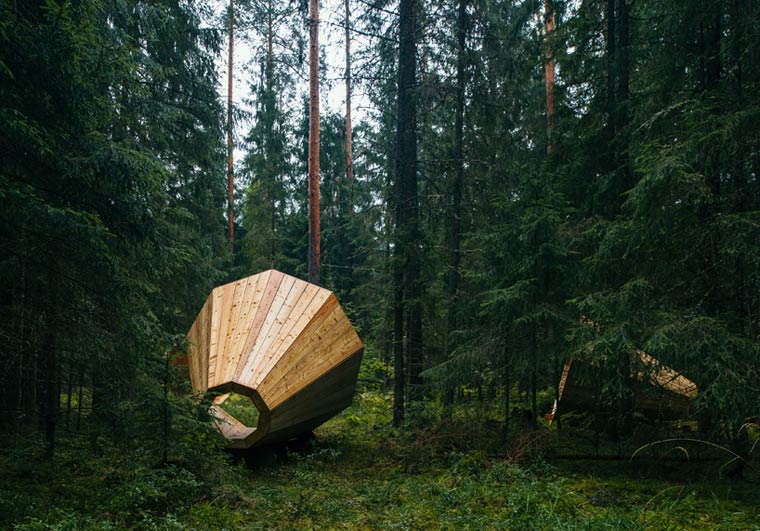 UNPLUGGHED KINGSIZE MEGAPHONES
An installation of three wooden megaphones built by a team of Estonian Academy of Arts interior architecture students has opened on the 18th of September for all forest dwellers for resting, contemplation and above all – listening to the sounds of nature and forests around them. Hannes Praks, who leads the Interior Architecture Department of the school, initiated the installation project. The three-metre diameter megaphones will operate as a "bandstand" for the forest around the installation, amplifying the sounds of nature. "We'll be placing the three megaphones at such a distance and at a suitable angle, so at the centre of the installation, sound feed from all three directions should create a unique merged surround sound effect" adds Praks. This is however not the only use for the installation, as it will double as a sitting and resting area, and can be used as a stage for small events.
More about the project here!