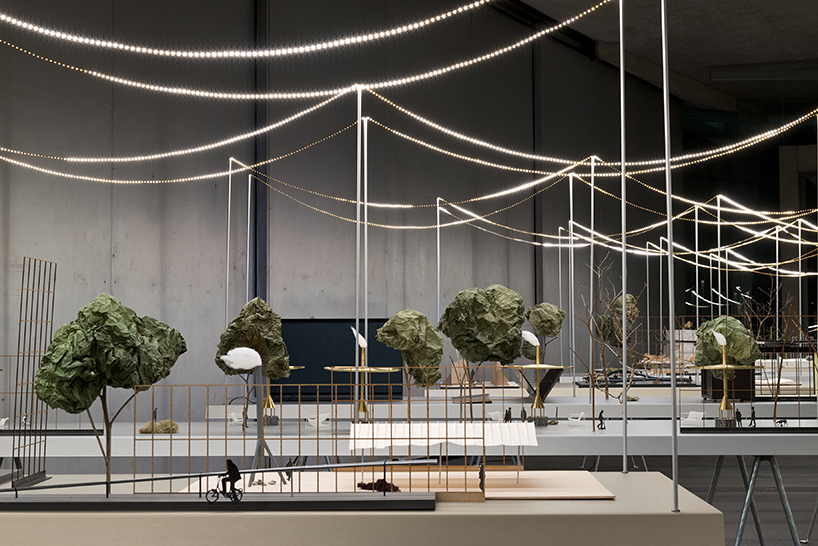 Ronan and Erwan Bouroullec bring 'Rêveries Urbaines' – Urban Dreams – at the Zaha Hadid-designed fire station at the Vitra Campus until january 22, 2017. The show was previously exhibited as part of a comprehensive retrospective of the studio's work.
The exhibition depicts a wide-range exploration of possible solutions for cities and concepts for urban development. The proposed ideas are presented as models and animations through which visitors can walk through, forming an immersive experience that offers a series of different scenarios, 'chapters' of a urban fiction. The show features Bouroullec's first projects on public spaces. Films and research models are arranged around fourteen proposals that re-invent motifs for urban spaces, such as vines, torches, parasols, fountains and kiosks. The installation refers to some of the ongoing projects the brothers are developing for several cities around the world, each with an aim to give a new sensibility to the spaces where we engage publicly, through the use of line, harmony and transparency. The scenarios take into account urban functions and the relationship between buildings — human considerations that would make the city a place of enchantment.
All Rights Reserved to Ronan and Erwan Bouroullec.
(via designboom)