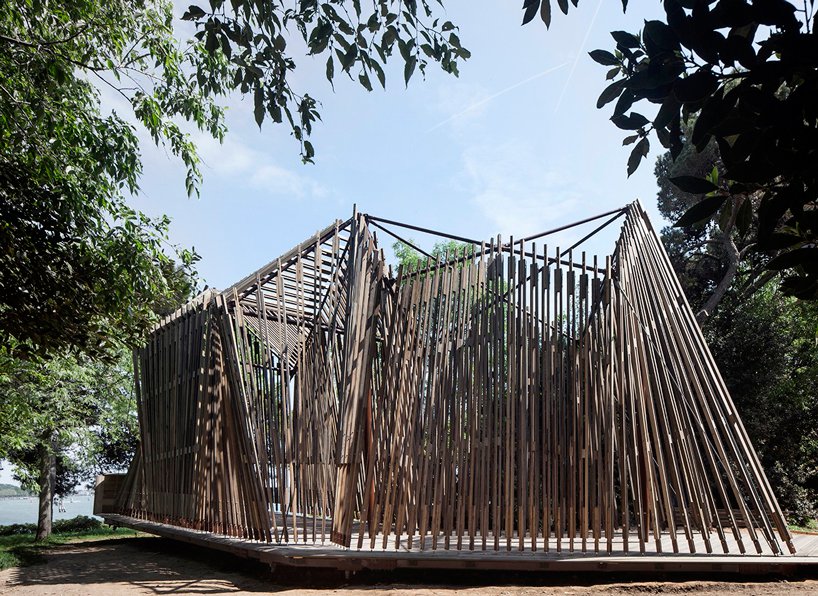 VATICAN CITY PAVILION _ Venice Architecture Biennale 2018
Vatican City made its debut at the Venice Architecture Biennale this year. Curated by architectural historian Francesco Dal Co and Micol Forti, the Holy See Pavilion will feature 10 chapels, designed by prolific architects from around the world – Norman Foster, Eduardo Souto de Moura, Teronobu Fujimori, Andrew Berman, Francesco Cellini, Javier Corvalán, Carla Juaçaba, Sean Godsell, Eva Prats and Ricardo Flores and Smiljan Radić. The buildings were constructed in a large wooded area on the island of San Giorgio Maggiore in Venice.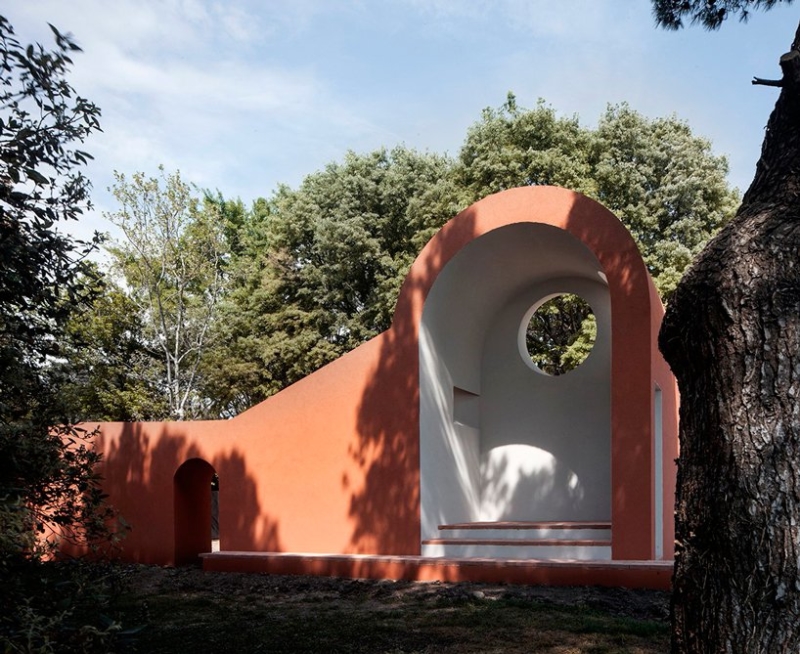 "The Holy See, which represents the Catholic Church in its entirety, makes its first entrance to the arena of the Biennale di Architettura di Venezia," reads a statement from the Vatican's Pontifical Council for Culture. "It does so landing in the lagoon on the splendid island of San Giorgio, penetrating a woodland oasis not with graphic representations or models, but with a veritable sequence of chapels."
The Vatican pavilion approached the theme of the chapel as a place for orientation, encounter, mediation and salutation, the contemporary chapels are all designed to question the meaning of this space in the 21st century. They join the 130 churches that already exist across Venice's islands.
In an interview with Dezeen, Norman Foster said the Vatican City should be congratulated for its debut biennale contribution – instead of curating a traditional exhibition, it commissioned 10 architects to design and build contemporary chapels. "I think it's a very noble initiative and I think they should be congratulated," he said. "I think it's terrific, I think it has to be welcomed… Architecture needs patrons, so if the Vatican is a patron and encourages architects from around the world to select a site and to create a space for contemplation… I think it is exactly what architecture needs and what architects need – encouragement and patronage."
The Holy See Pavilion is one of 63 national pavilions at this year's Venice Architecture Biennale, which continues until 25 November 2018.