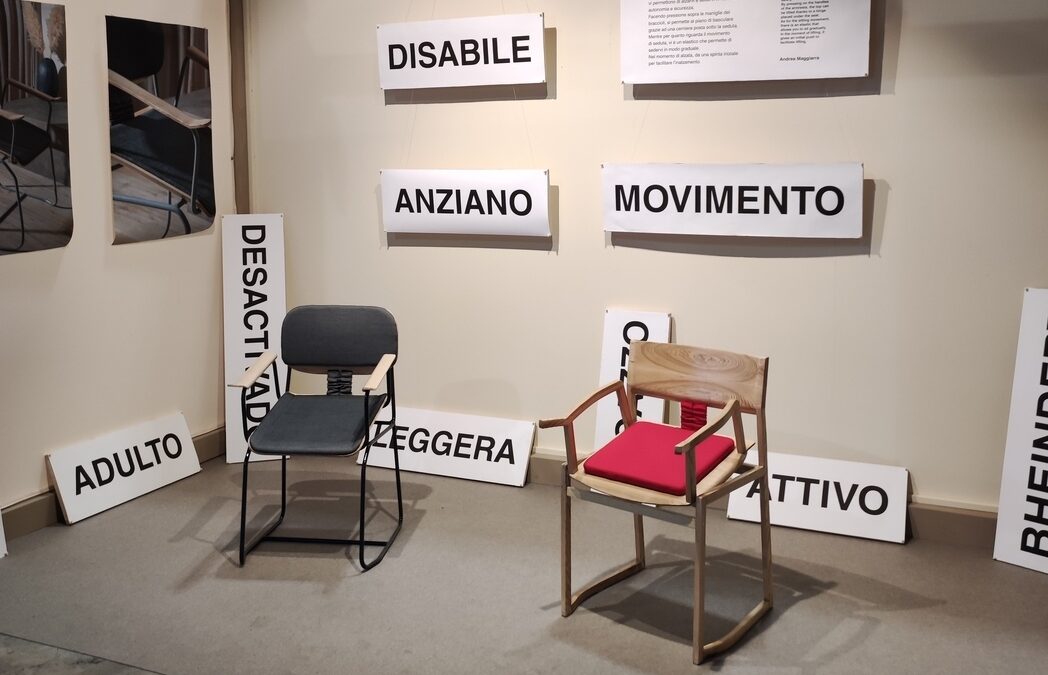 VICTORY and CINZIA, designed by Andrea Maggiarra
Andrea Maggiarra is a young industrial designer who presented his first products at the SaloneSatellite 2022: Victory and Cinzia, two chairs designed for those who have difficulty getting up and sitting down independently.
Victory, patented by the designer, weighs about 6kg and the mechanism that facilitates the action of sitting down consists of a tilting top that rotates thanks to two hinges placed under the seat. Through an initial push, the armrests allow the top to raise gradually, helping the movement in an almost natural way. Cinzia, on the other hand, has the tilting seat surface connected to the armrests. We asked Andrea a few questions to better understand how these chairs were born.
c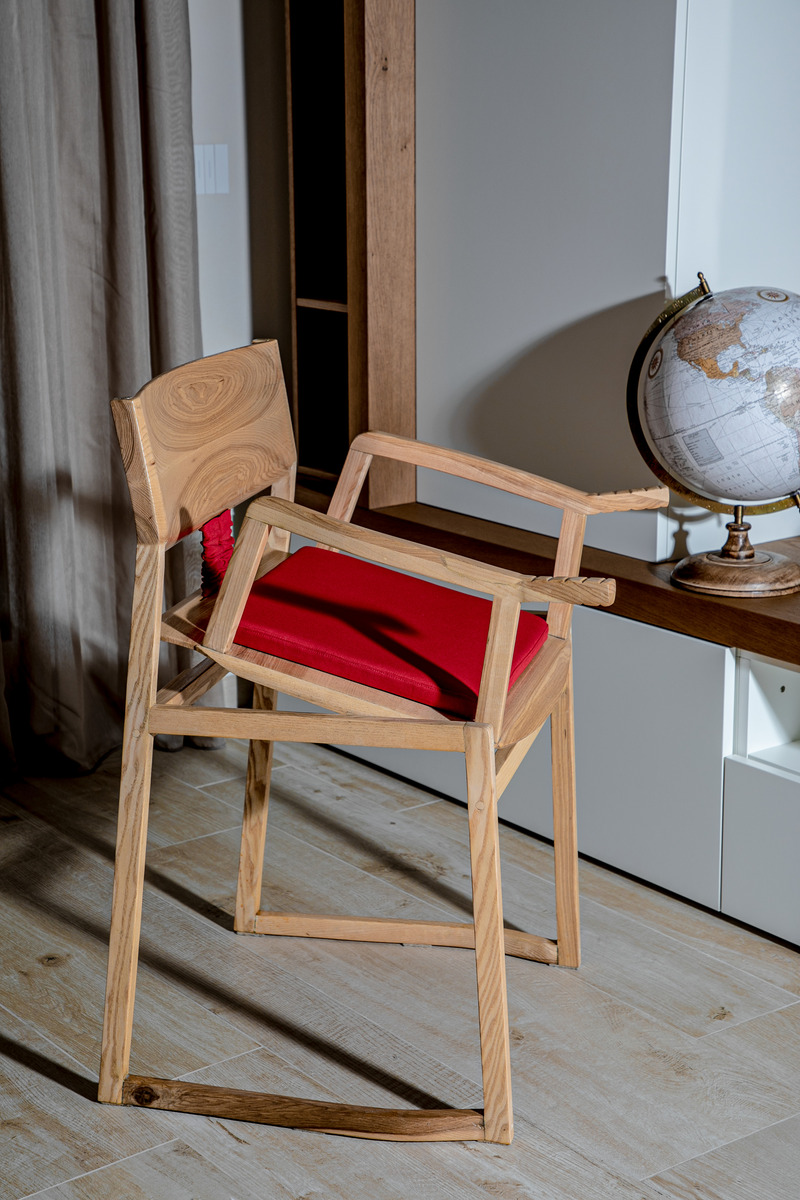 c
What is the path that led you to the world of Design?
Since I was a child I've had a passion for creating games with pots, plants, constructions, using my imagination. Growing up, I started designing cars, in my own way, and I already dreamed of being a designer… it allows you to create, imagine, be curious, design products that make people happy or that can help, trying to guarantee a better life.
c
Victory and Cinzia are two projects created with a Design for All approach. As an industrial designer, will you continue to design products that meet these principles?
When I graduated, I set myself a goal, to help others with my objects. With these two products I want to help those people that have the same problem as my grandfather. Before Cinzia and Victory I was designing a tool to help people who have problems with their hands, but unfortunately, at the moment, is a project beyond my abilities.
c
Always talking about help and support, let's broaden our view. Are Victory and Cinzia sustainable products?
As for Cinzia, its components are joined by screws and bolts, this means that every single part of the product can be disassembled and replaced during its use and at the end of its life cycle, thus avoiding unnecessary waste.
c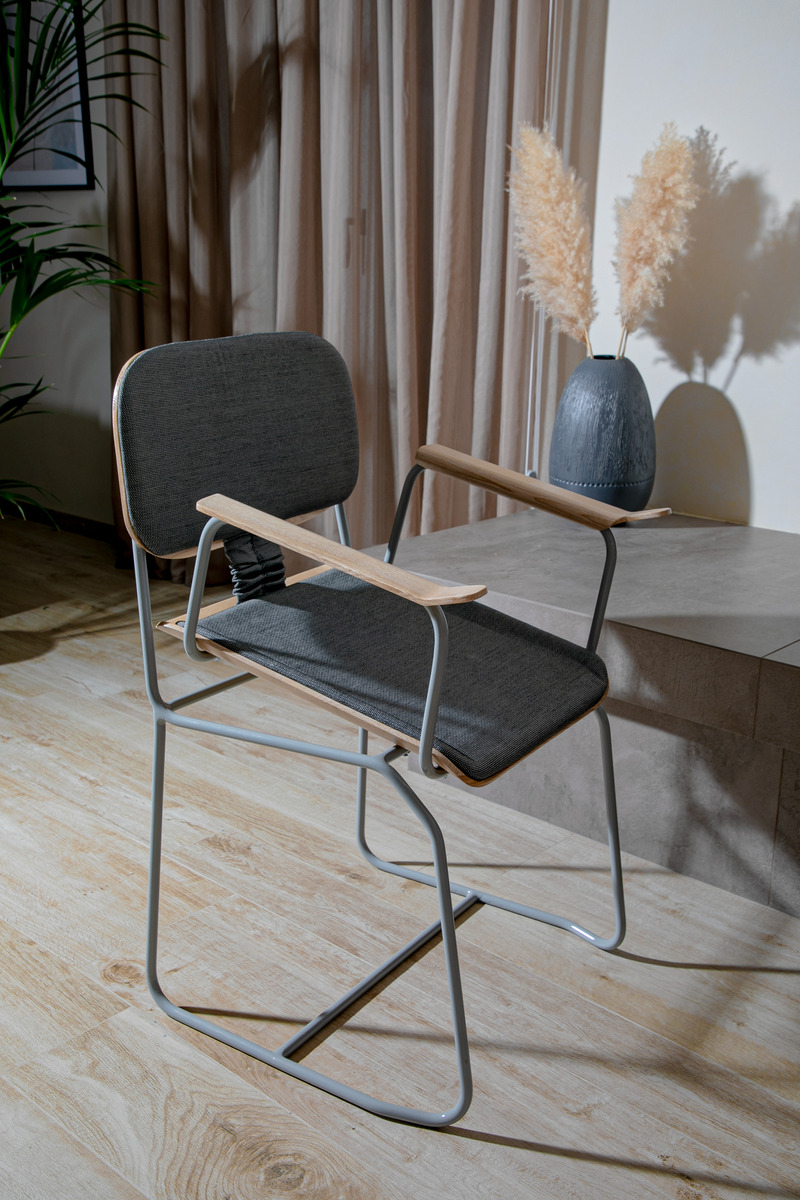 c
Why did you create Cinzia and Victory?
Cinzia and Victory were created to help people who have the same problem as my grandfather: for him it was very difficult to get up from the chair, especially from the armchair. When I helped him, I studied his movements and when I had the opportunity to design an object I designed Victory.
c
Why should we produce another chair?
Cinzia and Victory are not simple chairs: they help the patient getting up and sitting down, with the strength of the arms and allow greater autonomy in these small daily actions.
c
What are you currently working on?
I'm currently working on a table reusing brake cables from abandoned bicycles on the streets, a problem in many cities. In the meantime, I am designing an armchair with the Cinzia and Victory mechanism, a bookcase with brake cables and a lamp. Once the table and armchair are finished, I'd like to start working for a studio that allows me to learn new things every day, to grow and to bring all the experience I will acquire back into my products.
c
Cinzia and Victory are two functional products created with a Design for All approach. A clever research idea that still needs to be contextualized and developed in line with the principles of contemporary design.
c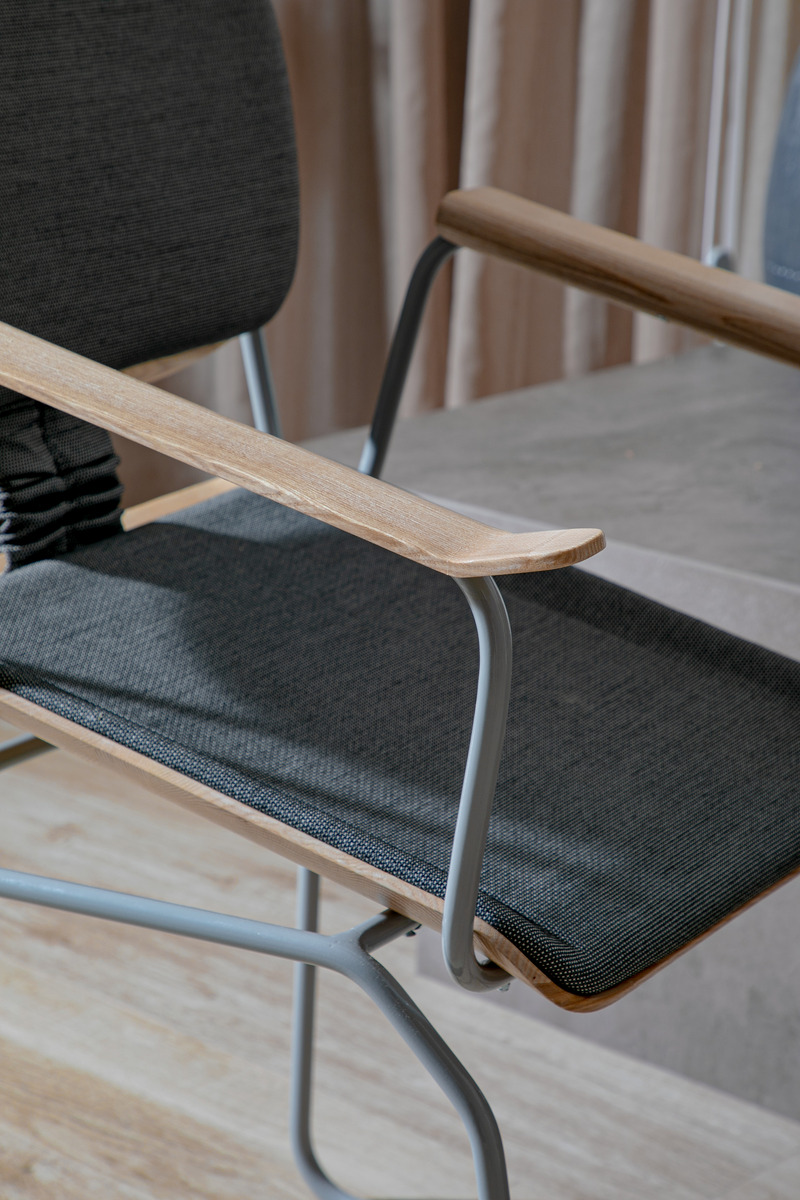 c
Do you want to see your project featured on WeVux? Feel free to send us an email at [email protected] to know more, or visit our About page