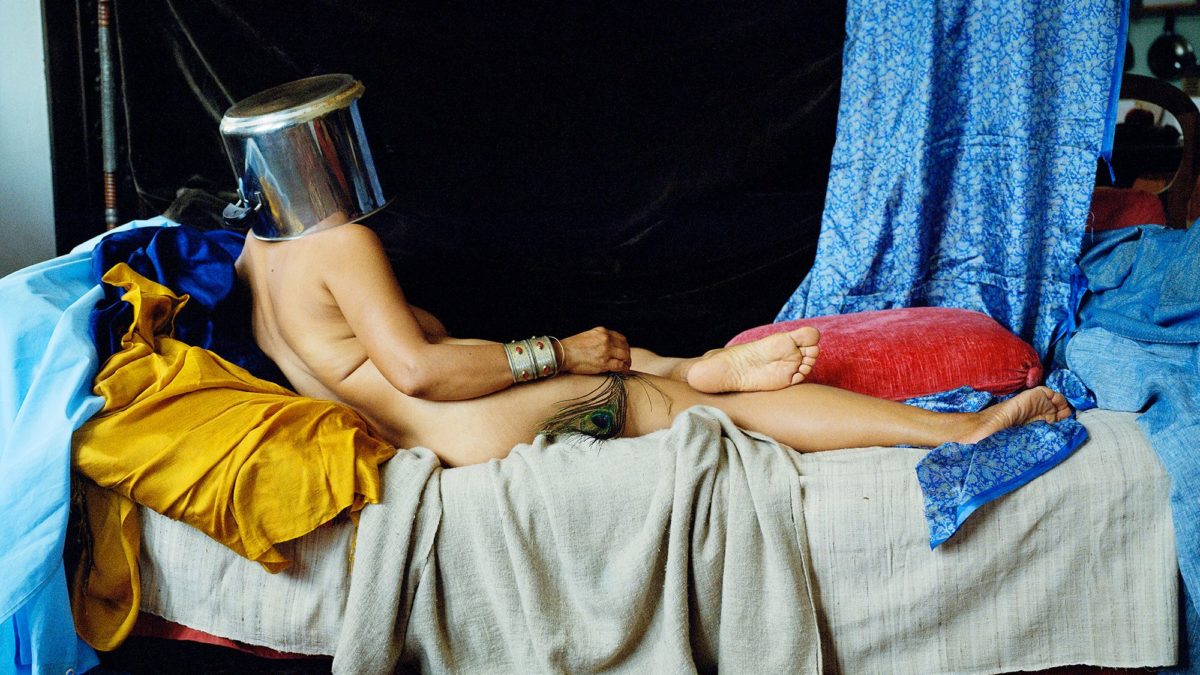 VILLA ARGENTINA_ARUNÀ CANEVASCINI
When she was only one year old, Arunà moved to a small village in Switzerland with her Swiss father and her mother, an Iranian artist. As a foreigner, she felt that people did not use to interact with strangers and also her mom, as foreigner and artist, was an unusual character for the local people. During her childhood, she was used to visit her classmates' houses and she was always perceiving the sensation of impersonal and cold places.
Arunà has always been connected between the two countries, Switzerland and Iran – the first as the place where she lived and the second as the one where she comes from. Through her works she tries to capture traces of her origins and she aims to deconstruct the sexist and stereotyped representations of woman in the nineteenth-century paintings from the "Western world".
With this project, Villa Argentina, she deals with conceptual themes such as emancipation and especially "what it means to be a woman". Her work is the genuine result of all these questions that she asks herself. She used private spaces, objects, interior scenes to create a parallel universe within the domestic realm, to question what we normally deem banal and ordinary. The house is often seen as a barricade for women's existence while in this project it's actually shown as an emblematic photographic set: a beautiful and emancipated portrait of what women are in today's reality. With this brave project, Villa Argentina, she hopes to provoke reactions, inspiring to reflect on some stereotypes sadly anchored to our societies.  See more here
All Rights Reserved to Arunà Canevascini