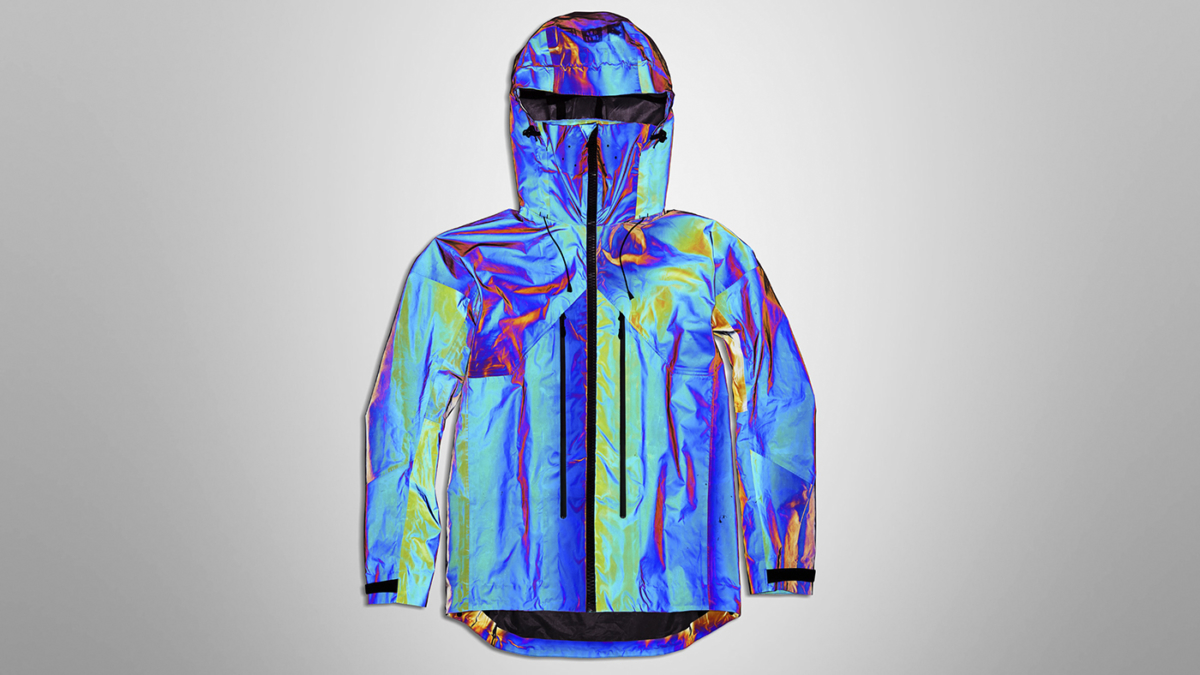 Vollebak is a three year old start-up, founded by twin brothers, designers and athletes Nick and Steve Tidball.
The brand wants to build the future of clothing. At the end of the 2018, the Solar Charged Jacket won Time Magazine's Best Inventions of 2018, to go with Wired's Gear of the Year and a win at Fast Company's Innovation by Design awards. They reinvented the hoodie to make it work more like an isolation tank, which landed it its own spot on The Tonight Show. And they build clothing with the same ceramic technology used on the International Space Station to handle micro-meteoroid strikes.
They also created the Black Squid Jacket, that focuses on replicating the elements of squid skin that make it hyper-visible. The particular iridescent colour depends on the angle from which it is seen, so each viewer will experience different patterns and colours. The Black Squid Jacket is also fully waterproof and windproof and is designed to be used in harsh conditions, where it makes the wearer highly visible in bright light. It includes waterproof zips with an integrated "storm flap" behind to prevent water leaking in, two waterproof front pockets, and an internal zipped phone pocket with headphone loops. The collar is lined with merino wool to be comfortable next to the nose and mouth.
With the launch of the first ever Graphene Jacket, Vollebak took its first steps towards its end goal of creating bionic clothing while building the future. Their innovative projects are designed with new production methods, or entirely new materials. Visit Vollebak to know more about the brand!
V
All Rights reserved to Vollebak