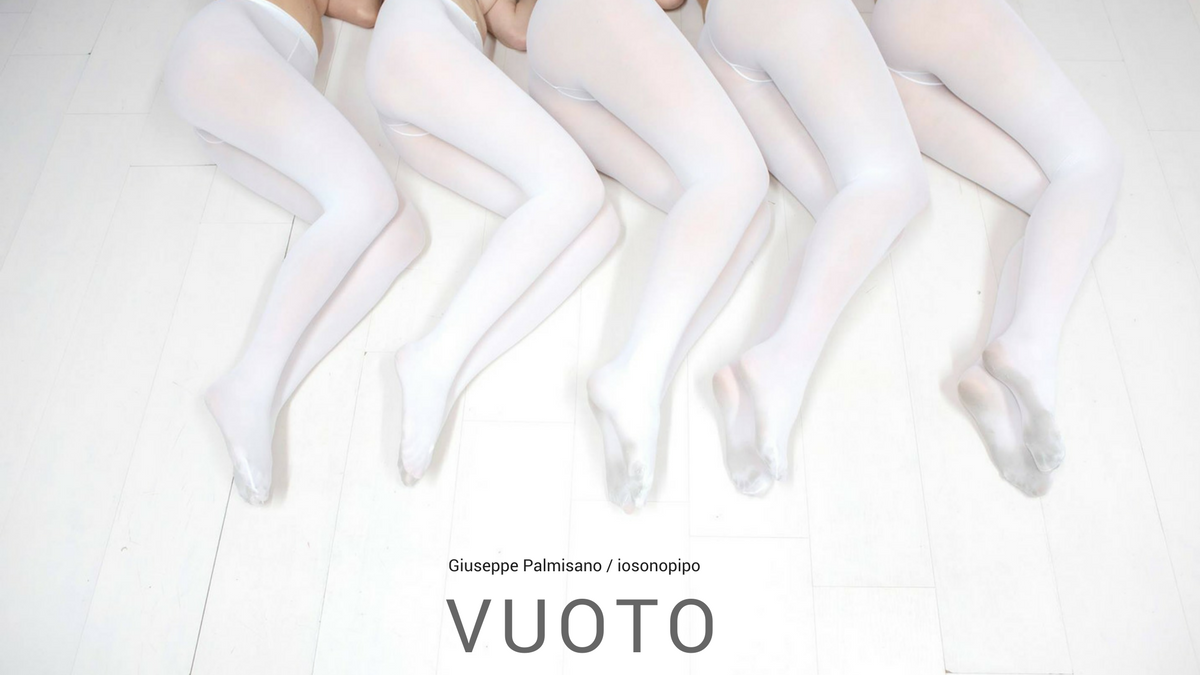 Iosonopipo, aka G. Palmisano – previously on WeVux – brings another project to the attention of the public: after exhibitions and workshops (here), a public call for 300 women is the principle of his new experience, VUOTO. Inspired by the existential condition of his 27th year, he wrote "[…] It seemed like there was nothing around me. Everything was there, but getting old the senses are less vibrant. There was also the need to describe that feeling, which was absence and loneliness, to try to understand something and to counteract it."

Dedicated to artist Jannis Kounellis and photographer Ren Hang, who disappeared at the beginning of 2017, VUOTO by Giuseppe Palmisano will be on stage next June 25 at the Centro Arti Visive Pescheria di Pesaro – where Kounellis did one of his latest exhibitions. The aim is to gather 300 women to photograph them together, dressed only in a pair of pastel socks – in line with the aesthetics that distinguishes him and made him famous.
If you want to participate (and you are a girl), there are no age limits, you just need to connect to the platform www.vuo.to.it and register. Two auctions will be launched, along with the call: one to collectors, to award the official VUOTO photography, taken in Analog and produced in one single copy. The second one will instead award video and photo materials that can be used to create a related editorial product.
Visit the official page www.vuo.to.it to know more!
All Rights Reserved to G. Palmisano and WeVux
Please seek permission before using