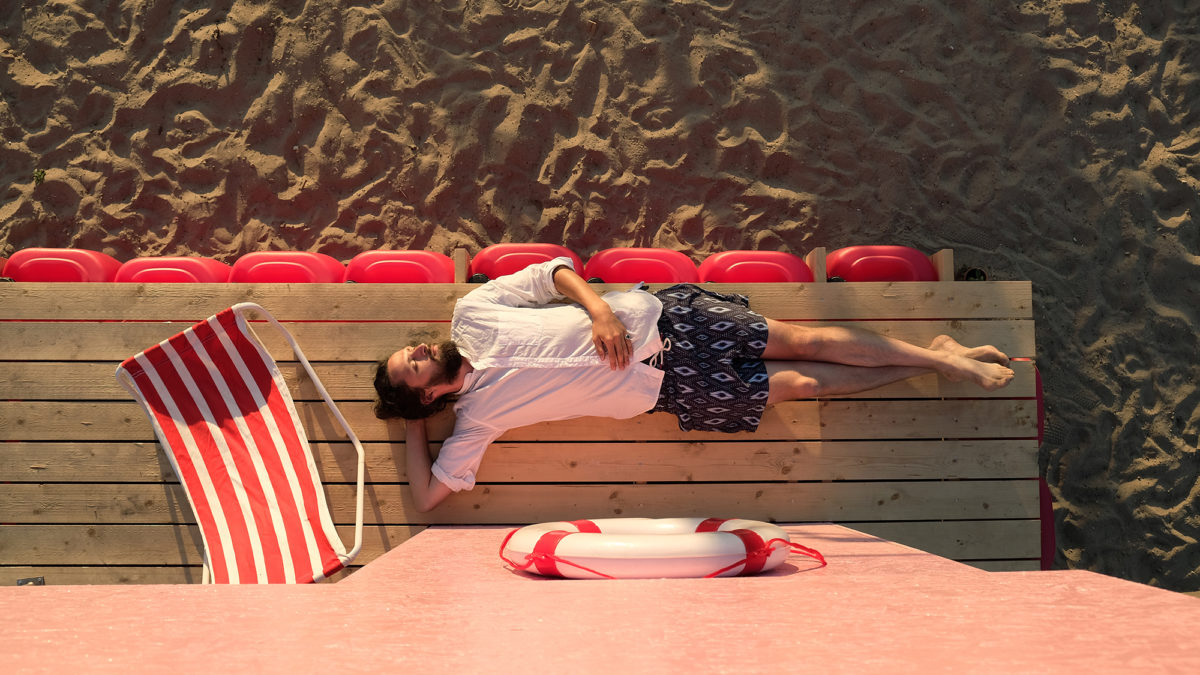 Stefanie Rittler and Sascha Henken studied together at Burg Giebichenstein Kunsthochschule Halle and have always provided each other with advice. Currently, Sascha works from Leipzig, designing public spaces and sustainable products, while Stefanie is a social designer and carpenter based in Berlin. Waiting for Water is their first enterprise as a duo.
Waiting for Water is a provocative project conceived for this year's edition of Urban Campsite Amsterdam. Every couple of years the organizers invite artists and designers to come up with temporary installations for the event, which guests can book via AirBnb to spend the night in. In 2017 the campsite takes place at Amsterdam Science Park under the theme "The Art of Tech-Living". Sascha and Stefanie propose an humoristic approach to climate change: "Through utopian eyes the future looks brighter than we think. The water level is constantly rising, but are we prepared? Should we wait or change something?".
In the shape of a pink periscope – traditionally, an apparatus present in submarines that allows the observer to see further, things which otherwise would be out of sight – the installation rests on empty water vessels, suggesting that it's ready to set sail at any moment if necessary.
The Urban Campsite Amsterdam is open to visitors during the day, until September 1st 2017.
Check other works by Stefanie Rittler at her website!
Check other works by Sascha Henken at his website!
See other projects for the Urban Campsite Amsterdam at their website!
Pictures courtesy of the designers.
All rights reserved to Stefanie Rittler & Sascha Henken.