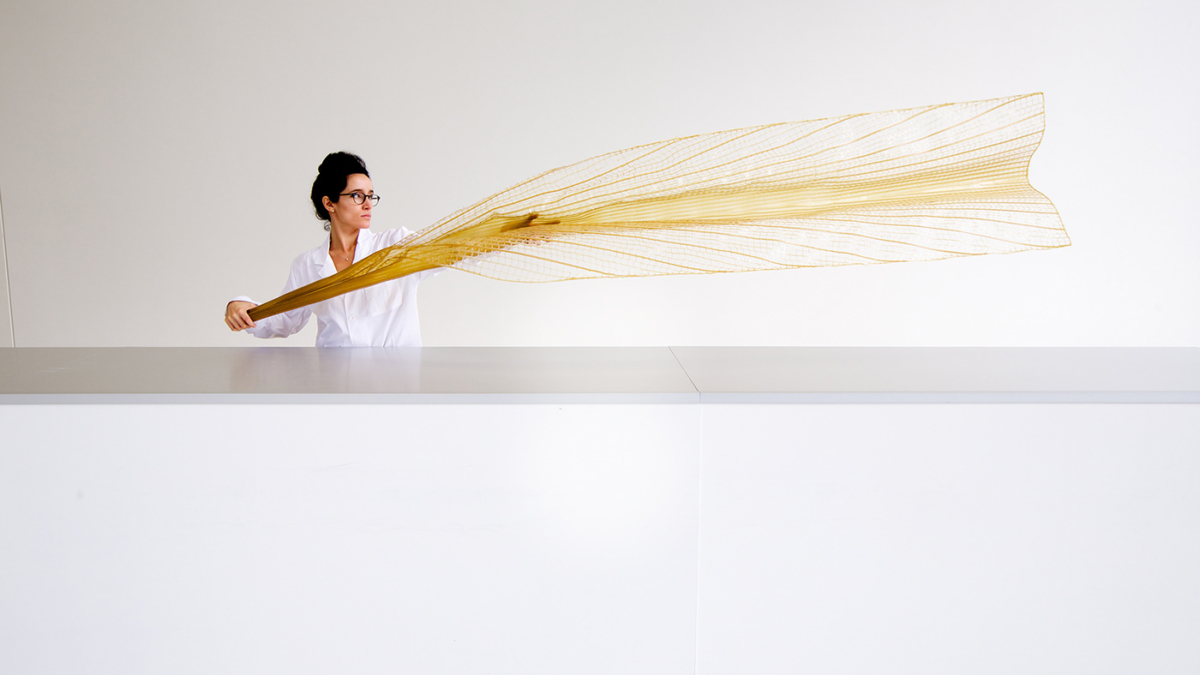 WATER-BASED DIGITAL FABRICATION
Neri Oxman (Haifa 1976) is an American Israeli architect, designer, and professor at the MIT Media Lab, where she leads the Mediated Matter Research group. She is known for combining design with biology, computing and engineering; she also coined the term "material ecology" to define her work.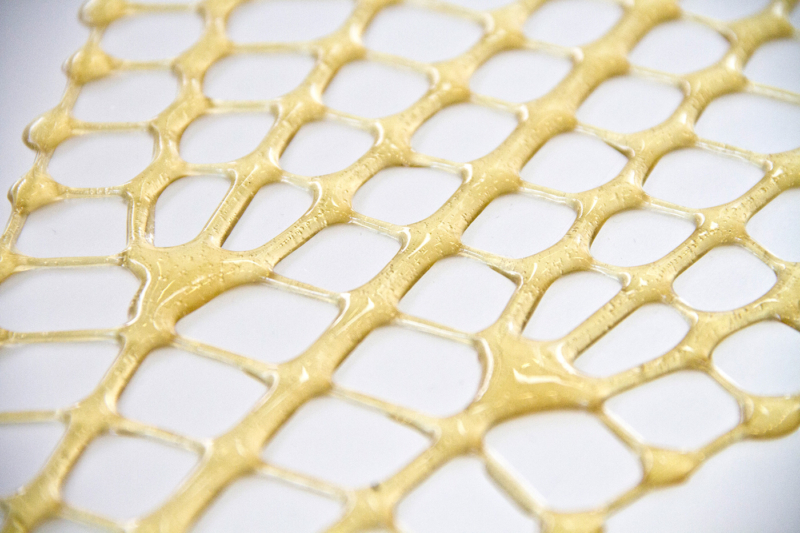 Water-Based Digital Fabrication is a project in which the group explore the role of water in biological construction. "Water-based Digital Fabrication Platform offers a new perspective on water-based manufacturing combining an age-old crustacean-derived material with robotic fabrication and synthetic biology to form constructs that utilize graded material properties for hydration-guided self-assembly."
Water exists throughout nature and biological materials and only about 9% of plastic waste generated in the US is recyclable. Researchers decided to build a water-based platform where a multi-nozzle extrusion system is designed to deposit biodegradable composites tailored for 3-D printing. The use of the platform dramatically reduces the need for other energy fabrication sources. Applications of these composites include the fabrication of recyclable products or architectural components such as tent structures. Here, the Material Ecology approach is fully demonstrated and, ethically, it can represent the accomplishment of the ancient biblical verse "from Earth to Earth, from water to water".
All Rights reserved to Neri Oxman and Mediated Matter Group at the MIT Media Lab