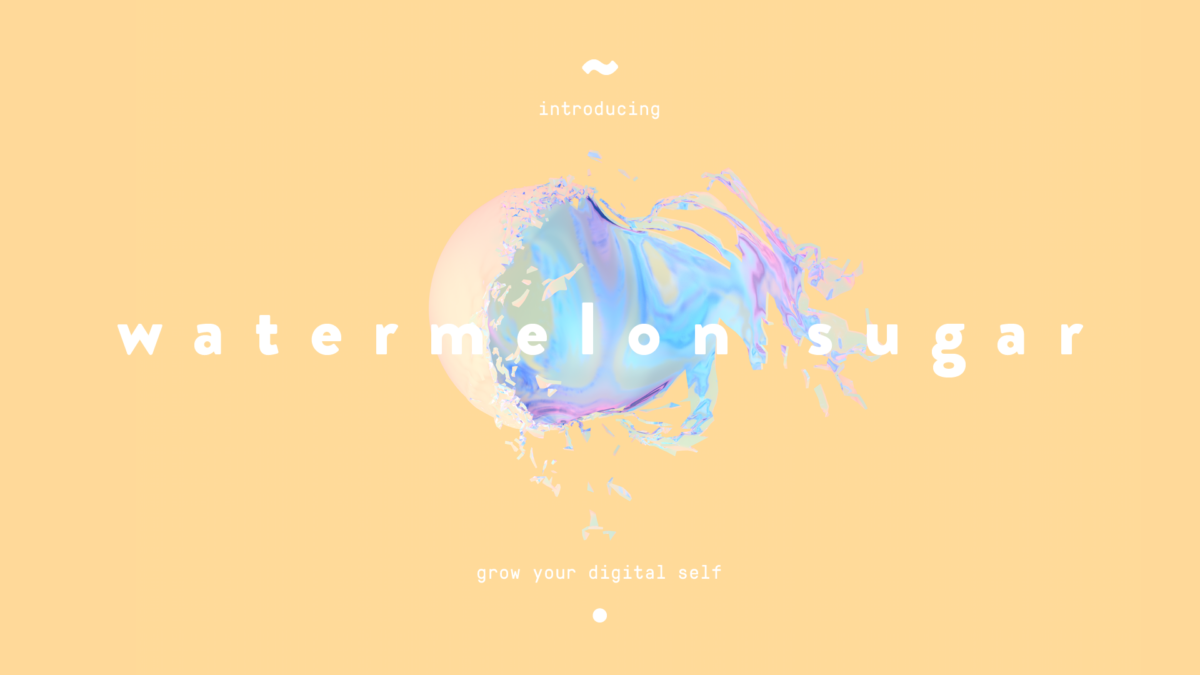 Pamm Hong is a talented designer and visual artist currently based in East London, Berlin and Singapore. She explores human-centered innovation with art and technology through the use of digital concepts and installations. Her master degree project at Central Saint Martins College of Art and Design is Watermelon Sugar, a speculative tool for the future of the internet that deals with big data and data visualisation.
"As we move further into the Digital Age, the amount of data feedback we as users provide, will ultimately create hyper-personalised algorithms that will channel our consumptions in favour of corporations…", this tool will provide us an insight into our online consumption, mediating our relationship with data in an easier and safer way. Like a Tamagotchi for analytics, it will reflect our browser history as a digital organism. This engagement will help users to understand better online consumption, internet resources and will empower their role as digital citizens. It's based on a surrealist fiction by Richard Brautigan, its poetic narrative inspires new visual interpretations and interactions that incite our imaginations for data visualisation.
All Content By Pamm Hong CC-BY-ND
Please seek permission before using
.