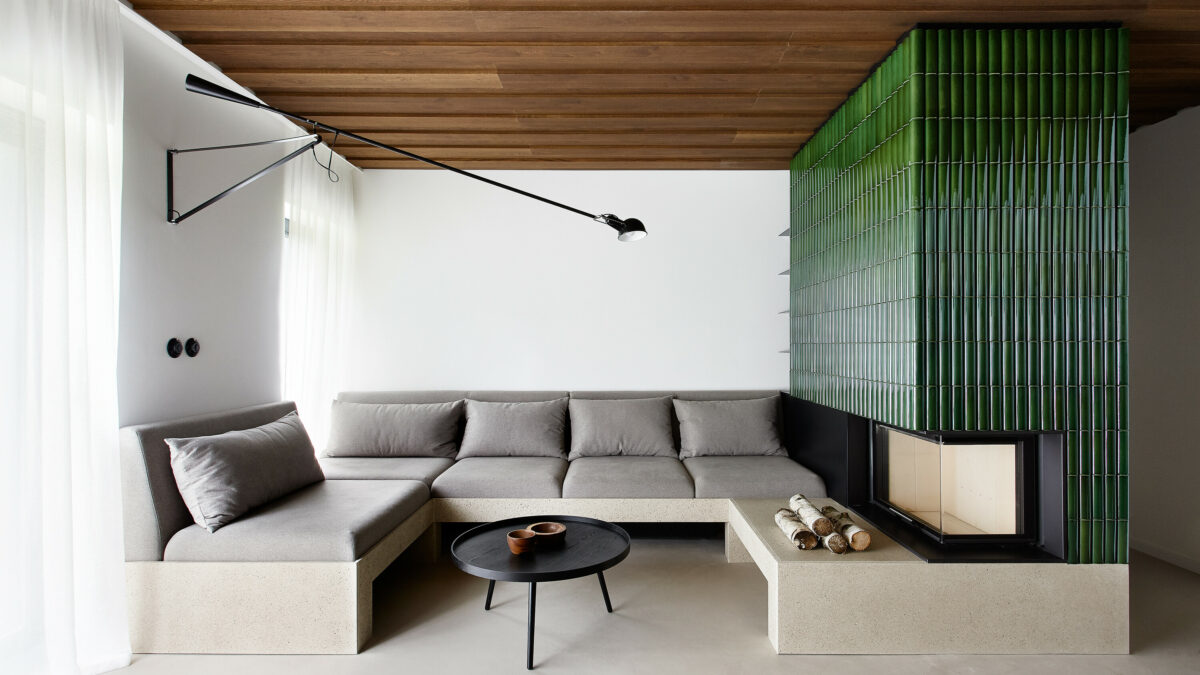 WEEKEND APARTMENT in the Jizera Mountains
This "weekend apartment" in Jizera is one of the recent projects of the studio founded by Markéta Bromová. Opened in 2010, the practice tries not to impose a style, but to study the interiors each time to enrich and experiment. The apartment is located on the ground floor of a new house in the Jizera mountains.
The apartment is accessed from the second floor, through a small hallway that connects to a double staircase. At the end, the apartment space with a long corridor; the doors lead to individual bedrooms, a bathroom and a separate toilet. The corridor also divides the apartment into two functional areas: technical systems (bathrooms, toilets, sauna, kitchen) and living areas (bedrooms and living rooms).
c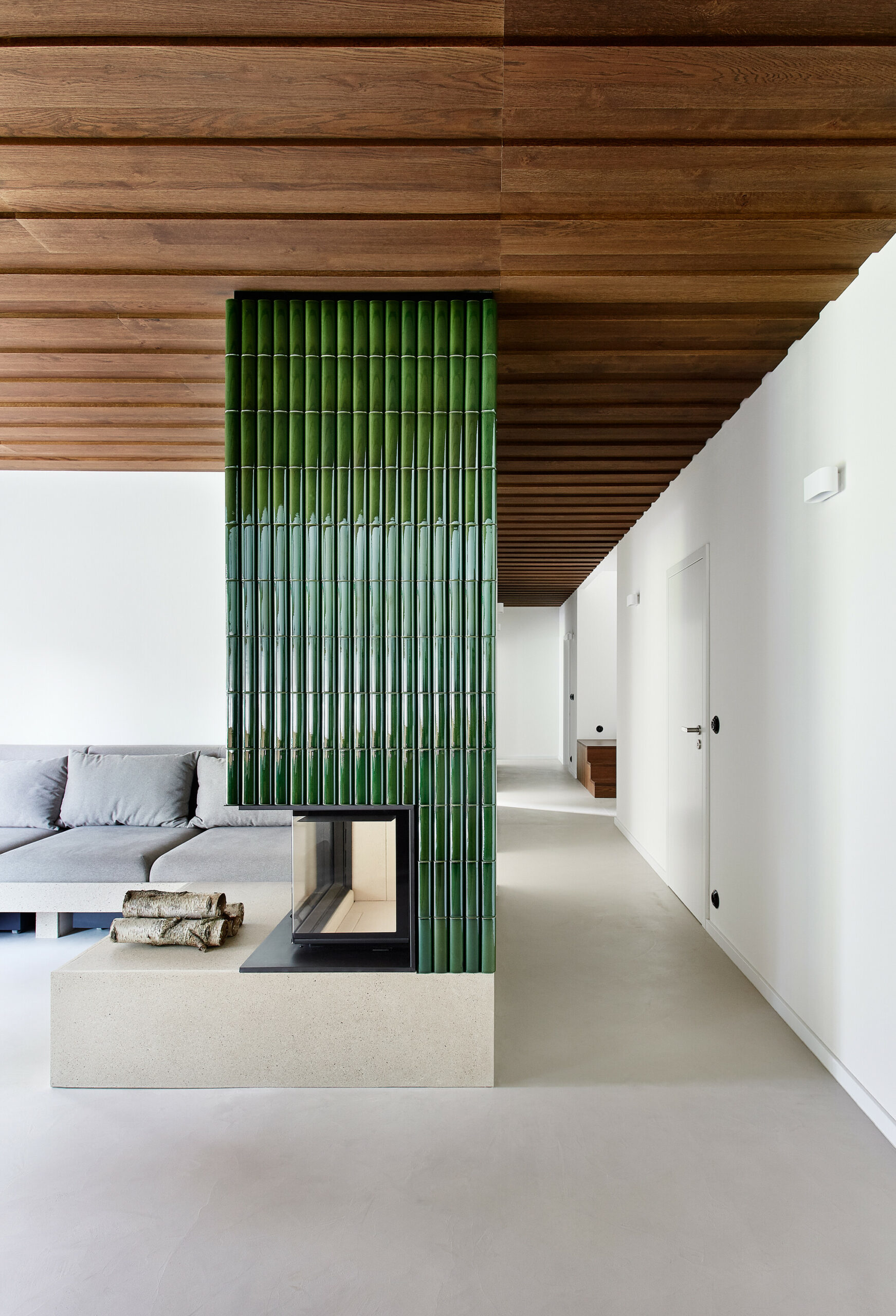 c
At the end of the hallway is the main area where the fireplace is the protagonist. Next to it, a U-shaped seat fits between the green volume and the walls, in front of the dining table and the bench. This one continues the elegant line of the wooden kitchen.
The main concept of the weekend apartment design consists of two opposing and complementary principles: the concrete floor throughout the apartment together with the historical character of the rustic interiors, typical of country houses. Material solutions and workmanship – the ceilings of the main space, the kitchen, the built-in wardrobes and the fireplace – recall traditional solutions, but with modern aesthetics and maintenance needs.
Visit Markéta Bromová website to know more about the project and follo her studio on Instagram!
Photography by Veronika Raffajová
c