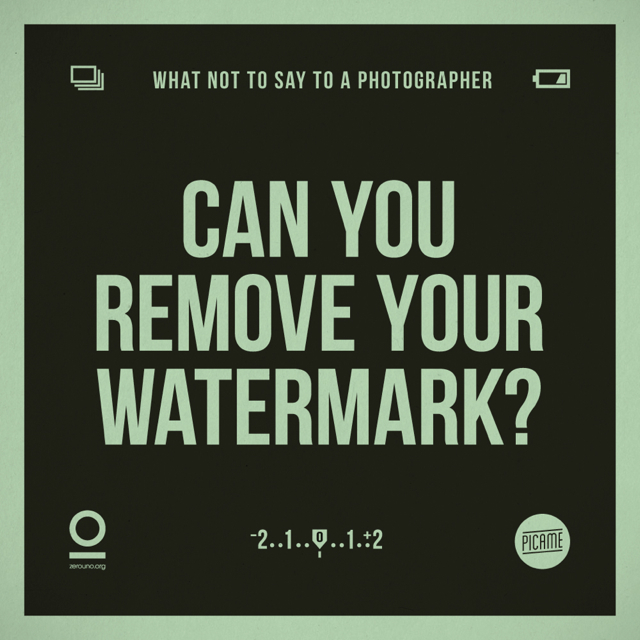 WHAT NOT TO SAY TO A PHOTOGRAPHER
Una serie di 15 illustrazioni che raccolgono le frasi più geniali ed irritanti che un fotografo possa sentirsi dire. Il progetto è ad opera di Luca Masini in collaborazione con Picame.
Per conoscere altri progetti di Luca visitate il suo ZeroUno Design o la sua pagina Facebook!
All Rights Reserved to Luca Masini and Picame