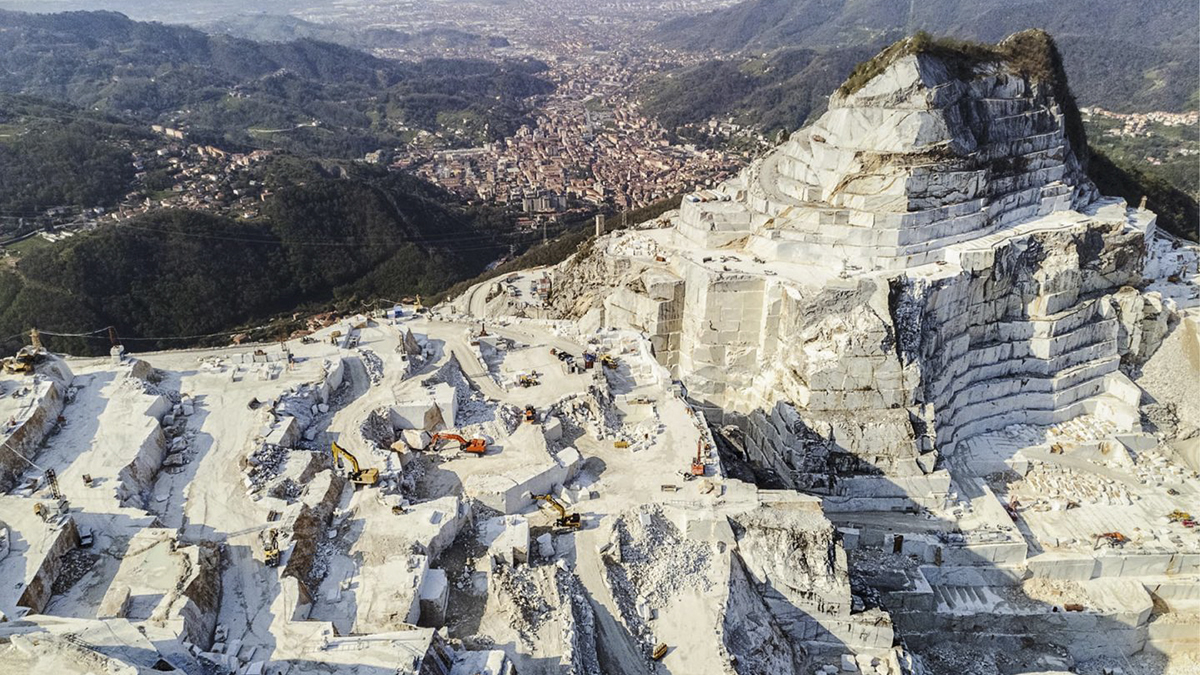 WHITE GOLD_ Luca Locatelli
Italian photographer Luca Locatelli defines himself as a Multimedia Visual Story teller, interested in the interaction between people, science, technology and the bizarre consequences on the environment. He collaborates with magazine and digital platforms such as The New York Times Magazine, The New Yorker, Bloomberg Business-Week, Wired,  and National Geographic, among others. One of his latest series is shot traveled to the Apuan Alps, in Italy's most marble-rich area – "the abundance is surreal".
"Hundreds of quarries have operated there since the days of ancient Rome and Michelangelo sculptured most of his statues from this stone. Now the trade is booming due to the demand in Saudi Arabia and other gulf states. The photographs of this area's majestic quarries reveal their own isolated world: beautiful, bizarre and severe."
Visit Luca's website for more visual stories!
All Rights Reserved to Luca Locatelli