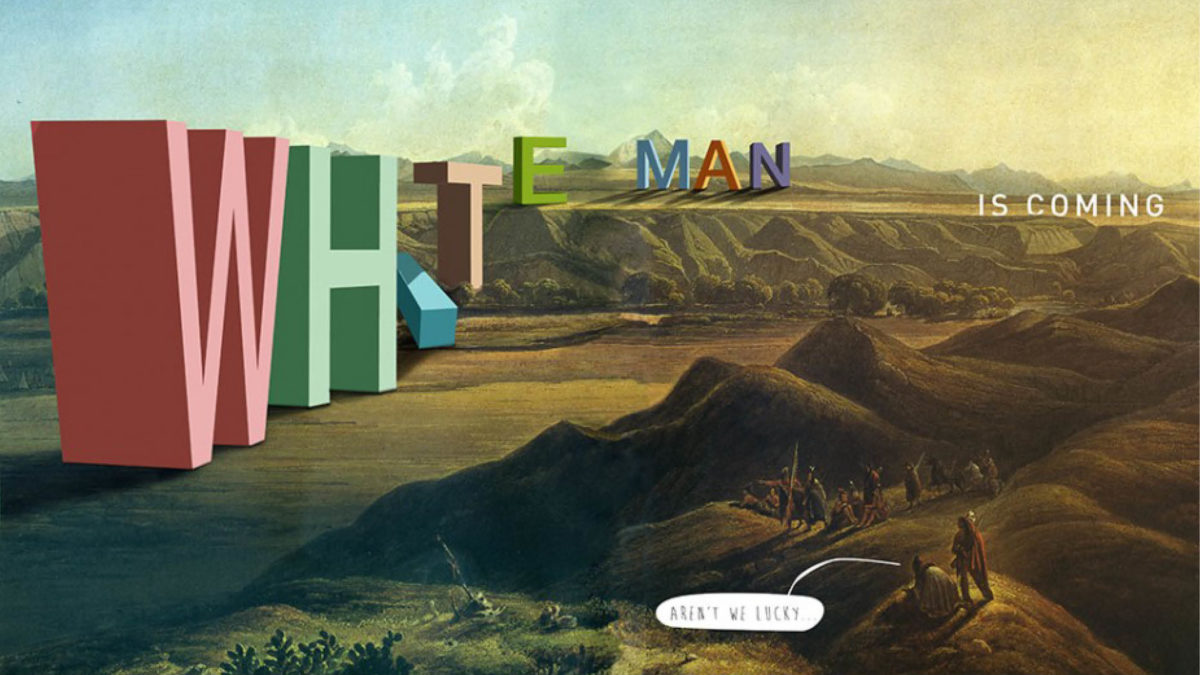 WHITE MAN IS COMING – PHILIPPE DEBONGNIE
Philippe Debongnie is a Belgian illustrator that lives and works in Brussels. He teaches Art and Graphic Design in two different schools in Brussels (Saint-Luc and IHECS). When he doesn't teach, he draws and paints modifying digitally in Photoshop his works. Now he has two ongoing projects which can describe the main body of his artworks.
The "Family Album" collection was inspired by the discovery of an old photograph album in his parents attic. He found the starting point by observing the photos: these images were full of truth, they represented memories of an era in which taking a photo was a significant event. People in those images are still, they are there. They seem to want to talk to us. Adding colors and mixing the images with animal heads is the aim to express something about the diversity of the human family, not only physically but also regarding tastes, values and principles. It's a celebration of differences, both in humans and nature.
For his other project "Typography Landscapes" Debongnie works with old paintings and engravings, placing huge words and phases within the scenes. The text becomes part of the image and expresses the artist's personal views of the world or thinking.
All Rights reserved to Philippe Debongnie