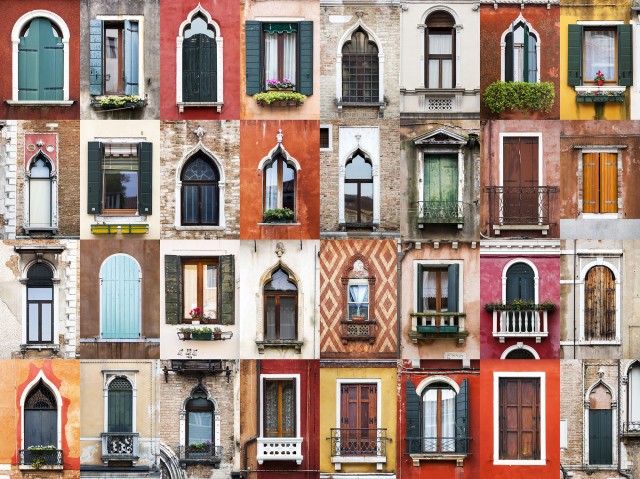 André Vicente Gonçalves is a Portuguese photographer, he started his academic journey studying Computer Science in the University of Évora, then he went to the University of Trento, Italy, to study abroad for one year. During that time, he realized that computers where not what he likes the most and he decided to change his route. He applied for a Photography Bachelor's Degree in the Lusophone University of Humanities and Technologies, which he has recently finished with honors. With this decision, he learned something really important: "Choose a job you love and you will never have to work a day in your life" (Confucius).
Windows of the World is a series he made in which he presents the cities he visits focusing on the windows of houses. As a collector, he gathered all the clichés of the structures that make the charm of a city by clearing the uniqueness of their shapes and colors. Burano, Ericeira, Guimaraes, Porto, Trento, Venice, Lisbon are some of the cities. Can you recognize them?

More projects on his website!
All Rights Reserved to André Vicente Gonçalves