WOOD AND LIGHT in the new collection by Isato Prugger
Started a few months ago with the Studio Lamp series, Isato Prugger continues the experimentation with wood and light. Presented at the last edition of Edit Napoli, A Straight Tree Has Seen No Storm is the name of the new collection, that along with Studio Lamp comprises 3 other pieces, Studio Lamp Bis, Arcipelago, floor and suspension model, and the Isola wall lamp. All the products are handcrafted by woodworkers from Val Gardena and assembled in the designer's Milanese studio.
The project was born as a critique of standardized spaces which, according to the designer, flatten the diversity of thought, as the mind is also forged by spaces (and forms) (and people). Therefore, the products are a delicate meeting point between a domestic object and an artistic sculpture, in search of a sense of warmth and welcome. The Studio Lamp Bis piece is inspired by the first collection but adds a light point, opposite to the first. With only ten centimeters more in height, the product is updated and becomes even more unique. Like the previous one, it comes in a series of 100 pieces in six different wood essences: olive, wengé, padouk, oak, Canaletto walnut, and white ash.
c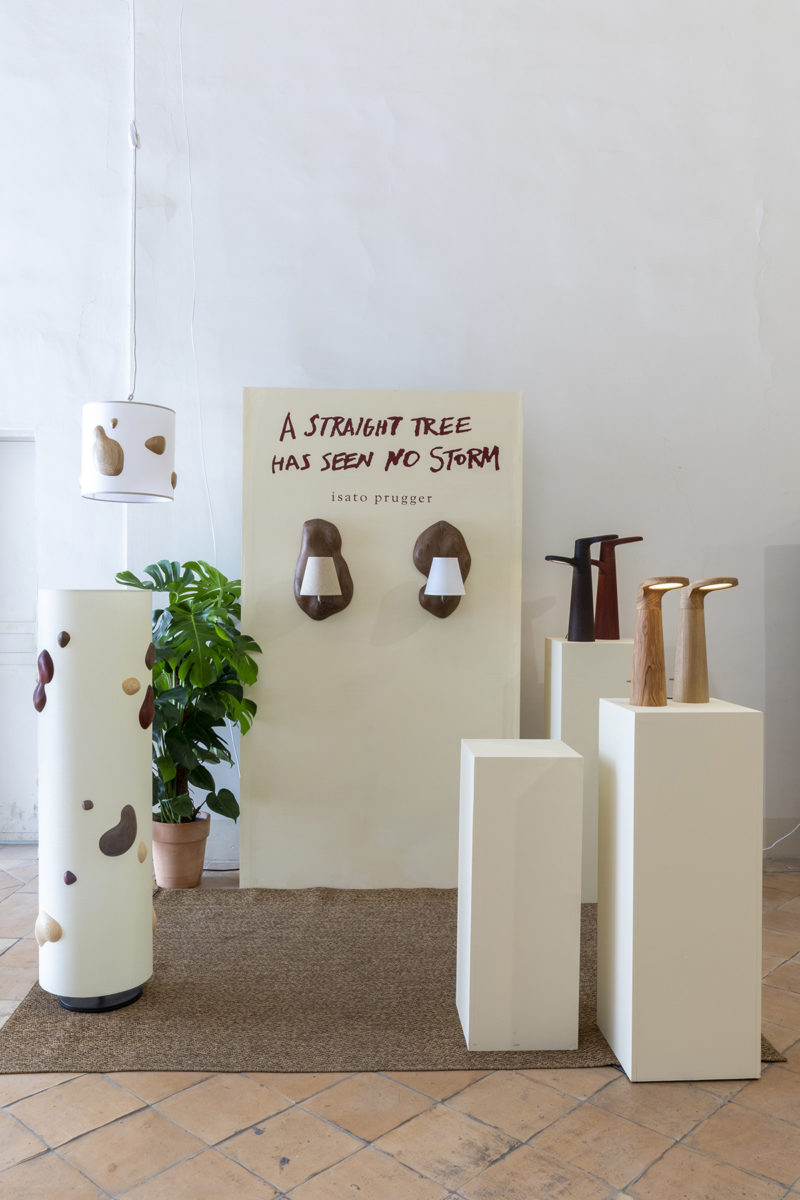 Arcipelago plays with the heavy aesthetic of the lampshade to transform it into a painting: the fabric becomes a metaphor for the sea and the wood becomes an archipelago. Thanks to their natural curves, the small sculptures decorate the geometry of the lampshade. The result is a pattern of light and shadow that amplifies the colors and grain of the wood. Completely made in Italy, on request the product can be made with a different wood essence and a different type of electric plug.
Perfect for the world of hospitality, the Isola applique lamps break the rigidity of the environment with an organic shape, made from a single piece of solid wood (Canaletto walnut in the photo). The sculpture is the result of an experiment to bring alternative furnishings to domestic environments: Isola was born as a set of lamps with two different shapes, to create an almost mirror effect on the sides of the bed. Again, upon request, the essence of the wood can be customized, as well as the fabric of the lampshade.
A Straight Tree Has Seen No Storm shows us the union of wood and light from a new point of view and, like the first Studio Lamp product, emphasizes the role of the designer, who acts as a mediator between the world of craftsmanship and industry. Through the combination of industrial and artisanal processes, the collection brings the beauty of wood back into our homes with an aesthetically pleasing object, which must be shown.
For more information contact Isato Prugger and follow him on Instagram!
Cover Image © Serena Eller
c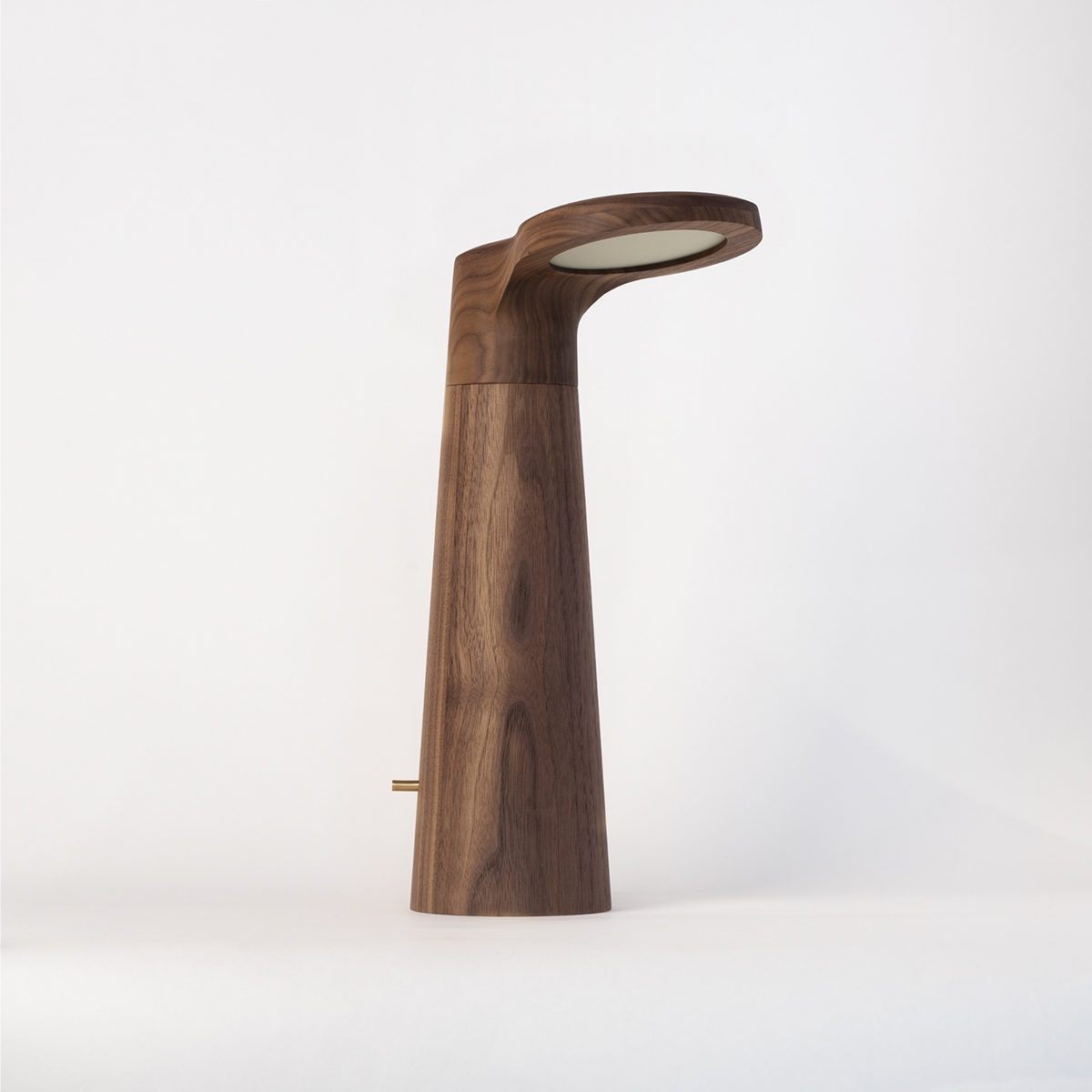 c
Do you want to see your project featured on WeVux? Feel free to send us an email at [email protected] to know more, or visit our About page