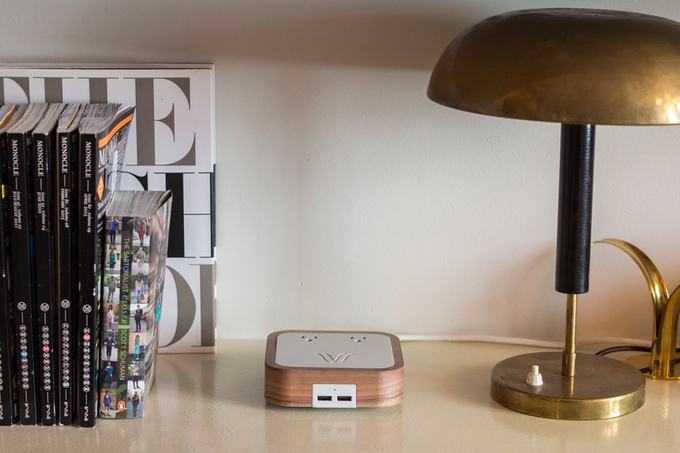 "At home as well as at office charging spots are fewer and worse located than wished. In fact due to poor design and material common power strips cannot be placed where they could maximise functionality and use.
Woodie is born to solve this problem with style and elegance: it is the first premium power-hub which combines brains and beauty. Reflecting magnificent Italian design with pure efficiency. The QI module provides a place to wirelessly charge your smartphones, whilst also offering usb ports and AC sockets able to receive any appliance. The result is a whole new perspective in technology and style that is undeniably Italian. Woodie conveys all your power needs into a single object of everyday use."
It is available in Marble, Wood and Concrete crafted by Italian craftsmen, the innovative wireless charger matches the speed of wired chargers and allows effortless recharge. The USB ports are quick charging and you can find other socket versions: Type B (US), Type F (EU), Type G (UK) and what they call the WorldWideWoodie able to receive plugs from more than 150 countries around the world.
You can find the project on Kickstarter for another week (until July 31st)
All Rights Reserved to WOODIE