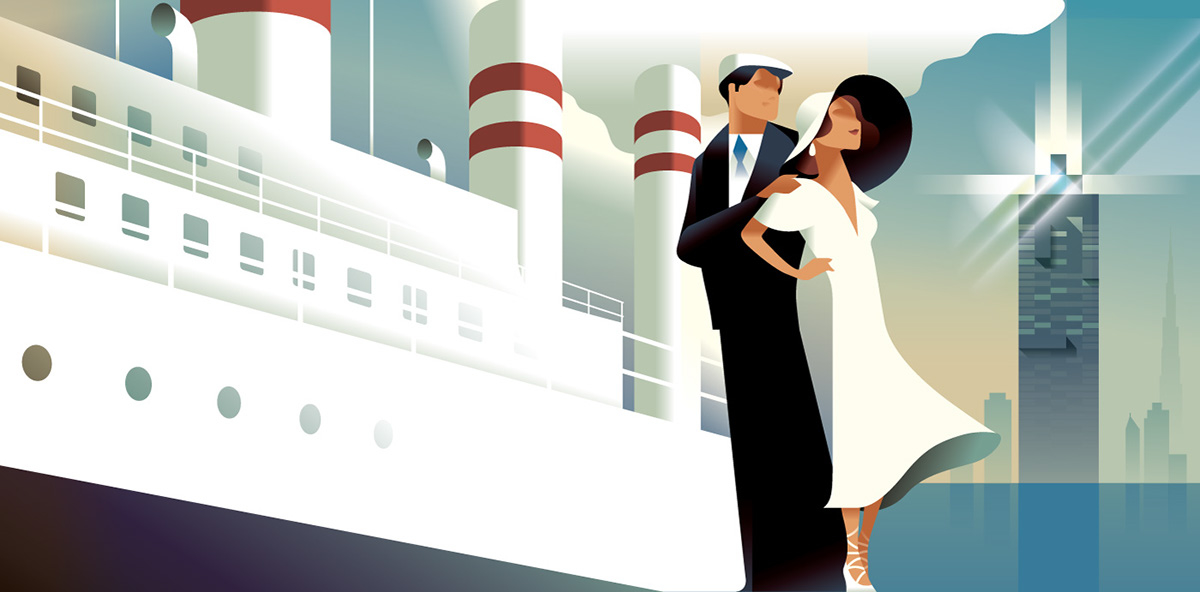 A DIVE INTO VINTAGE – MADS BERG
Mads Berg is a Danish freelance illustrator based in Copenhagen. He mainly creates posters, murals, brand visuals and cover art.
His style can be described as a mixing of art decò contemporary dressed in vintage sauce. He starts every illustration with a pencil sketch to get the image's composition in place, then coloring and texturing it with computer software, such as Adobe Illustrator. The essence of each of his artwork is represented by the cheerful expressions and gestures of his characters, he pays much attention by drawing curves and lines to show it.
In addition, he's part of a team that creates maps for world famous amusement parks.
See his other work here.
All Rights Reserved to Mads Berg