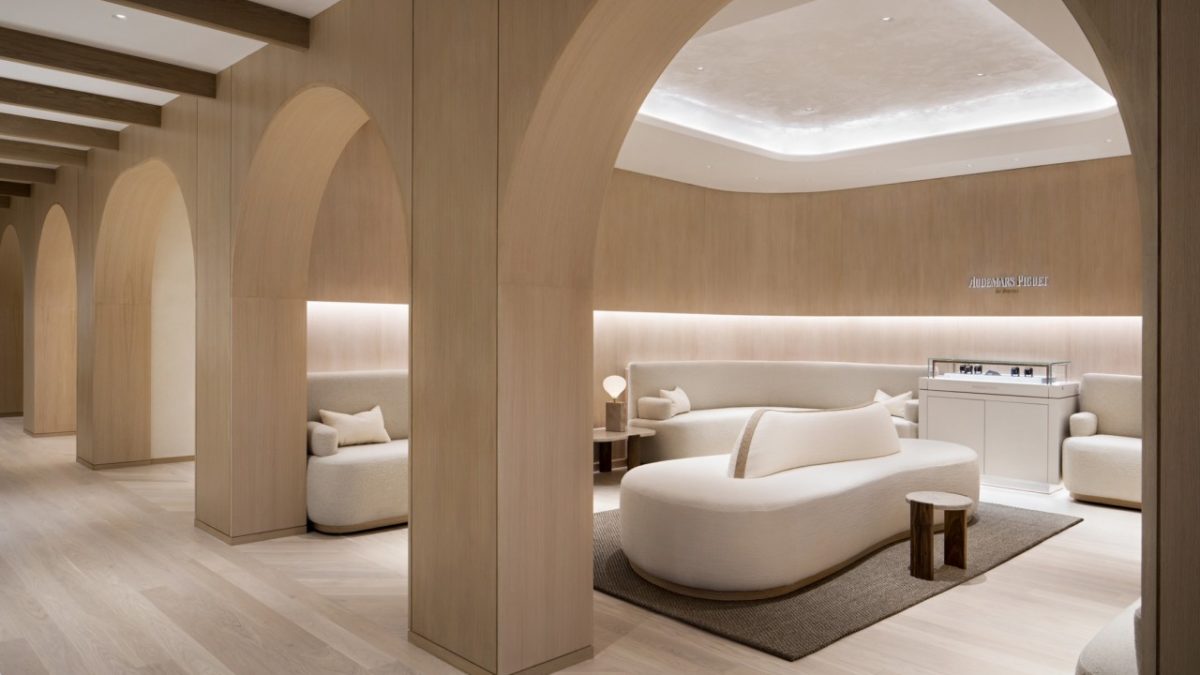 Based in New York, Studio Galeon consists of a multidisciplinary team of designers, together they create complete environments inspired by surprise and discovery. One of their project is Audemars Piguet Showroom, a minimal boutique shop for the Swiss timepiece maker located in East Hampton, NY. 
A natural, soft, light palette is exemplified throughout the showroom, reflecting a sense of leisure inspired by the beach town setting. Elegant archways form a colonnade which invite visitors into the space, mirroring the windows of the building's facade. 
White oak paneling on the walls and flooring, as well as two varieties of Vals Quartzite inform the material elements of the space. A series of intimate "nests" offer private spaces for shop associates to host consultations with visitors. Custom-designed lounge sofas meander throughout the store's antechambers – providing rounded, curvaceous moments to encourage a relaxed atmosphere for visitors. 
Photography by Eric Petschek
c
via leibal